Styling a Layered Bed
A lovely layered look for any room or style. For a bed that's as cozy as it looks.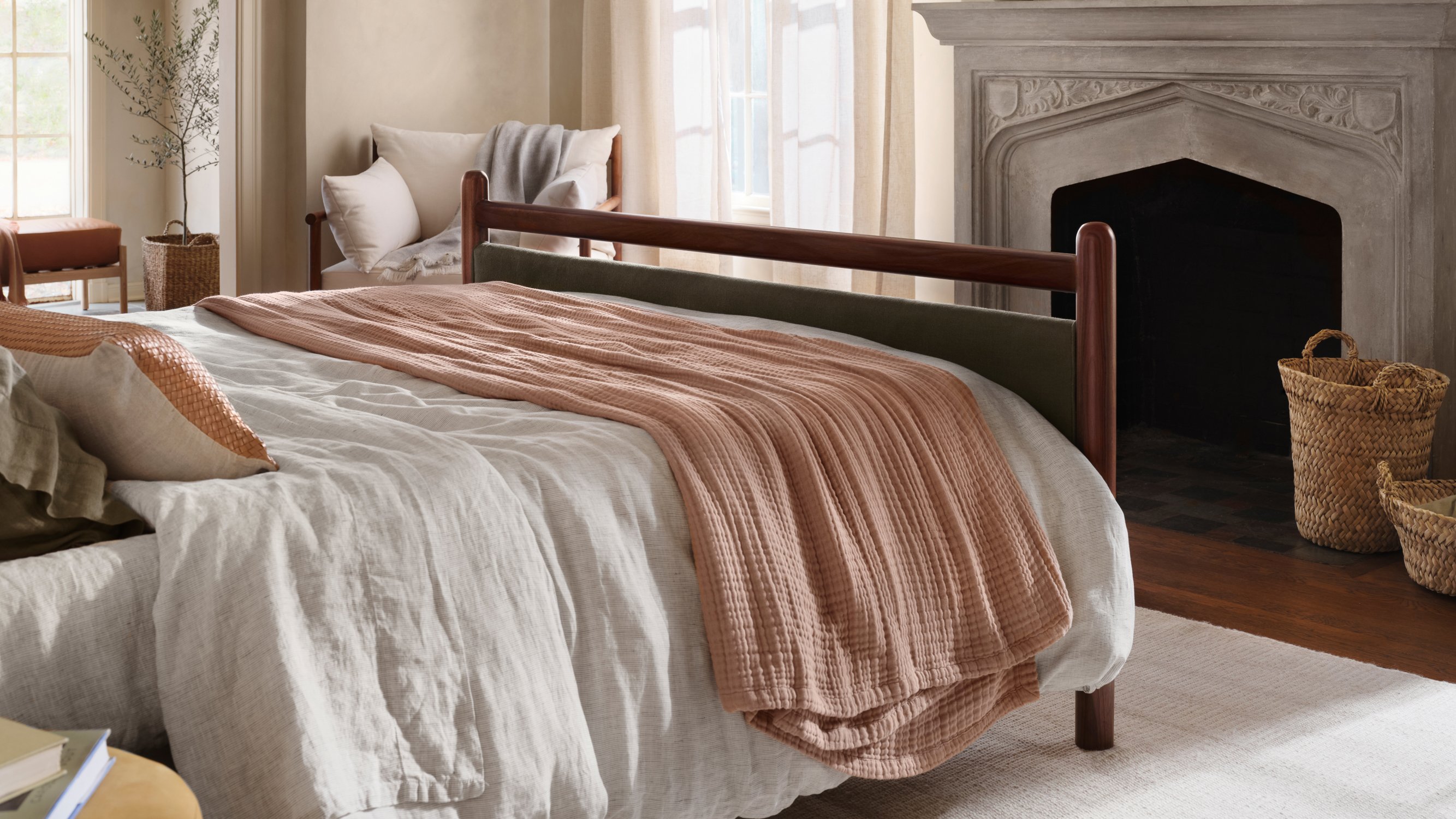 A lot of people don't know this, but the quality of your beauty sleep is directly proportional to the amount of layers on your bed. In other words, a well-styled bed is its own reward. At the same time, a lot of people aren't sure about how to pick the right bedroom layers for their space. We're here to make the bed of your dreams a reality. Whether you're a morning minimalist, a cozy seeker, or a total maximalist, we're here to show you how to layer a bed like a stylist.
For the morning minimalist
If you can't imagine reassembling a decorative pillow scheme before your morning cup of coffee, we feel you. Fortunately, bed layering can help focus on the essentials, selecting a considered set of elevated basics that can still make a statement in your space. Here are a few tips on how to get the most out of streamlined bed styling.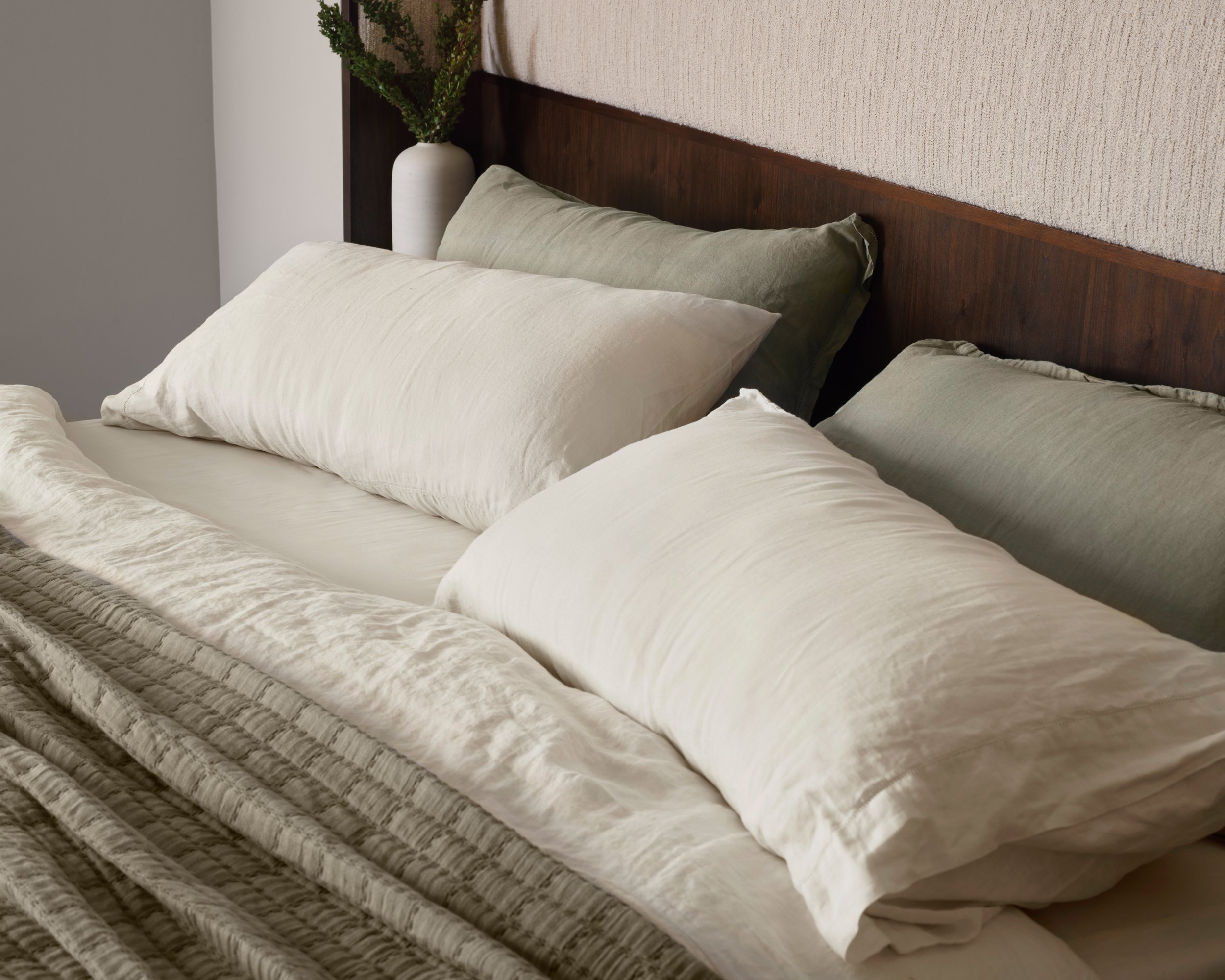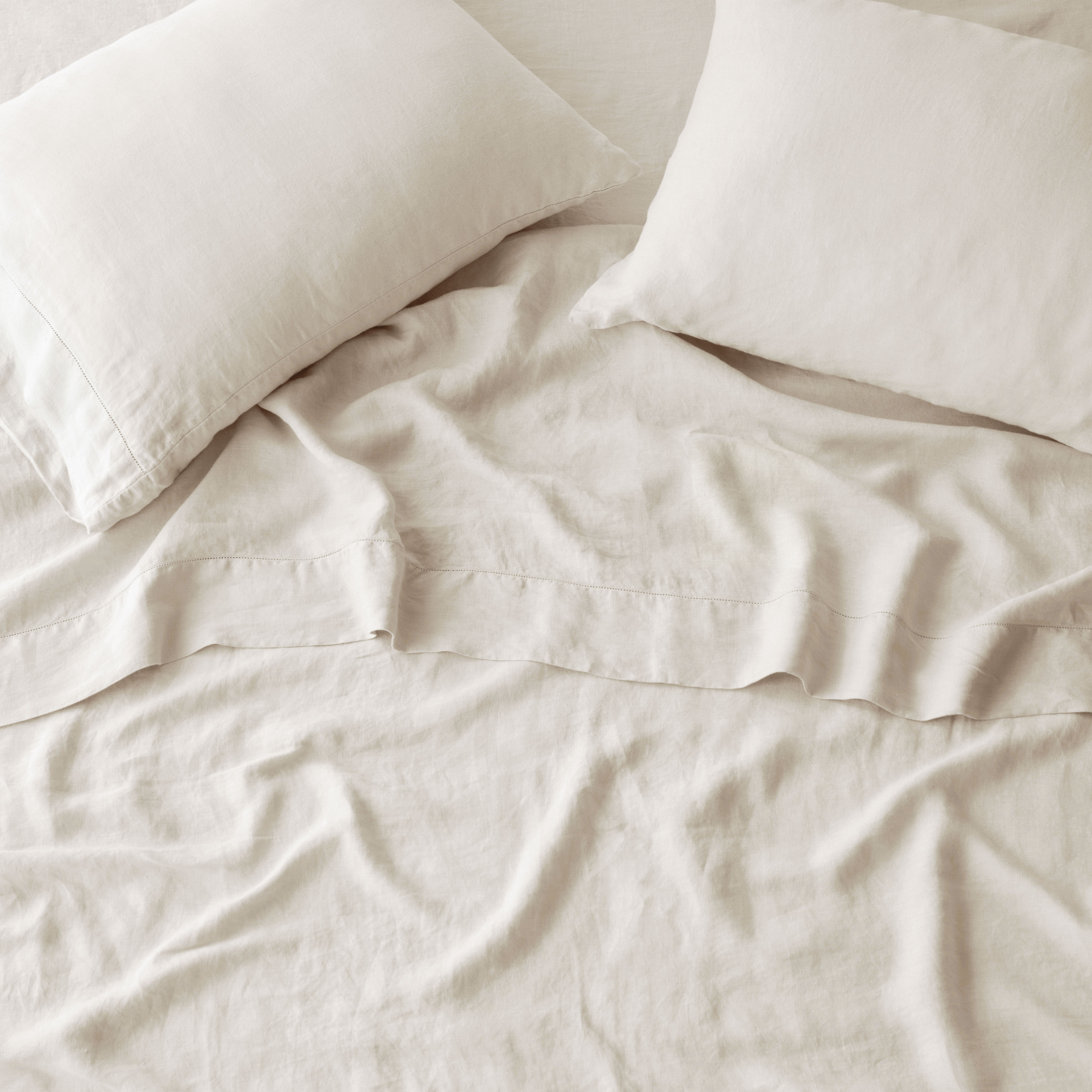 Go with linen sheets.
It's relaxed, lived-in look means never having to freak out about wrinkles.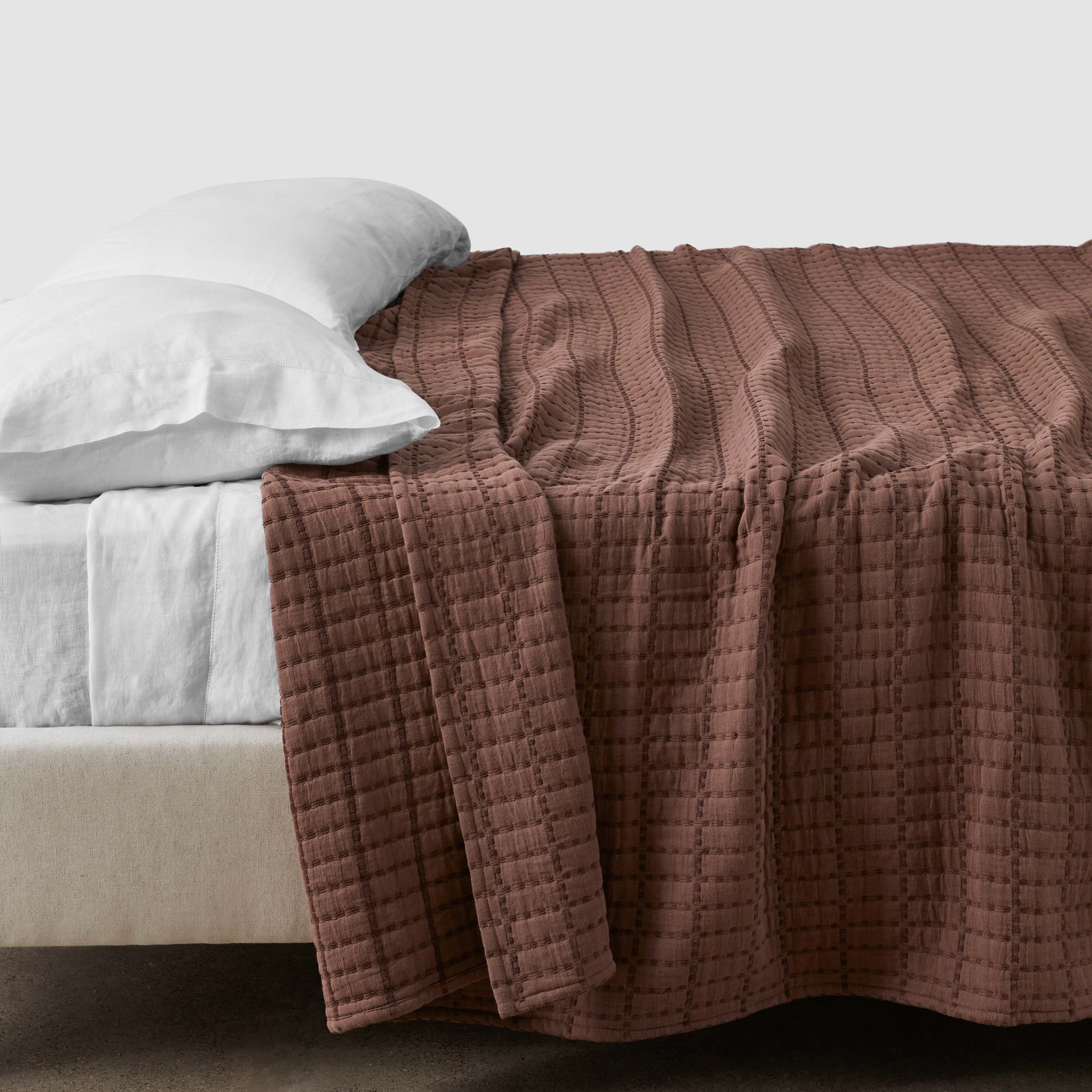 Mix and match with a quilt.
Play with different patterns or shades to add further depth to your bed layering. Think a solid quilt over a striped sheet set for a simple, but considered look.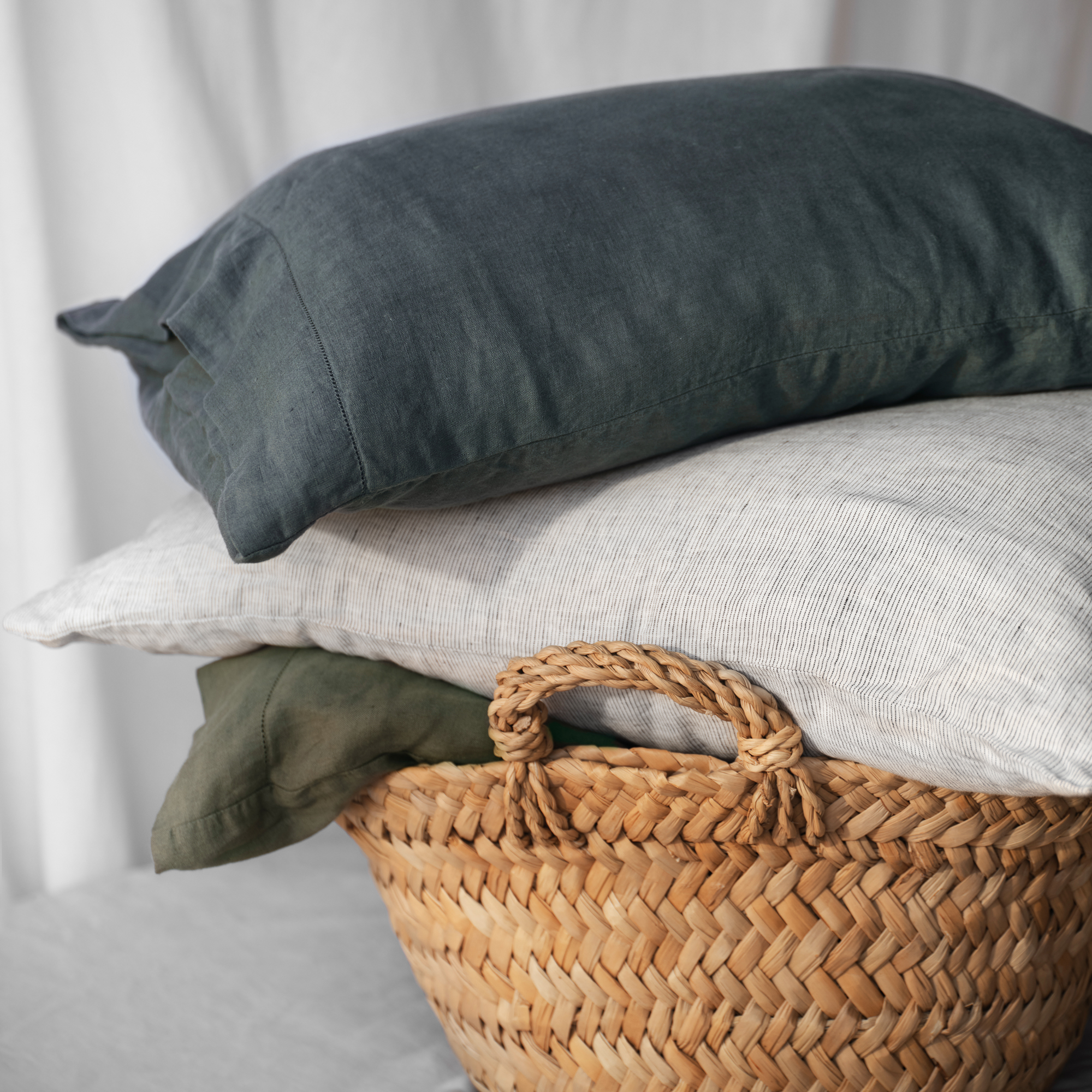 Play with Color
If adding any more on seems daunting, let color do the heavy lifting for you. Mix up pillowcases or sham colors for low-effort visual interest.
For the cozy seekers
If you love the feeling of getting lost in a sea of soft sheets or sinking into plush pillows at the end of a long day, we can identify with that. The best thing about bed layering is finding fresh ways to mix style and function. Here are our tips to create a cozy oasis that you'll love coming home to.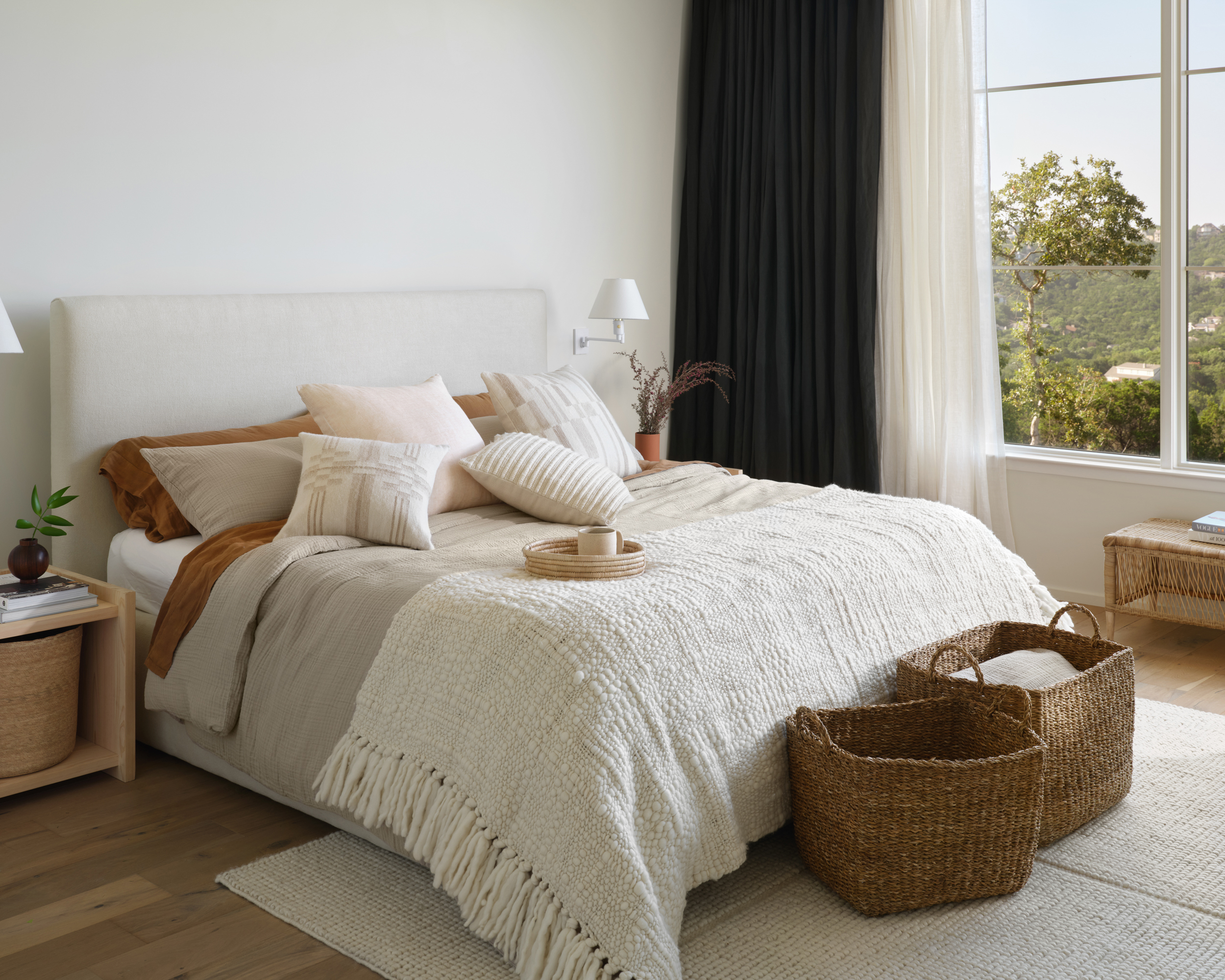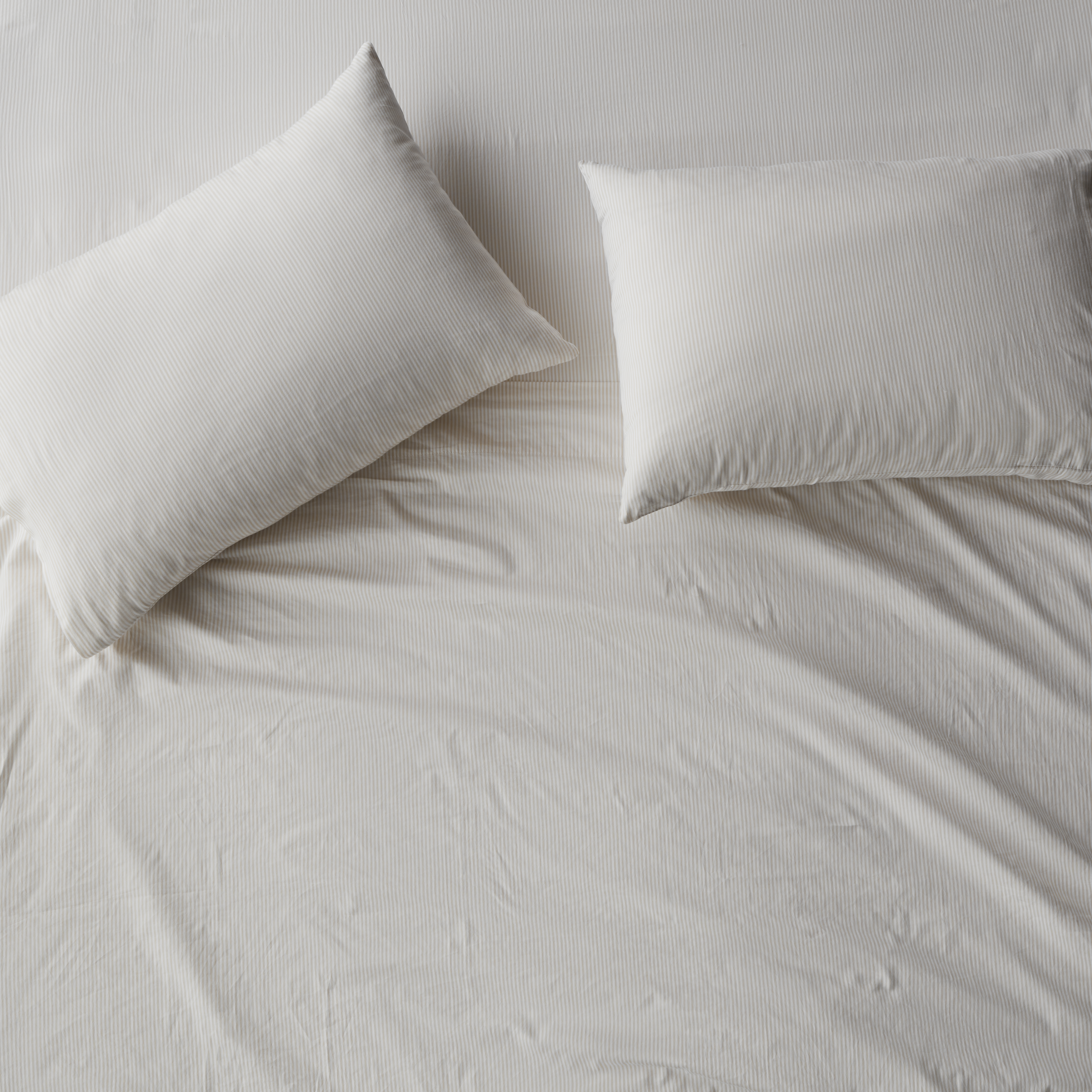 Choose Cotton Bedding
Whether it's our Resort Cotton Sheets or a Cotton Gauze Duvet, they're breathable, durable, entirely free of toxins. Did we mention they're organic too? A total dream.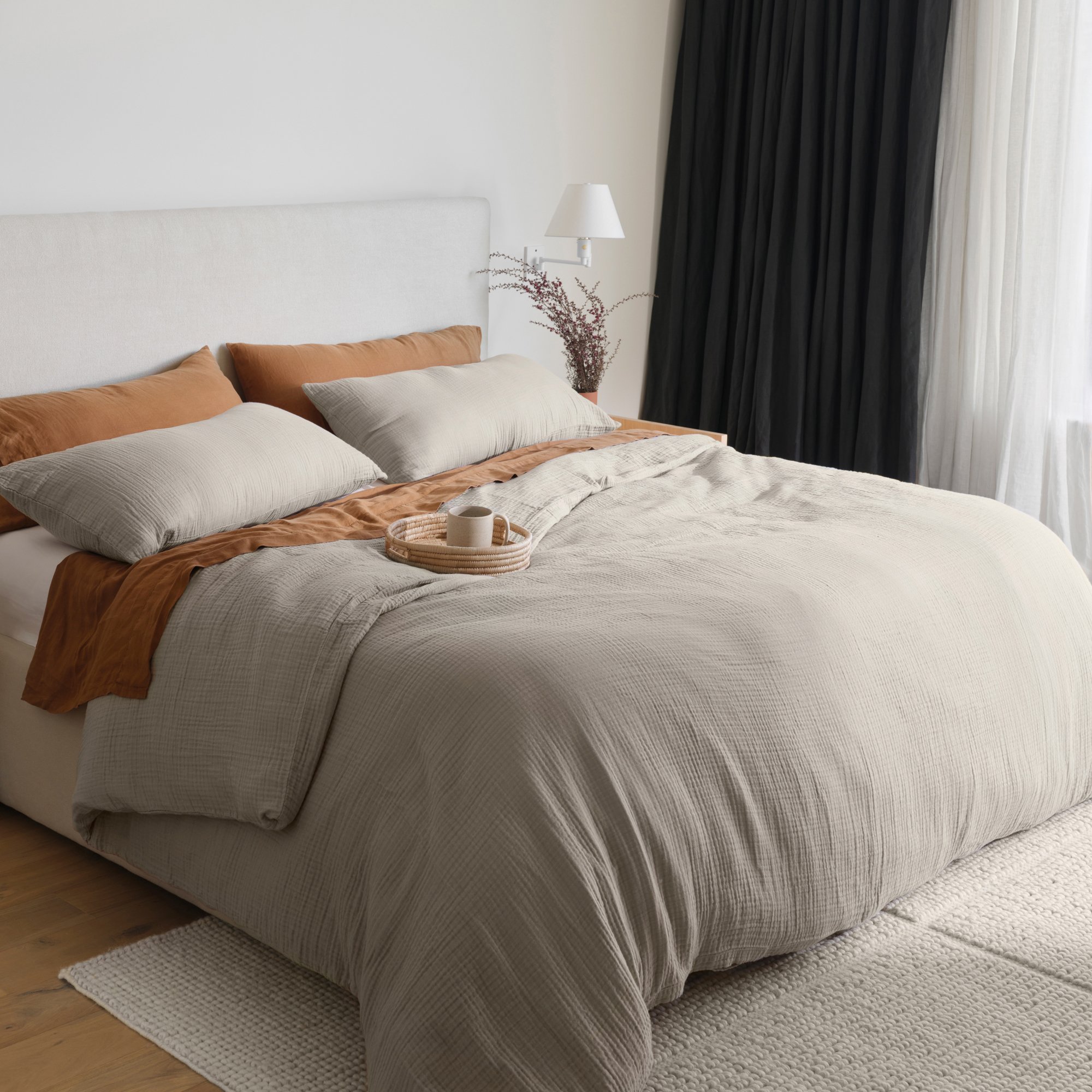 Grab a cozy comforter
Our recommendation? Make your bed look as much like a beautiful, soft cloud as possible, choosing bedroom layers that invite you to jump in.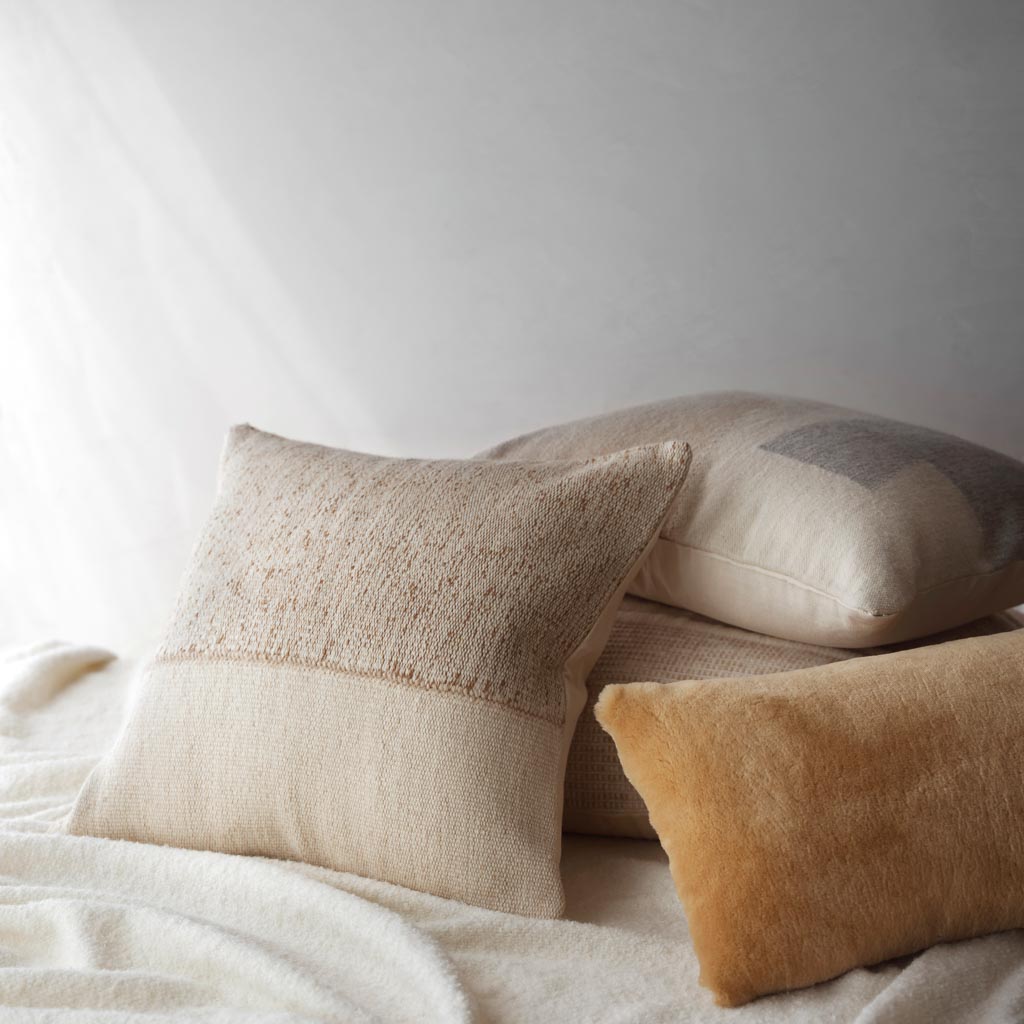 Pick textured pillows
Think sheepskin, leather, or even handwoven wool. One of our favorite bed layering tricks for cozy spaces, these pillows add a bit of variety and visual interest.
For the total maximalist
Want the works, well-styled? We get you (and we've got you). Whether you're sprucing up your bedroom or doing a bit of guestroom styling, the options are truly endless. All that said, the trick is going to be sticking with your chosen color palette and finding the right accessories to make your space shine.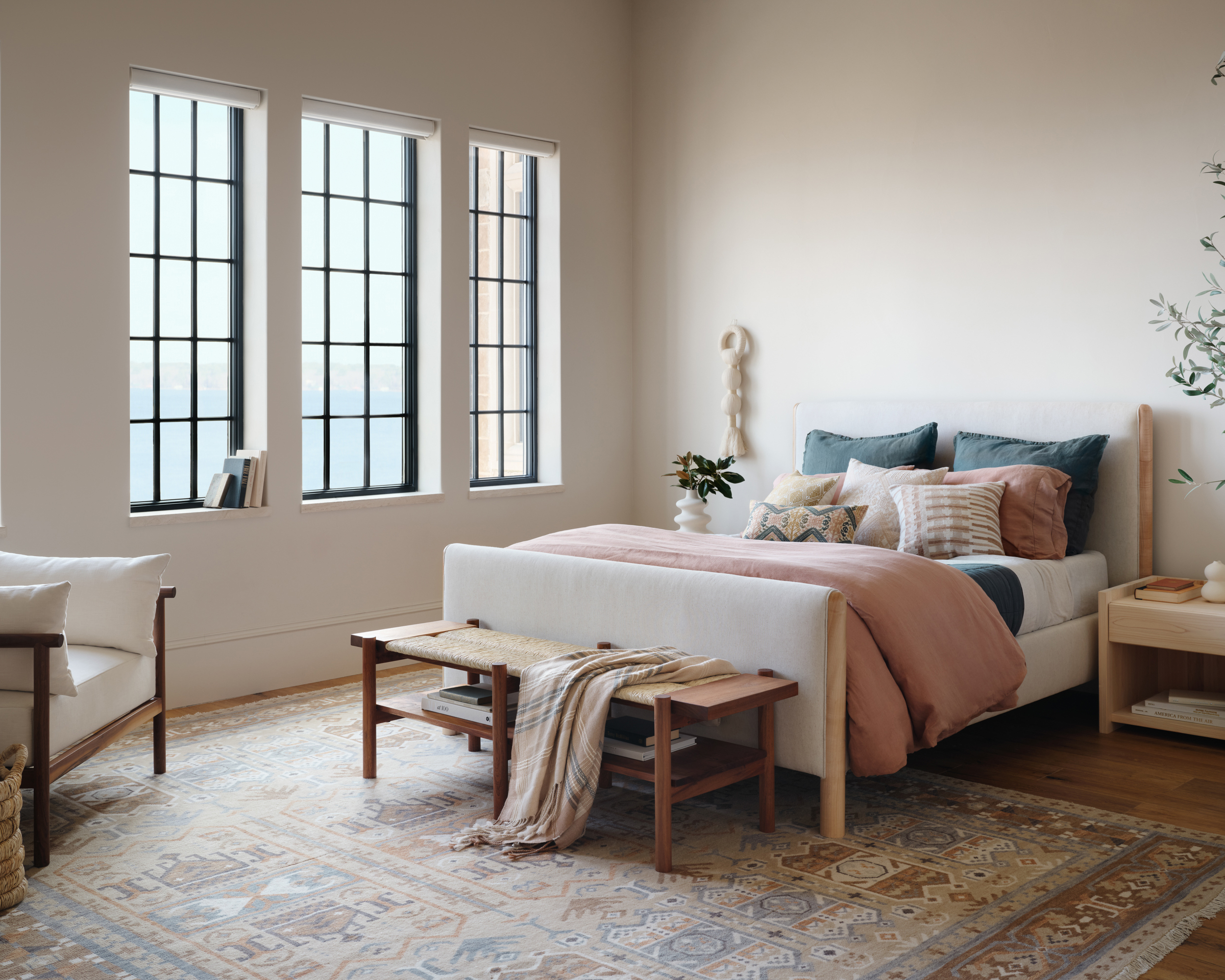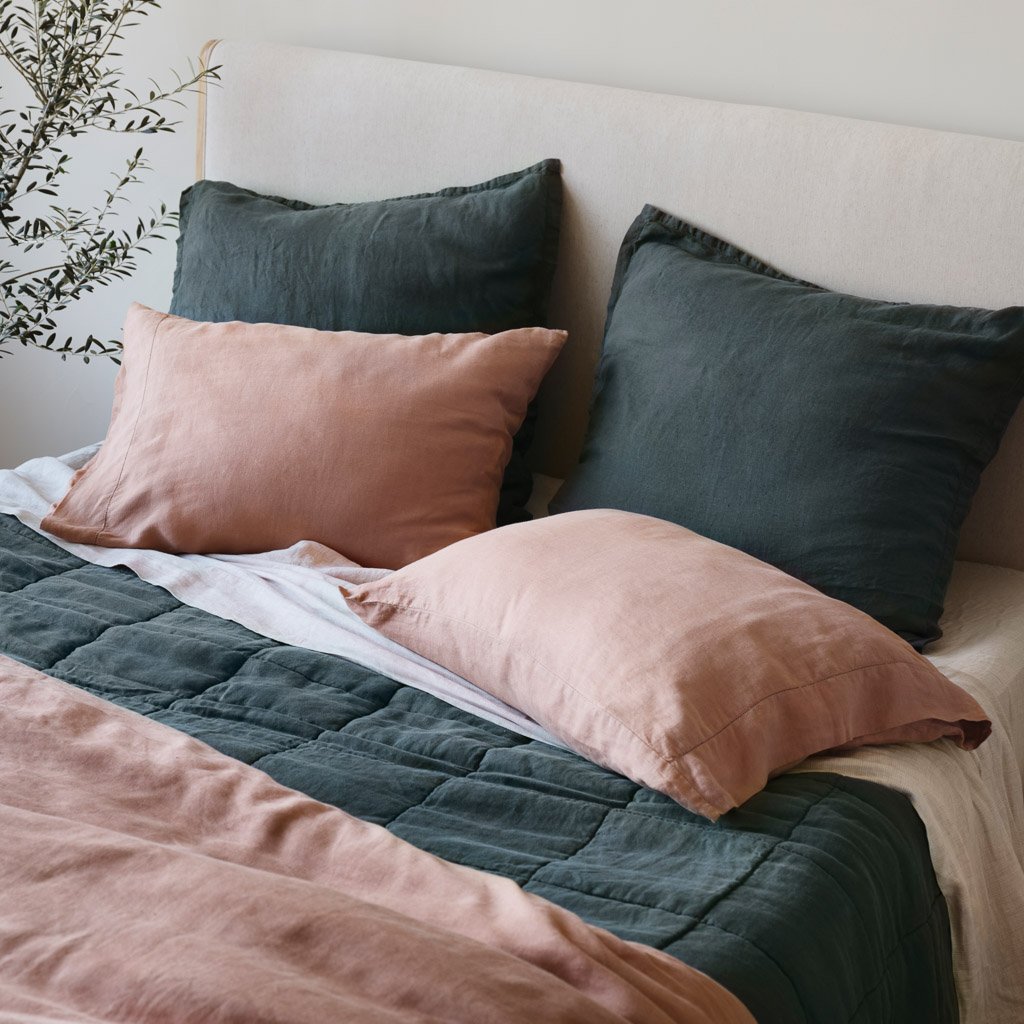 Go with a pop of color
The star of the show may be your more visible accessories, but you're still going to want breezy, luxe linen that never fails as the base of your bed.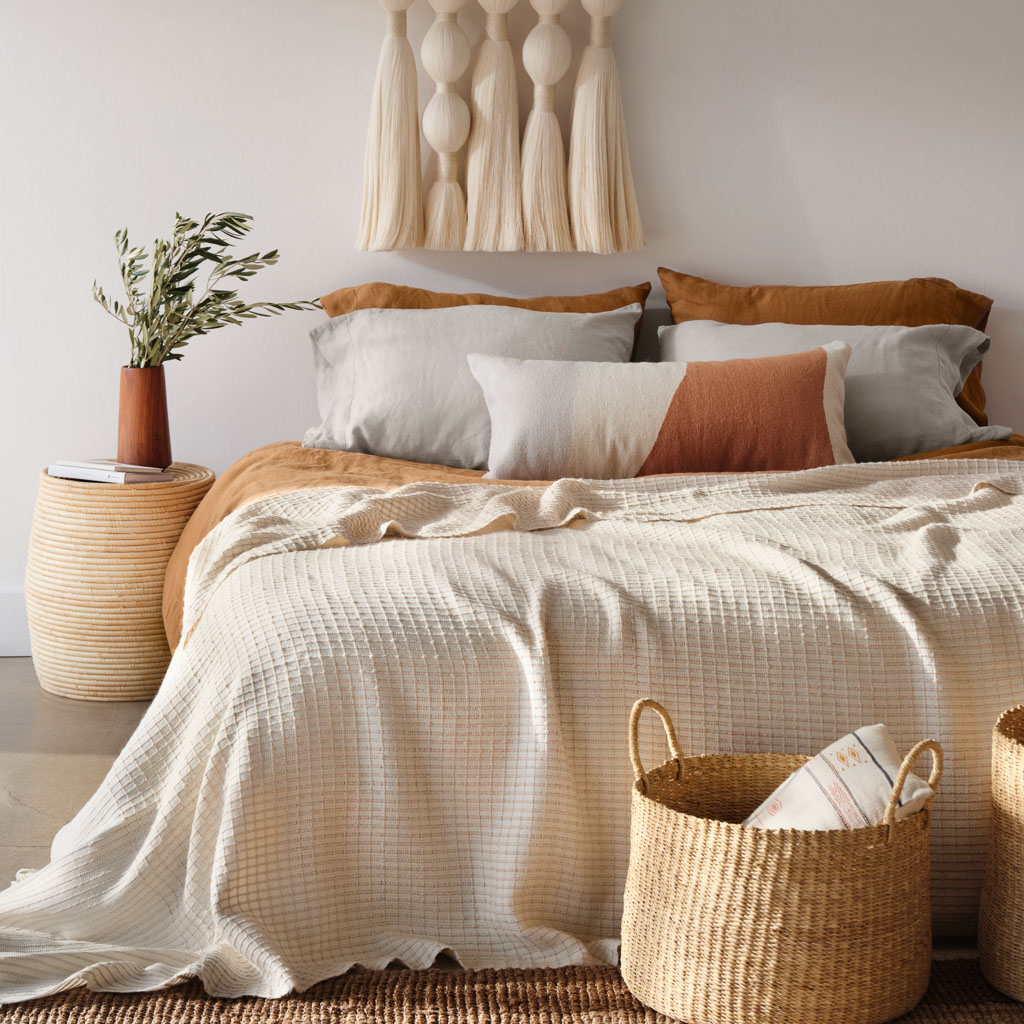 Add rich texture with alpaca
Placing an alpaca blanket or throw over the majority of your bed allows you to add a one-of-a-kind look to your space, bringing dynamic texture that can't be found in your average sheet set.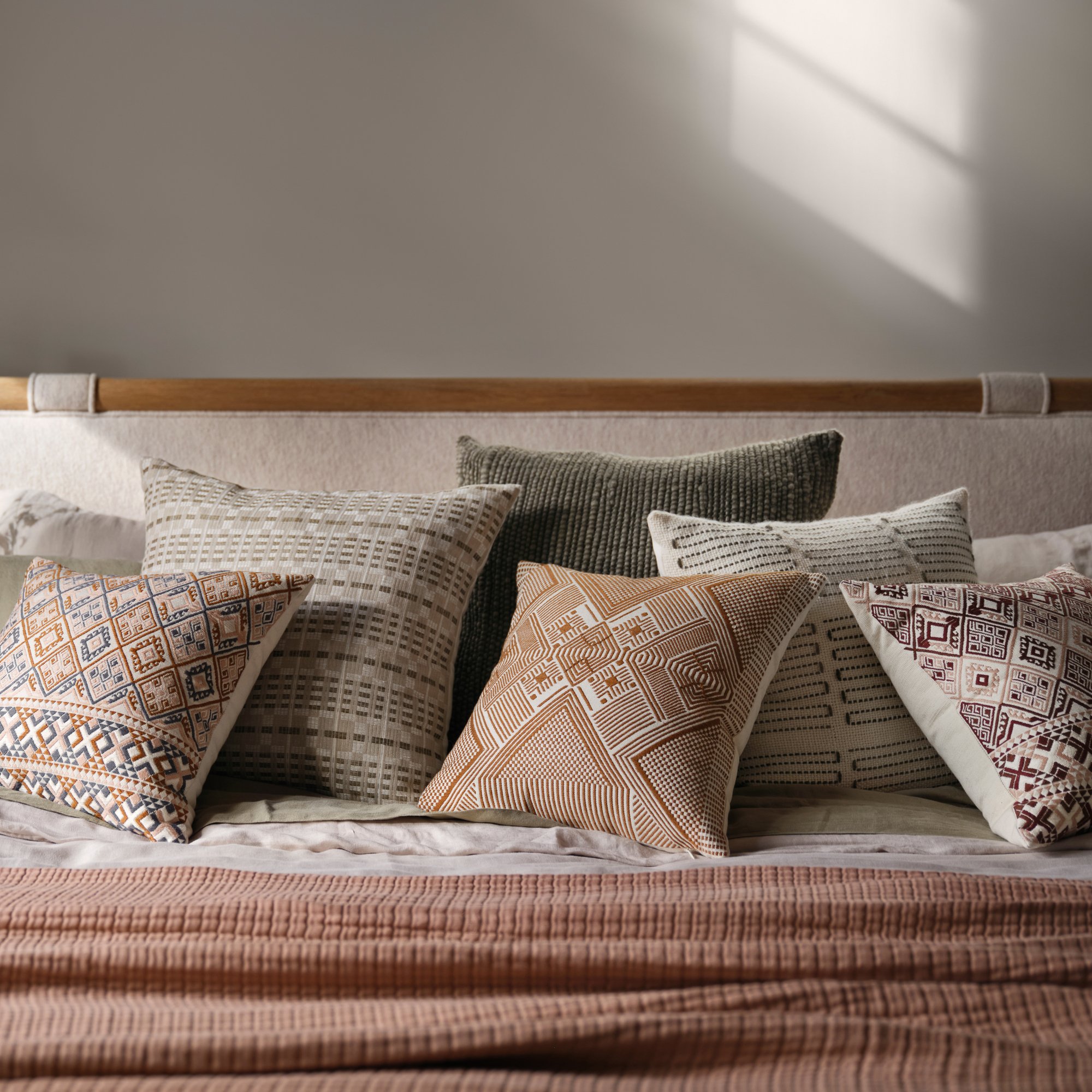 Layer it on
A maximalist bed without a plush wall of pillows simply does not exist. As always, we recommend mixing sizes and shapes, as long as you're within your palette and style.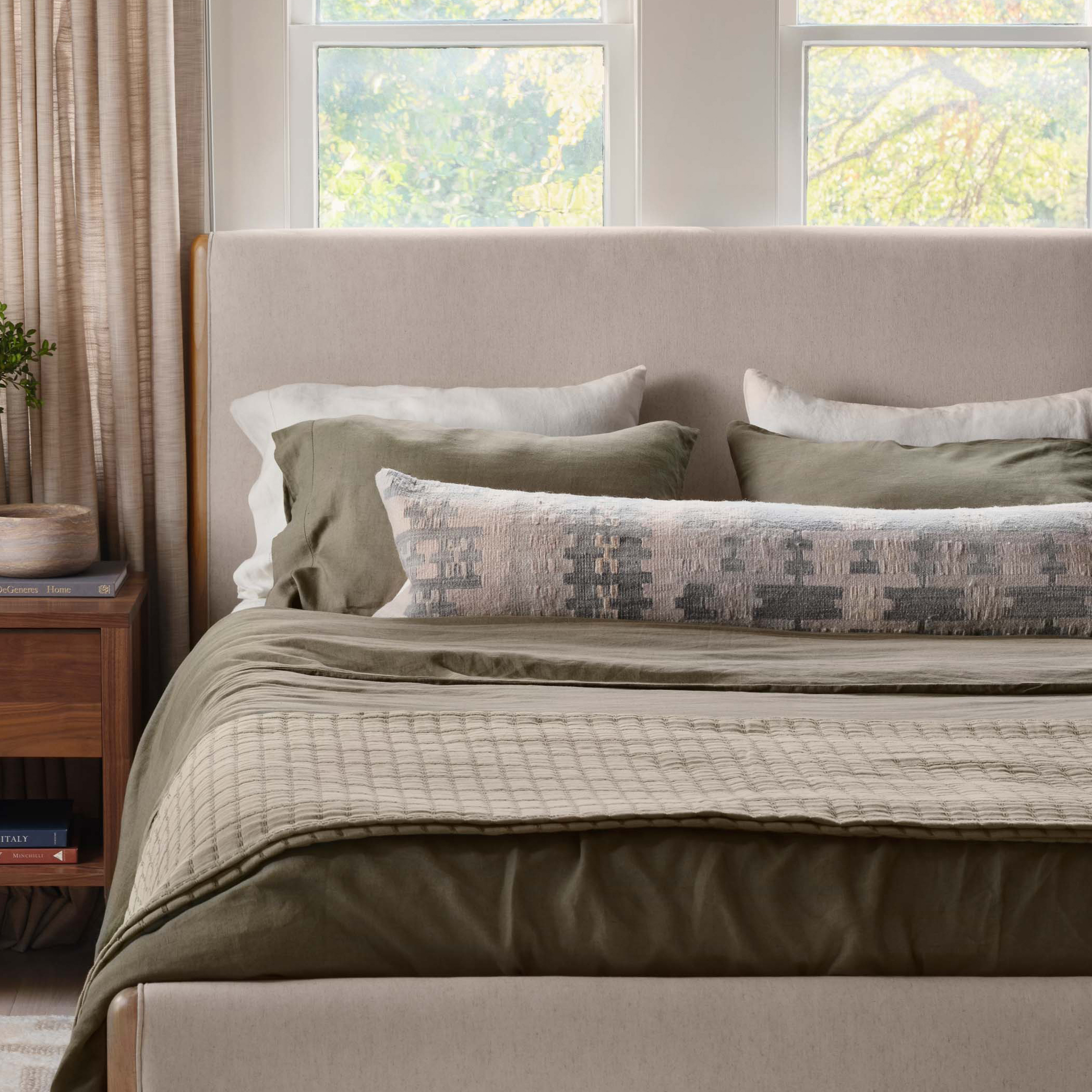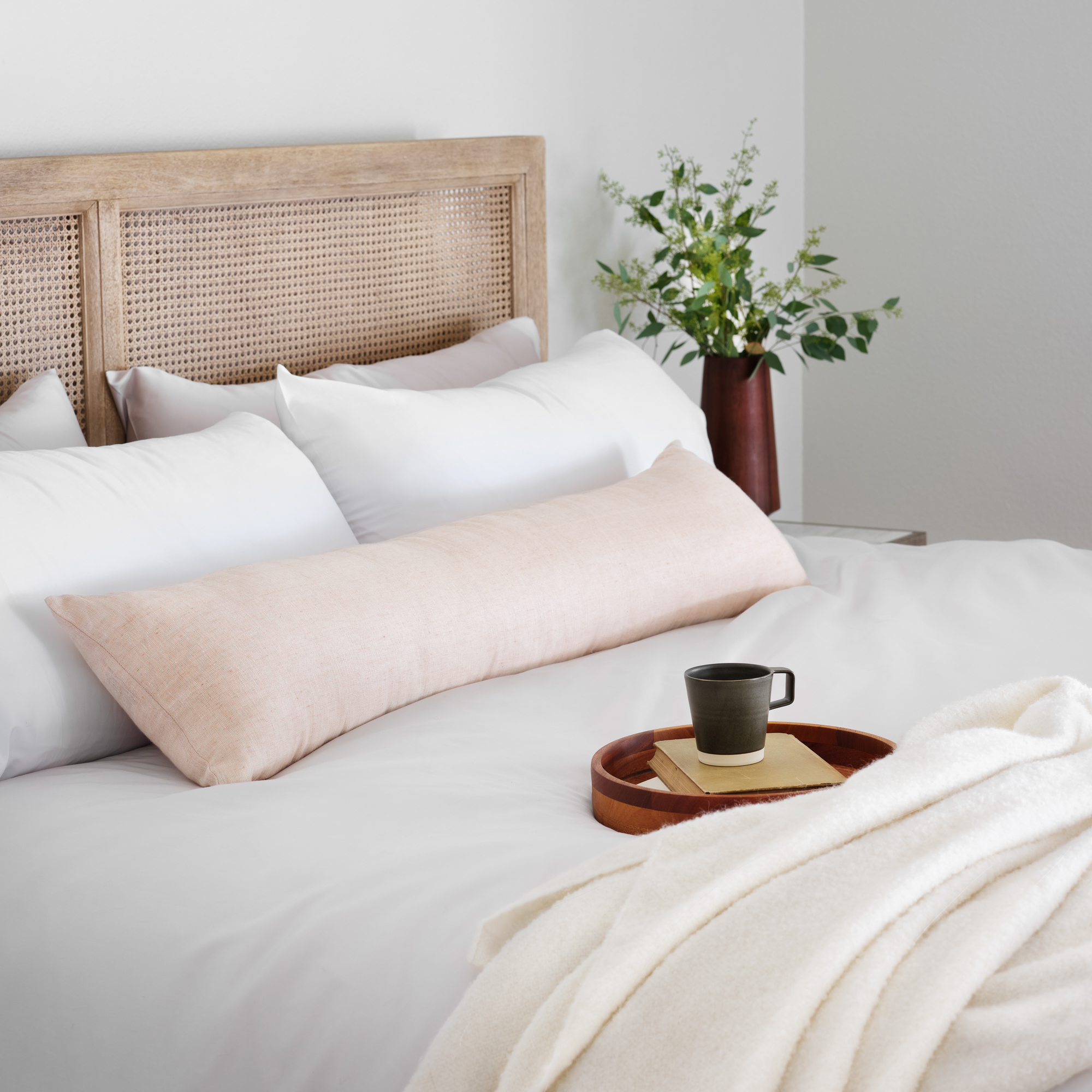 The Easiest WAY TO ADD STYLE TO YOUR BED
Regardless of your style, an oversized lumbar pillow is the easiest way to make and style your bed. Adding texture, color, or pattern, we have a lumbar for every room.
SHOP ALL OVERSIZED LUMBARS
Home Good With a Soul and Story
Our homes should be reflections of the journeys we take. It's why we travel the globe to bring the best materials and craftsmanship home to you.