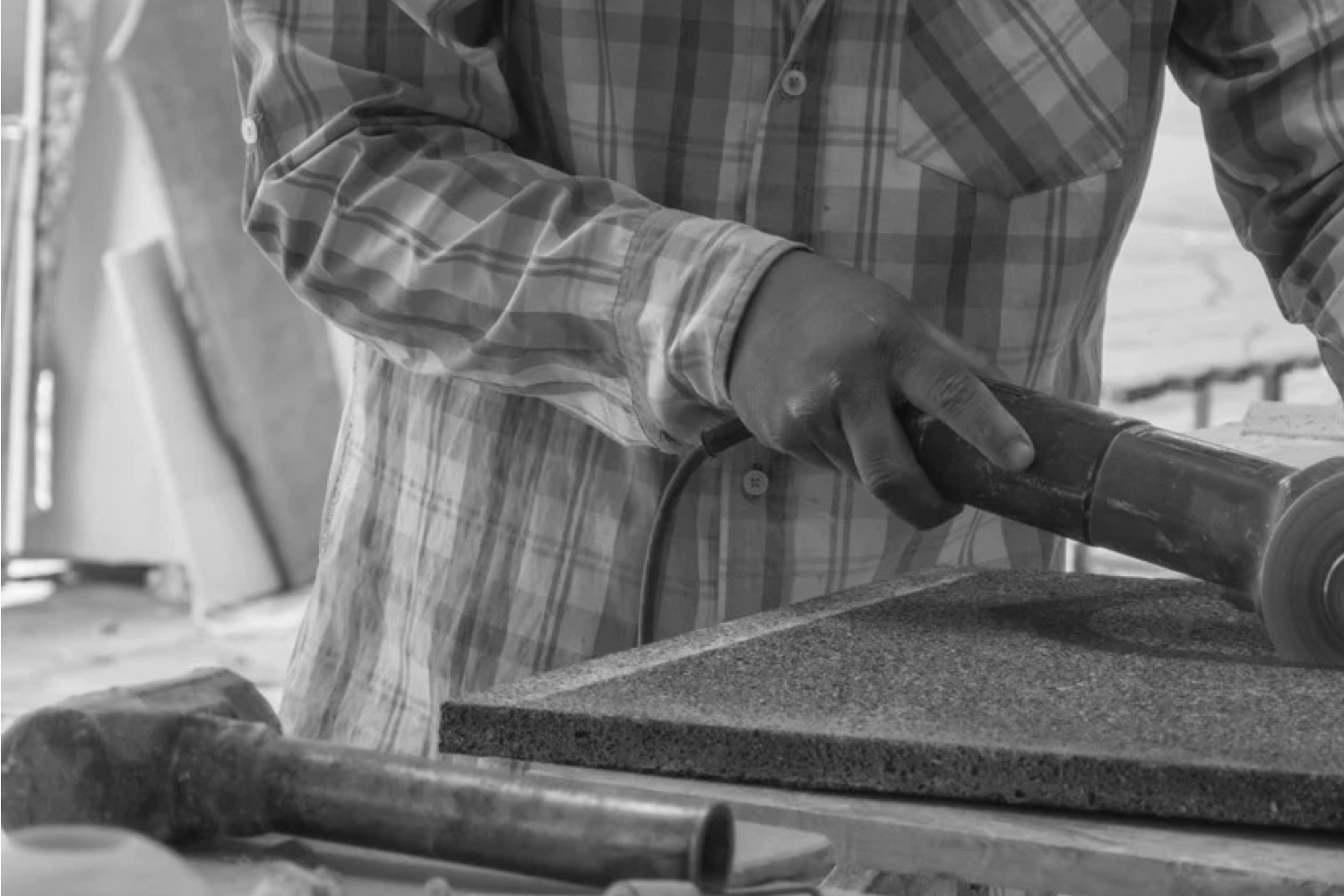 20° 37' 25'' N 103° 14' 29'' W
Peca Design Studio
"Just like a coquettish freckle on an otherwise unassuming face, the right piece of furniture or accessory can make an entire room beautiful."
- Caterina, Lead Designer
We met Caterina for the first time on a rooftop bar in Mexico City. Over a couple of caipirinhas, we learned about her prolific approach to design, life, and creating beautiful pieces that add a little artistry to the everyday. By the end of drinks, we had a vision and plan for what this collaboration could look like.


Together, we partnered with an artisan workshop in Tonala, a city widely-known for stone masonry. It's here that she, along with five other artisans, create their works of art using materials such as volcanic rock and marble. It's pretty amazing to watch them take a slab of stone and after some skilled cutting, shaping, and polishing, turn it into little sculptures that pack a big design punch.


They celebrate the best materials in the region and reflect the ideas from a brilliant, free-thinking spirit. Best caipirinhas we've ever had.
EXPLORE MORE FROM THIS ARTISAN PARTNER