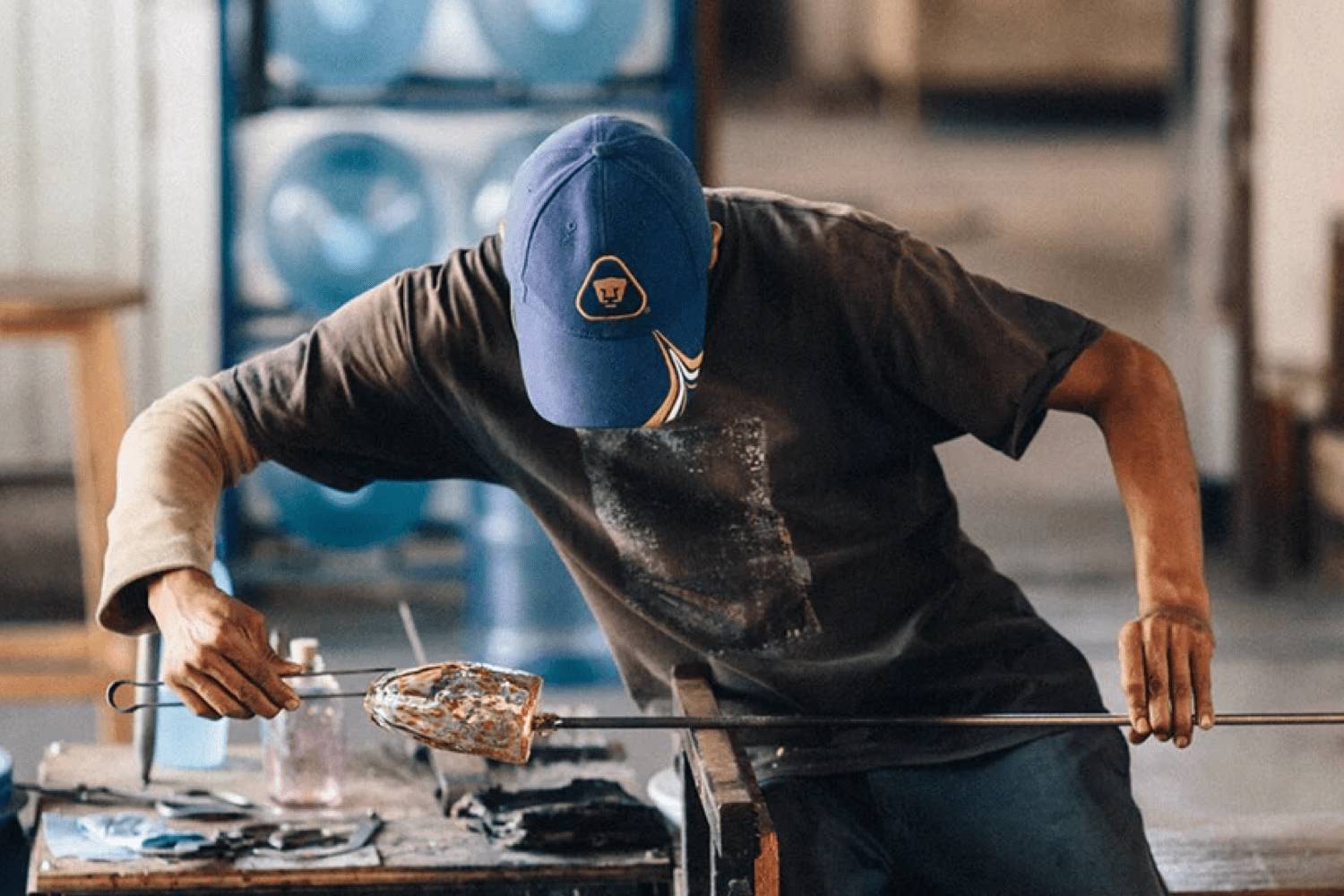 17° 3' 34'' N 96° 43' 18'' W
Xaquixe Glass Workshop
"Beyond expanding the appreciation of glass as an art form, we want to further sustainability as a culture."
- Salime & Christian, Founders
The marriage of form and function is at the heart of this Oaxacan glassblowing workshop. Born from the unlikely pairing of an industrial engineer and an artist, innovation is infused into every beautiful creation. Their goal? To bring a new level of sustainability to every step of the process.


During our visit, Salime (the engineer) told us how she dissects every phase of the glass blowing process to find ways to improve and how Christian (the artist) dreams up ways to make the most beautiful glass pieces and art installations Mexico has ever seen.


Together, this partnership has created magic. For starters, every piece is made of recycled glassware from local village communities. It was pretty amazing to see all the piles of cast-off bottles, vases, and other glassware all ready to be reborn. Beyond the materials, even the ovens and equipment are powered by recycled oil. The process itself is energy efficient, reusing heat from one part of the process and funneling it to another.


Needless to say, everything about this studio aligns with The Citizenry's vision. We are proud to work with such a talented team of visionaries to take sustainable design to the next level.
EXPLORE MORE FROM THIS ARTISAN PARTNER