Bath Mats vs. Bath Rugs
When decorating your bathrooms, you may wonder whether you should go with a bathroom mat or a bathroom rug, and what even is the difference? We want to help settle the debate.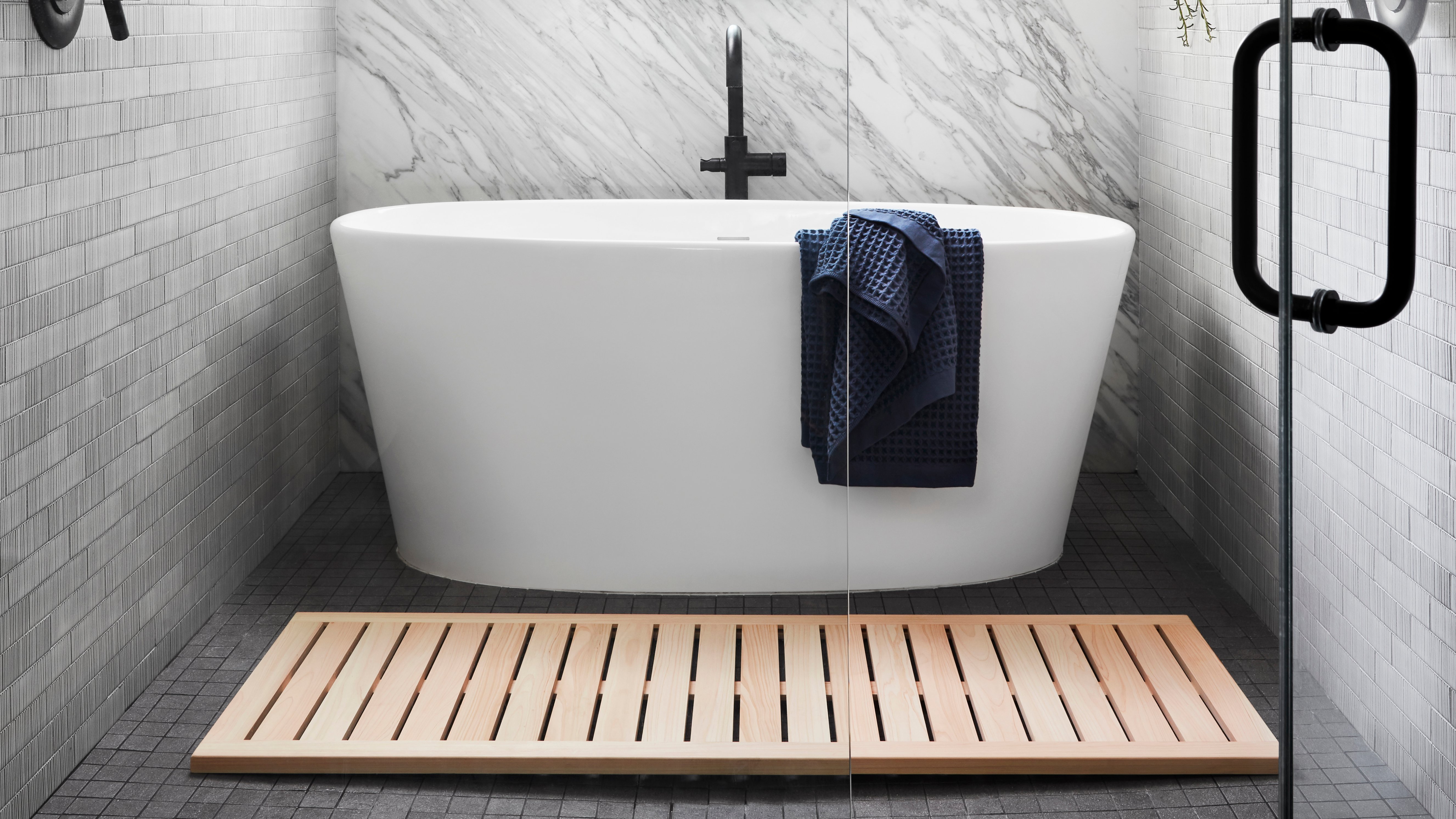 WOODEN BATH MATS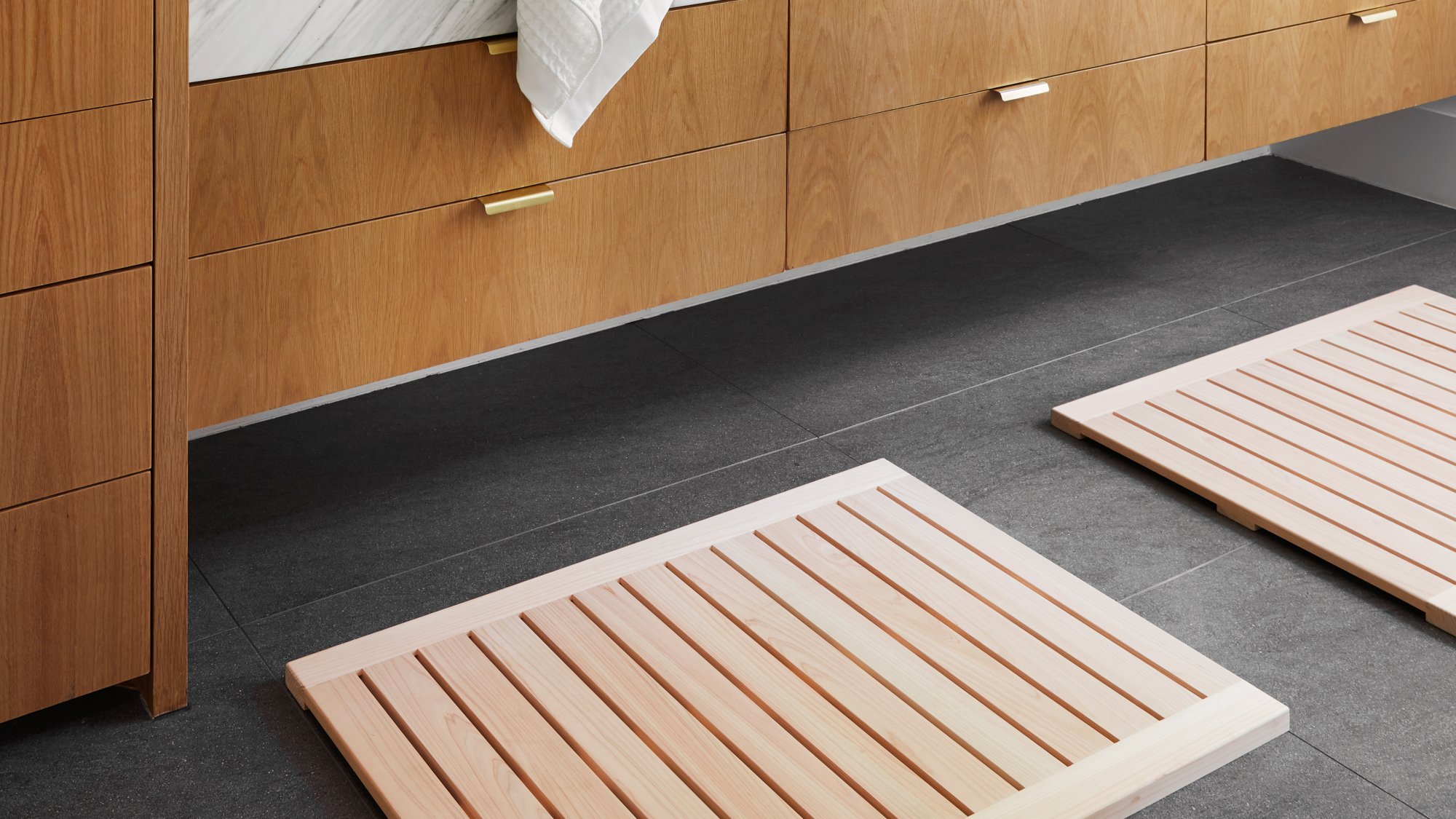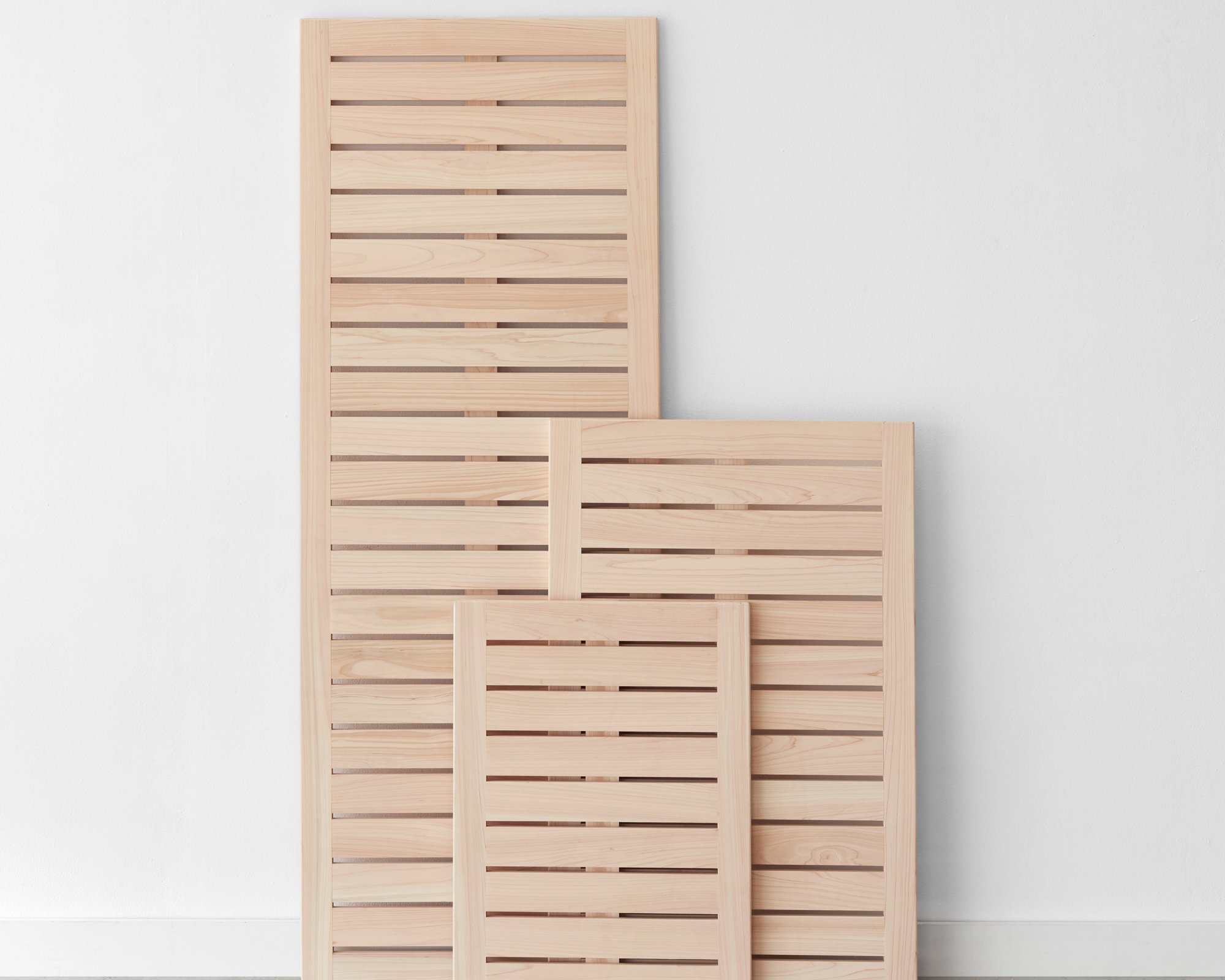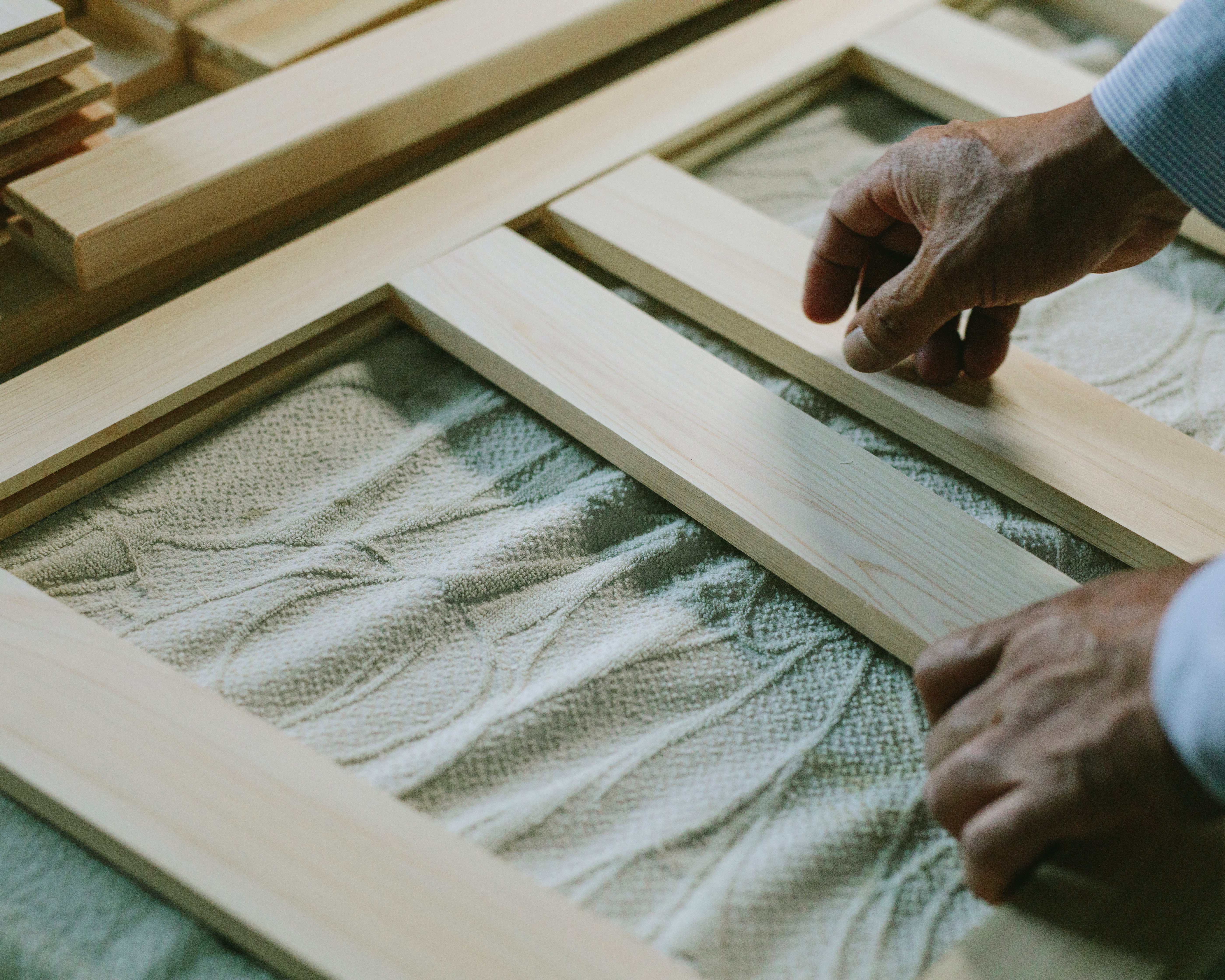 Great for: Minimalists looking for a spa experience
A sustainable, planet-friendly option that's also resistant to mold, mildew, and bacteria, hinoki wood bath mats are one of the best bathroom ideas you could possibly have. Our wood bath mats are handcrafted from the finest hinoki cypress – you won't find any knots or imperfections here.
SHOP WOODEN BATH MATS
Woven Bath Mats
When thinking of bath mats, you can't go wrong with a plush, cotton bath rug to style in front of your sink or your tub. There's nothing better than stepping out of a shower and being greeted by a cozy bath mat under your feet.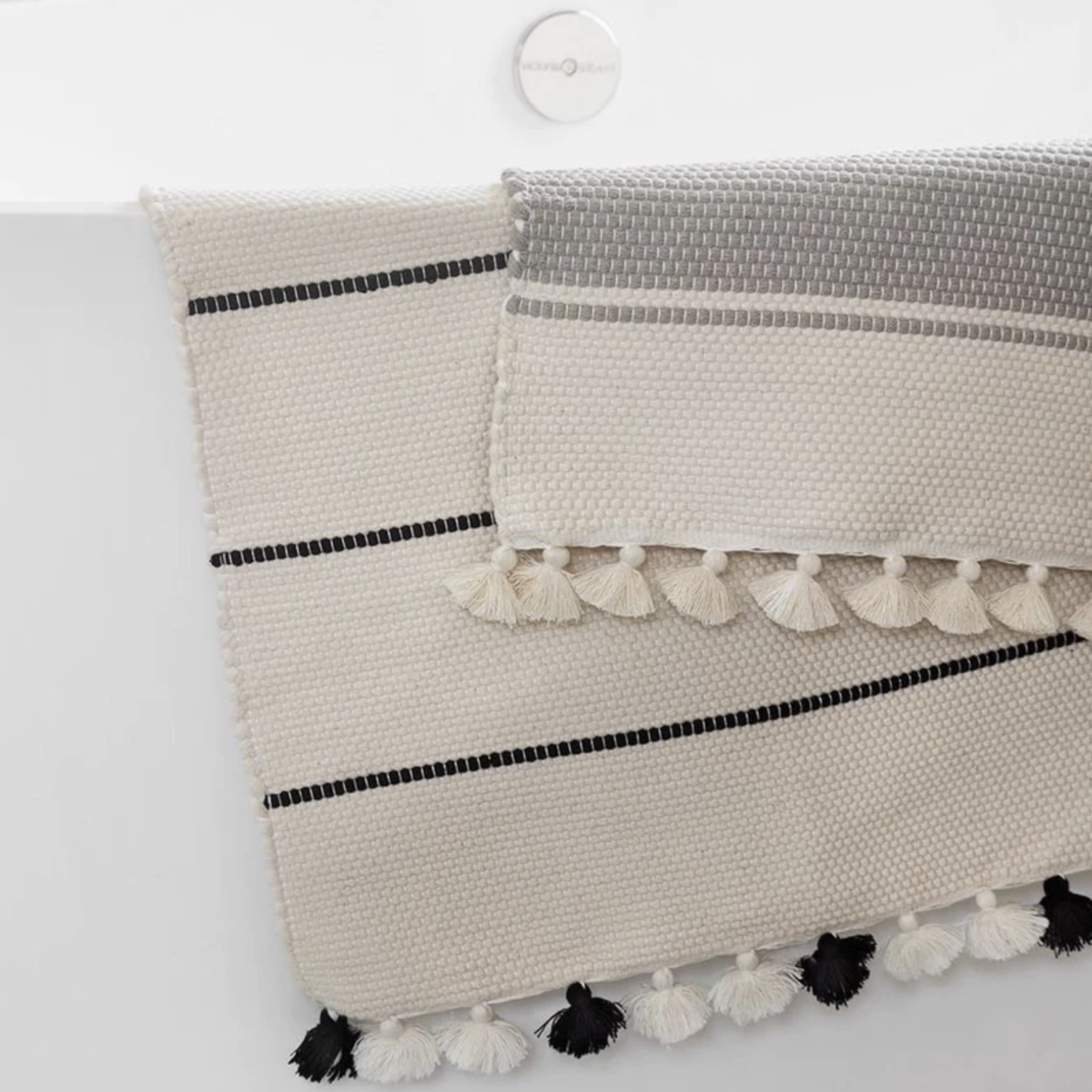 Absorbent, plush feel
Your traditional bath rug will usually come in soft, neutral colors to blend well with calm bathroom styles. Our woven bath rugs are designed in a calming palette of soft greys and whites, but they are far from boring.
SHOP WOVEN BATH MATS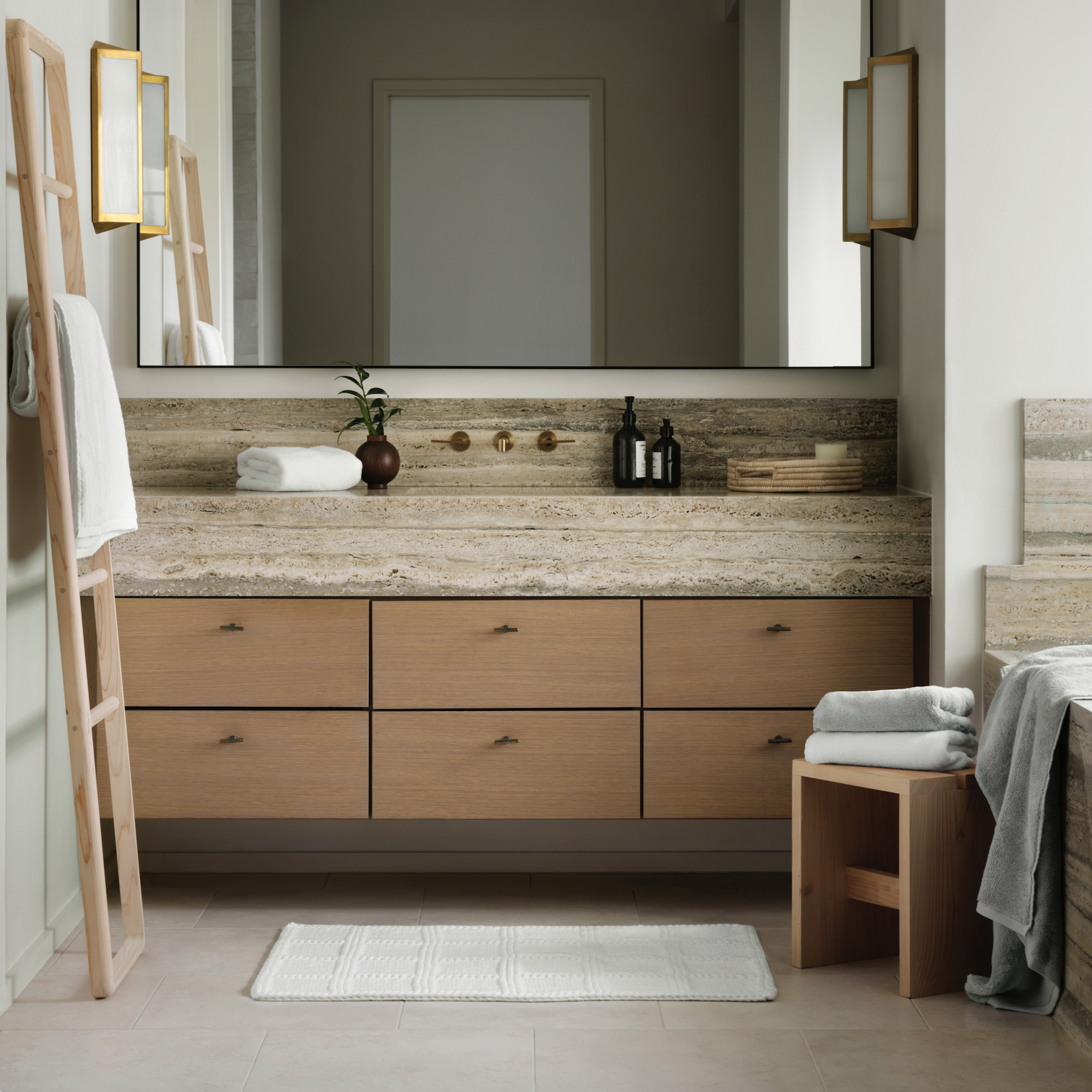 Bathroom Rugs and Runners
Woven bathroom rugs provide an extra level of style and comfort when you need it, especially when layered with a rug pad. An accent rug can be placed in front of your sink as a small bathroom update, while a bathroom runner may suit a larger bathroom in front of a double vanity. Since most rugs are woven with all natural wool instead of cotton, they are likely less absorbent, so you should style in places with minimal water exposure (i.e. not directly in front of your shower).