How to Style Your Holiday Table
Megan Gilger of Fresh Exchange shares a few tips and tricks for styling a holiday table that creates a sense of calm and connection.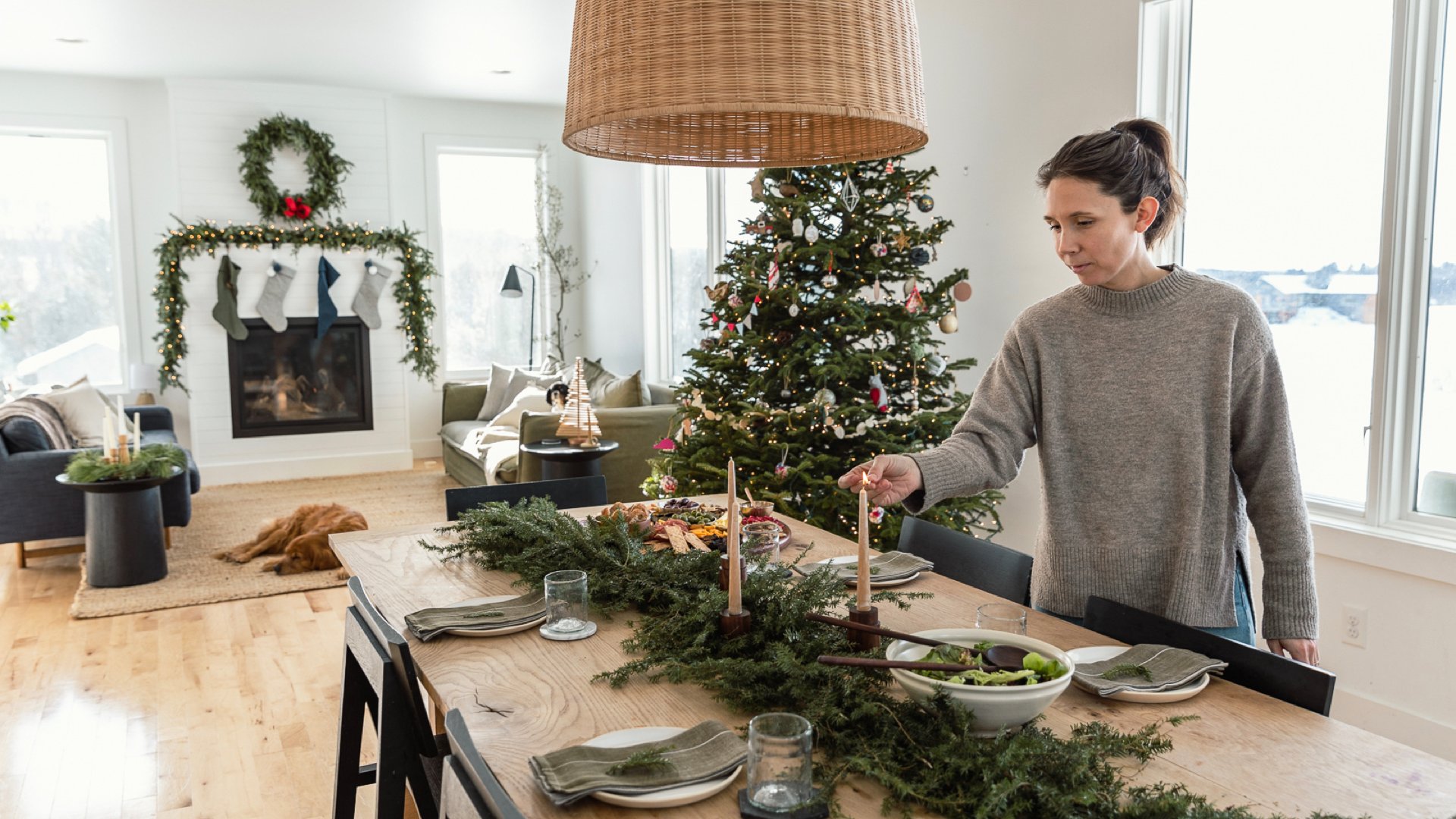 The Art of Simplicity
Rather than creating something more complicated, opt for a simple, natural tabletop let the materials you choose show your intention and thoughtfulness. When you are mindful about the fibers and textures you choose, it shines through in the simplicity.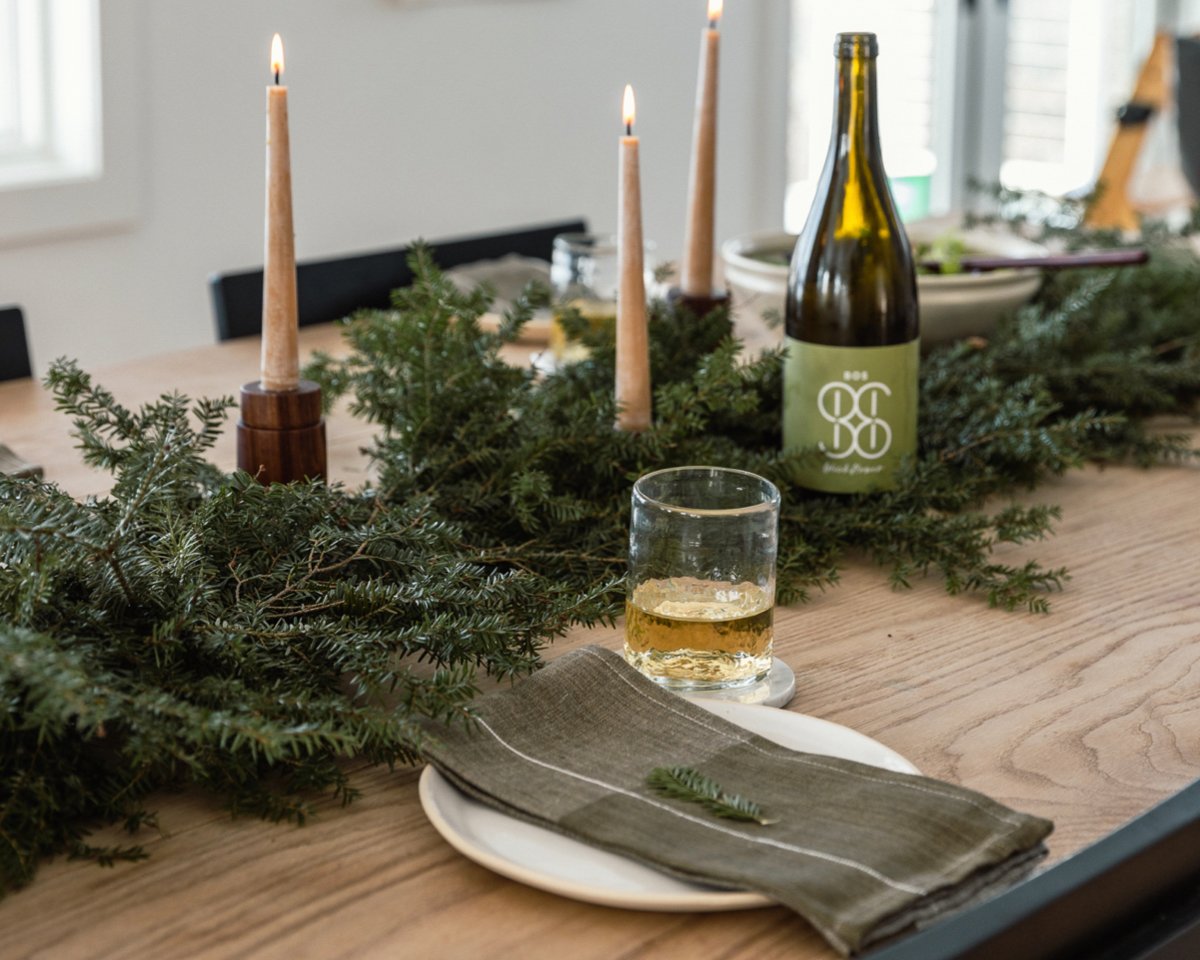 "Choose a neutral, earthy color palette because the tones don't speak too loudly and allow the important things to shine, such as the conversation, the food, and the candlelight."
- Megan Gilger, Fresh Exchange
Bring the Outdoors In
You can never go wrong with greenery as the centerpiece at the holidays. Use a grapevine wreath and add in greens from the tree lot, run greenery down the center of the table to create a garland, or even head out into nature to gather greenery from the woods to style in vases.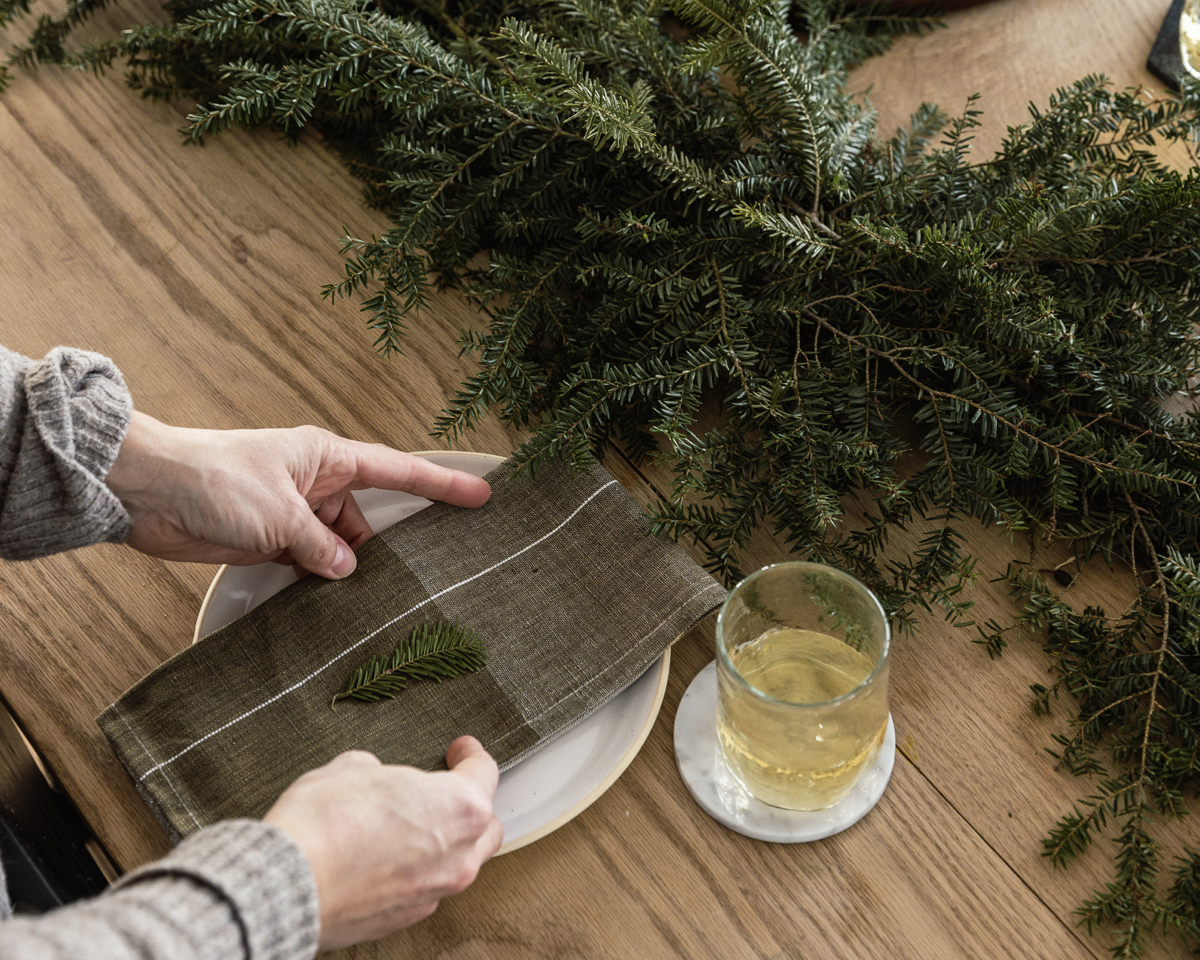 Sweet & Savory
For a welcoming feel, curate a large cheeseboard for grazing before dinner. Mix flavors, textures, and colors for a full, vibrant look. For a tarte taste, add apple slices and pomegranate seeds. And to balance it out, combine with savory cheeses, olives, and cured meats.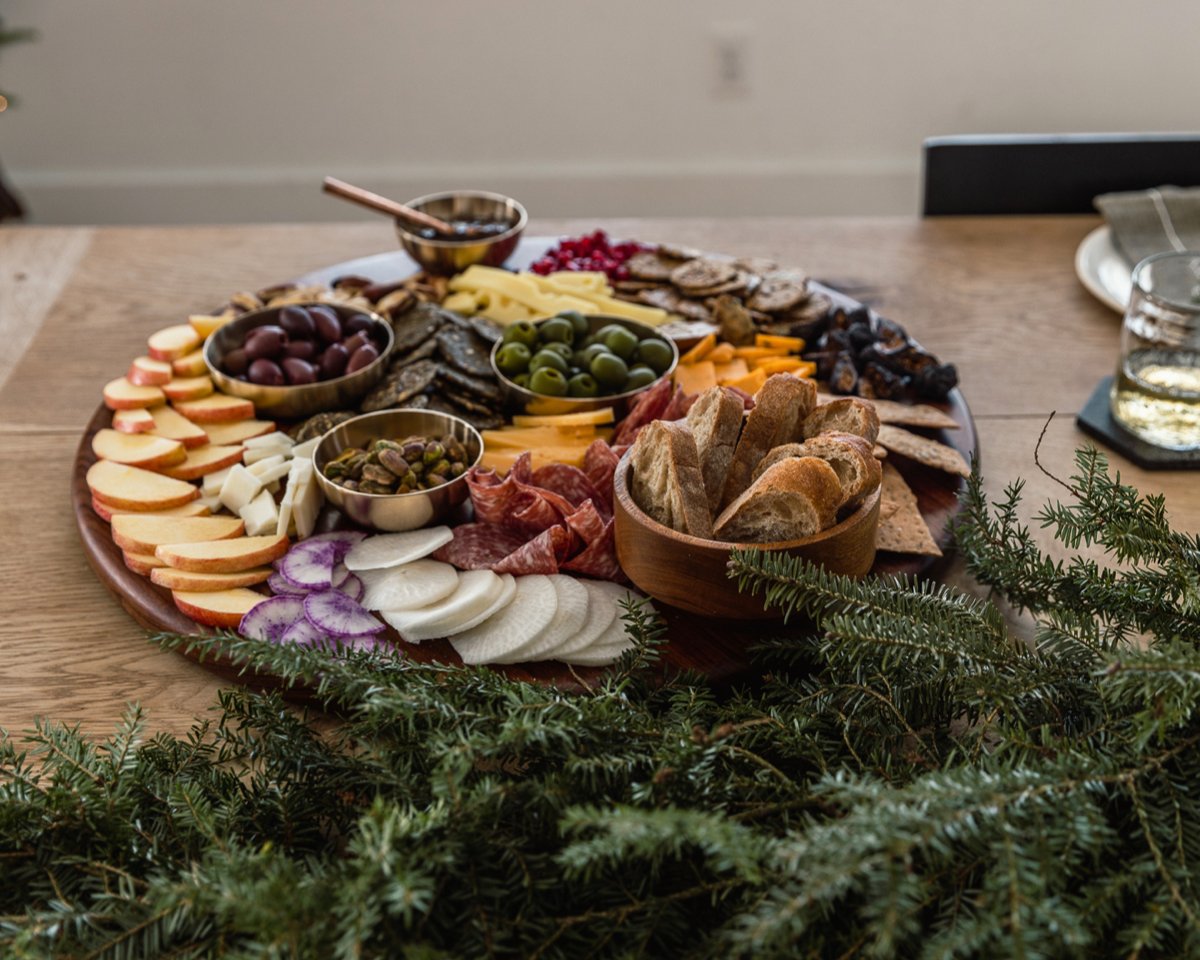 A Warm Glow
Candles are absolutely essential to a holiday tabletop. They make everything feel extra cozy, and the warm light creates intimacy and connection with those at your holiday gathering. Simple wood candle holders will compliment the greenery on the table well because they help bring a woodsy, natural feel to the table.