Home Tour: Mallory Fletchall
An inside look at content creator Mallory Fletchall's eclectic modern Brooklyn townhome.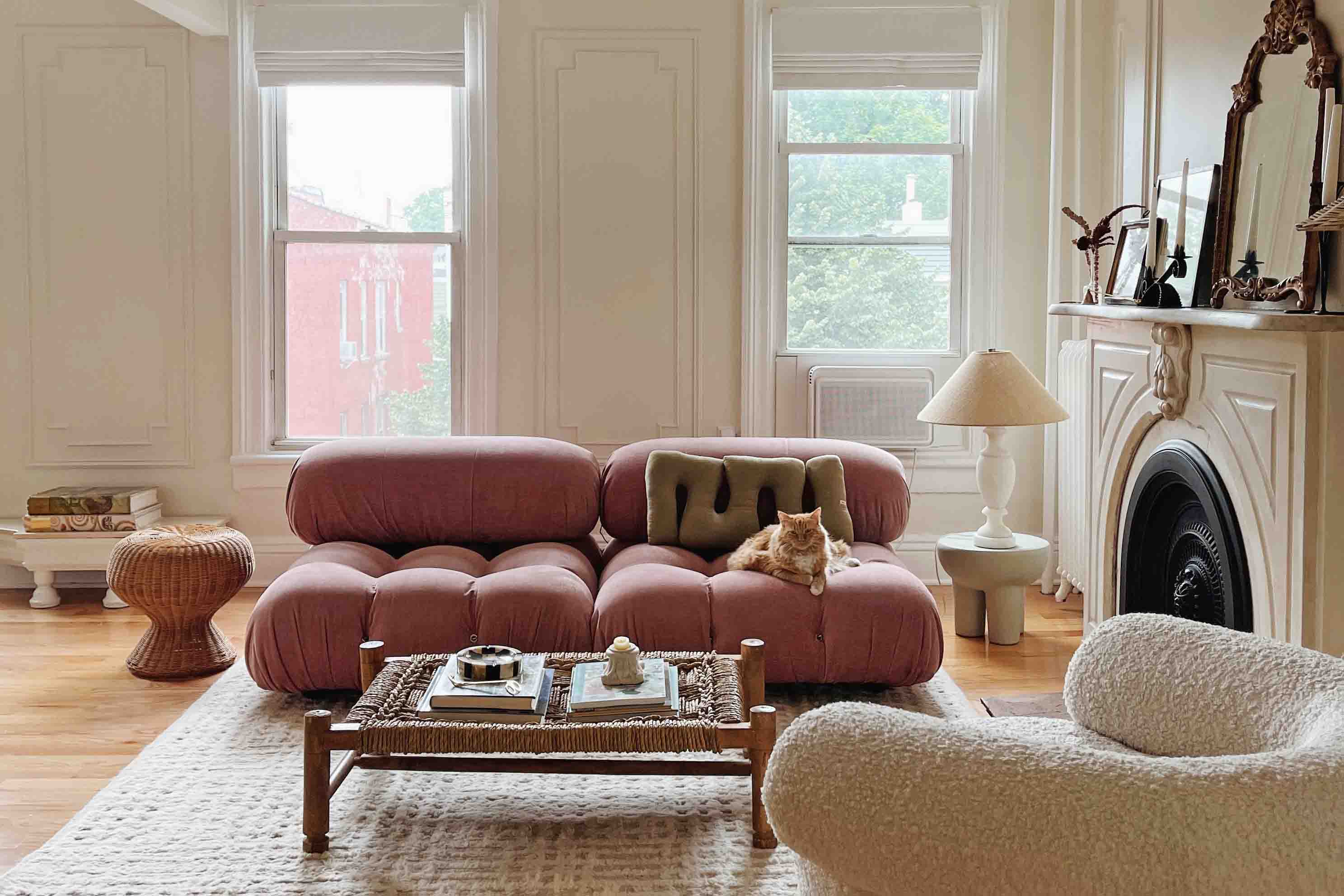 Q: Tell us about yourself
"I'm a content creator living in Brooklyn, NY with my husband, David, and our three cats. I love sharing our design process, DIYs, daily life, and cat content on my blog and social channels."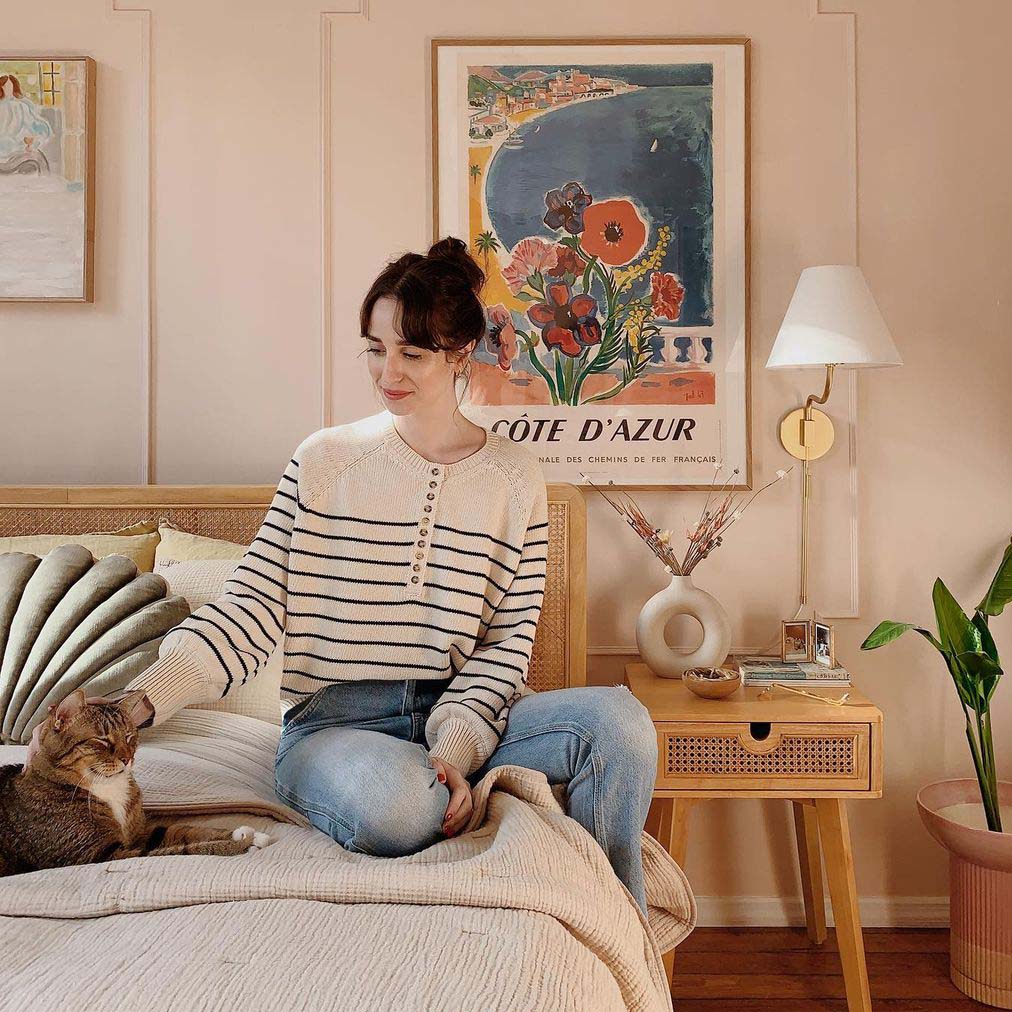 Q: How would you describe your personal design style?
"I would say that it's a mix of French Eclectic and Modern Parisian. I'm very inspired by European interiors and live for mixing modern with antiques."
Q: What is your design process when decorating a new space?
"I try as much as possible to room plan using mood boards, floor plans, and room mock ups. However, I find that most of the time, I require living in a space for a little bit in order to fully understand how to make the most of any given room. I like to pull inspiration from Pinterest, magazines, architecture both interior and exterior and social media."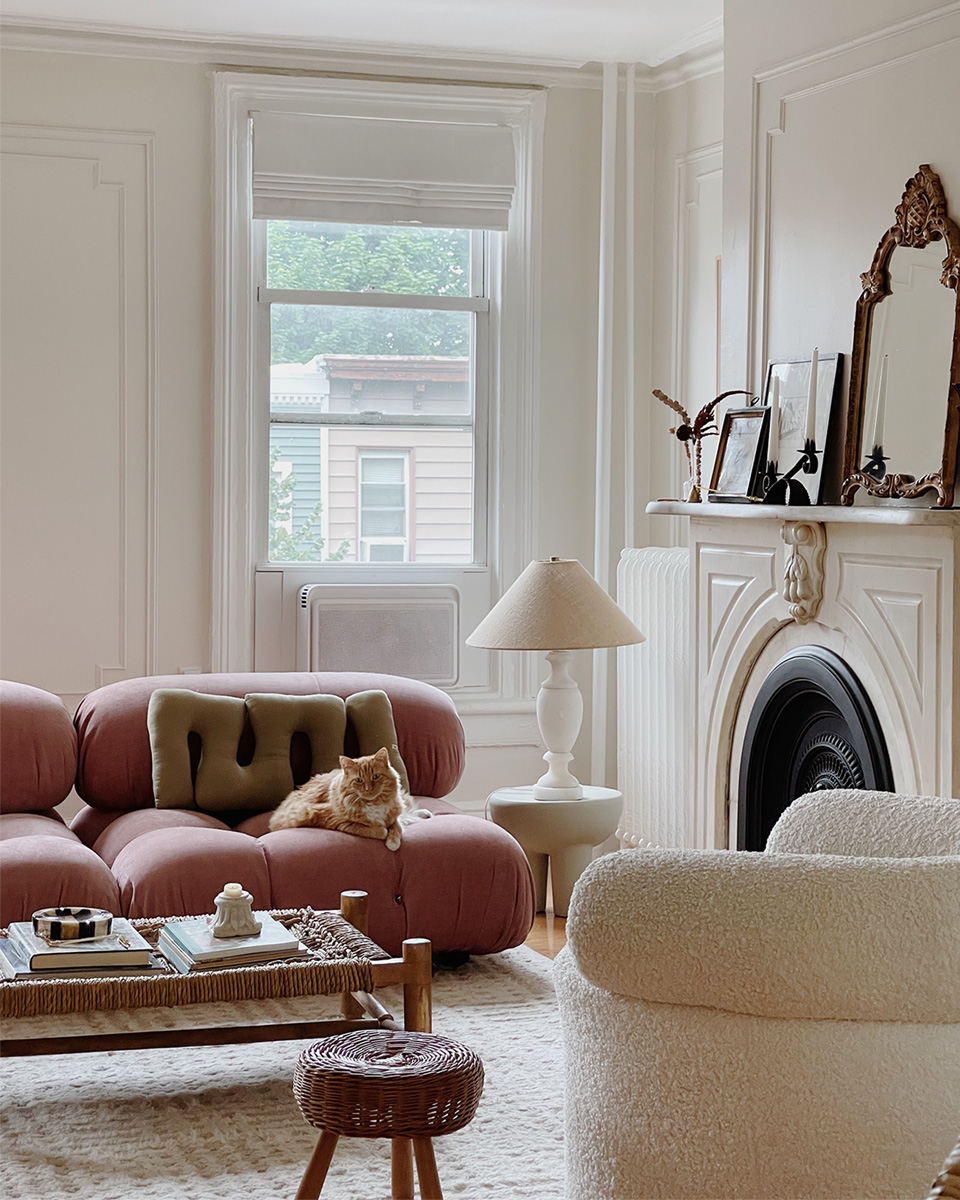 "Once I know the general mood I'm going for, I like to create a mood board and then go hunting for vintage and/or antiques to see what I can find. I love building room designs around a special antique piece, which was the case in our new kitchen!"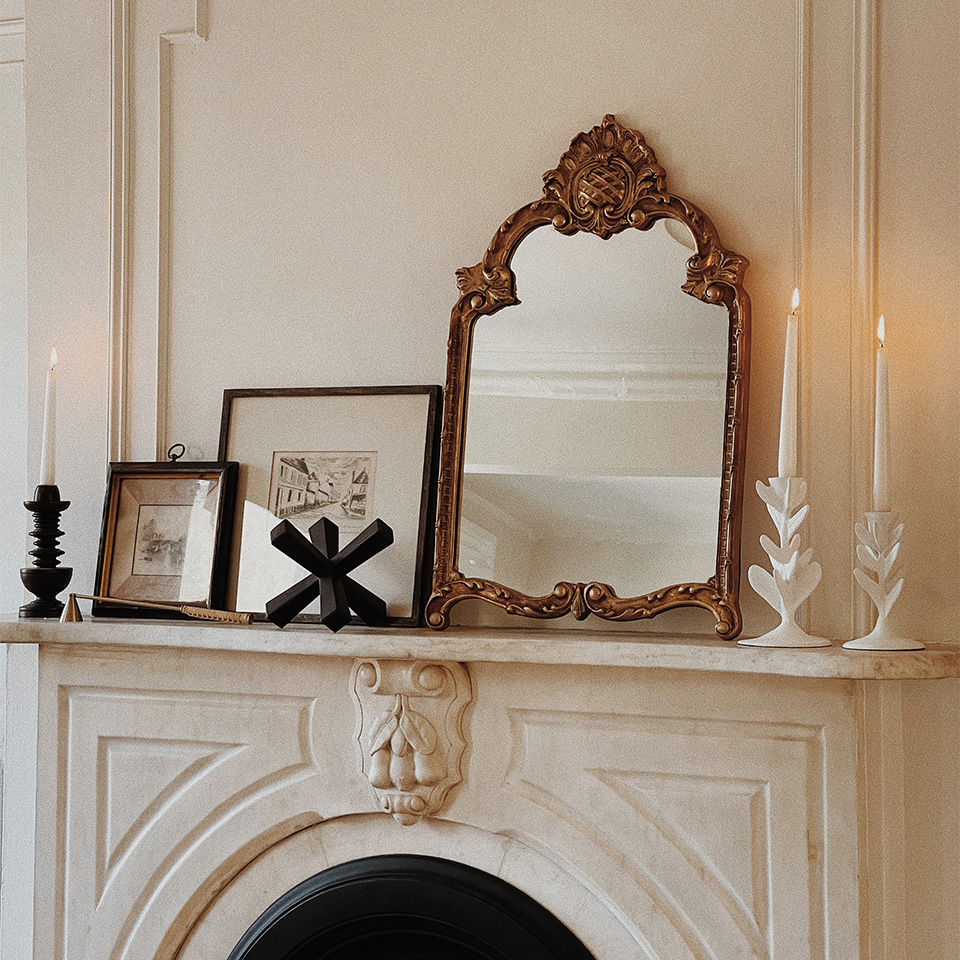 Q: What's your favorite space in your new home?
"Our kitchen, no doubt about it. It has such a wonderful homey feeling to it. It's a lovely sunny space and I love the direct link to the deck outside. After living with small galley kitchens for our first 7 years in NYC, it feels nice to have a bright, ope n kitchen with room for a table to sit around with friends."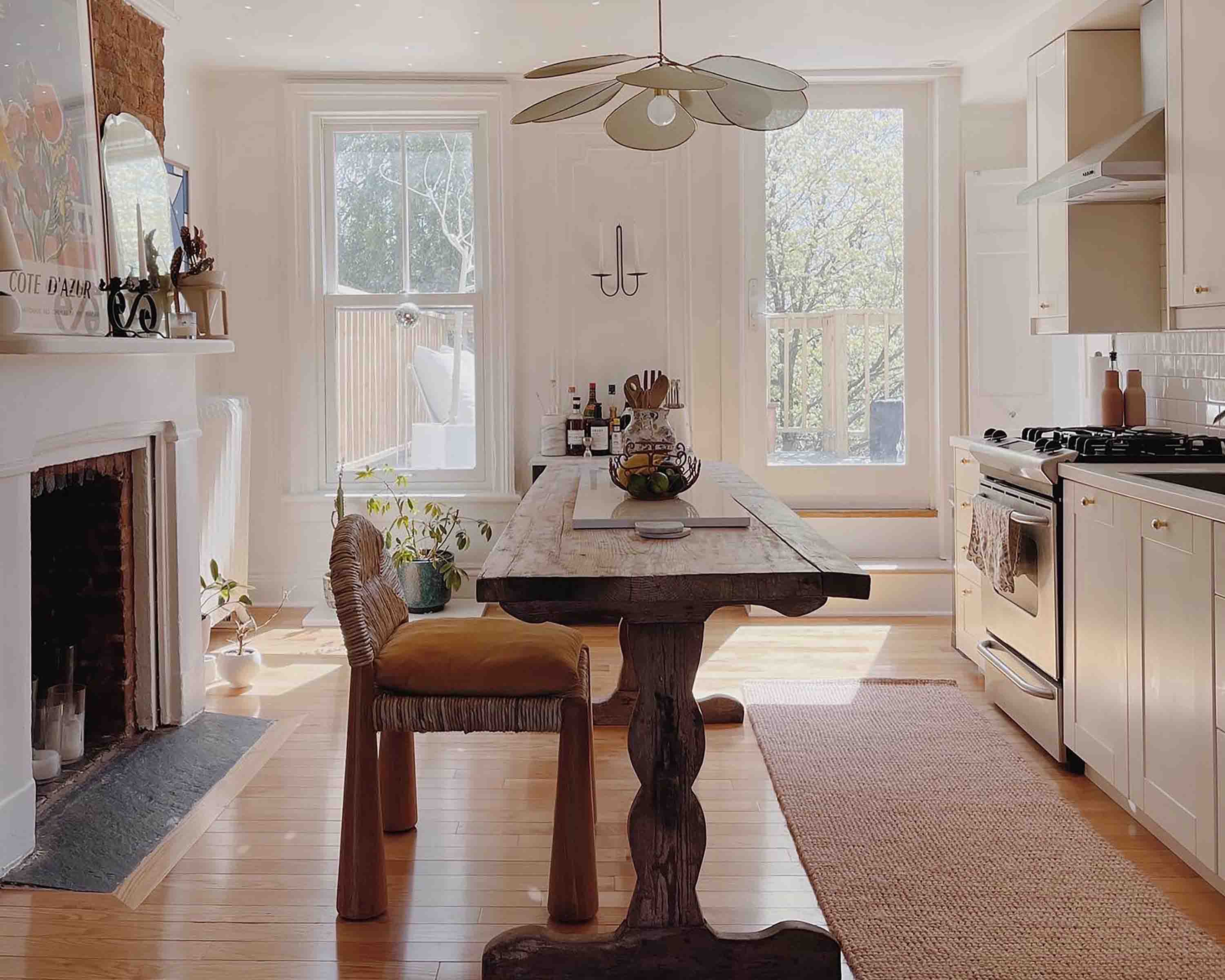 Q: What's a decor trend that will never go out of style?
"I wouldn't necessarily say it's a trend, but decorating with antiques and vintage will always be timeless. That's why I always try to fill our home with furniture that has a history."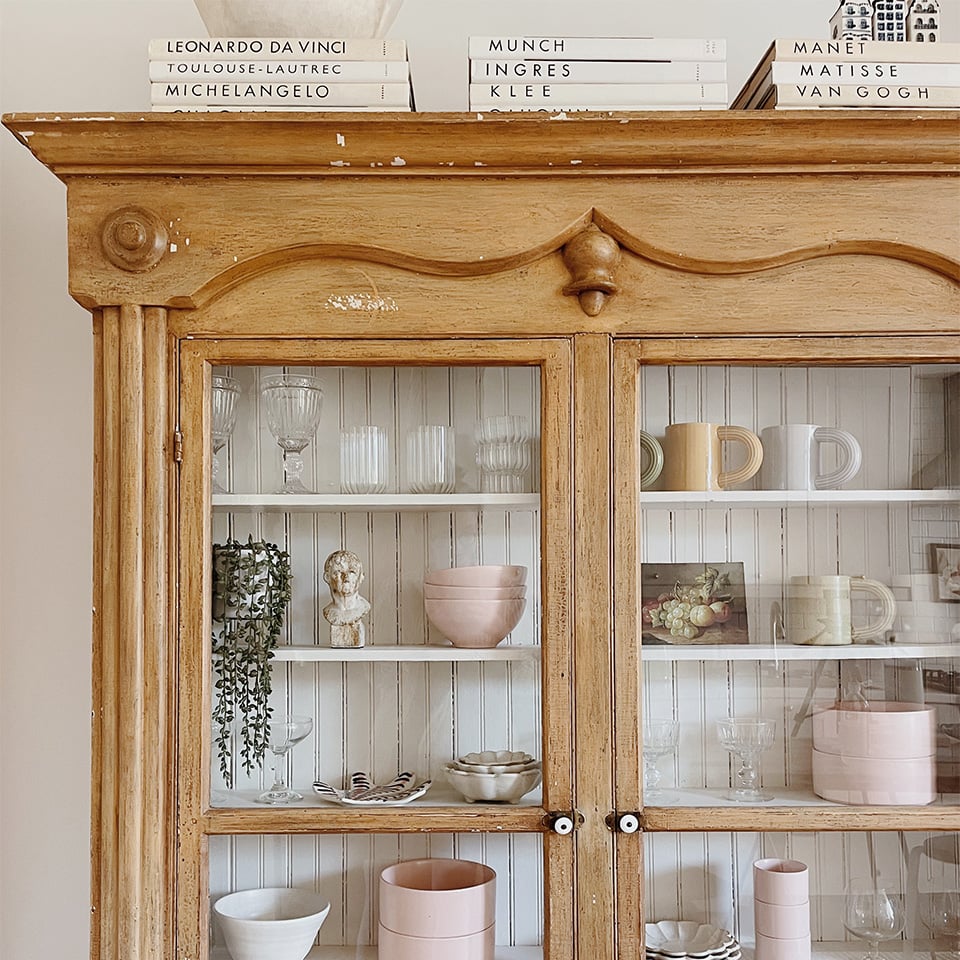 Q: What are 5 things in your home you can't live without?
"Luxurious bedding (like our linen set from The Citizenry!), my favorite scented candles in every room, lamps for cozy evenings in, the special antique treasures we've collected over the years, and of course, our cats that make any place we live feel like home."