Kyoto is an invitation to escape from the fast pace and the fleeting nature of the day-to-day. This sacred city invites you to take things slow, to appreciate the timeless and the simple.

As one of the last stops on our trip, we were feeling pretty tuckered out when our train rolled into Kyoto. But in no time at all, this city had us feeling refreshed, inspired, and sublimely zen.

Home to countless Buddhist temples, tranquil gardens, and tucked-away ryokans, Kyoto feels like a retreat from it all. But this is no sleeper city – it's teeming with innovative cuisine, eclectic vintage stores, and modern decor inspiration around every corner.

We could go on and on about this incredible city, but for now, we'll leave you with our little guide for taking it all in...
To Do & See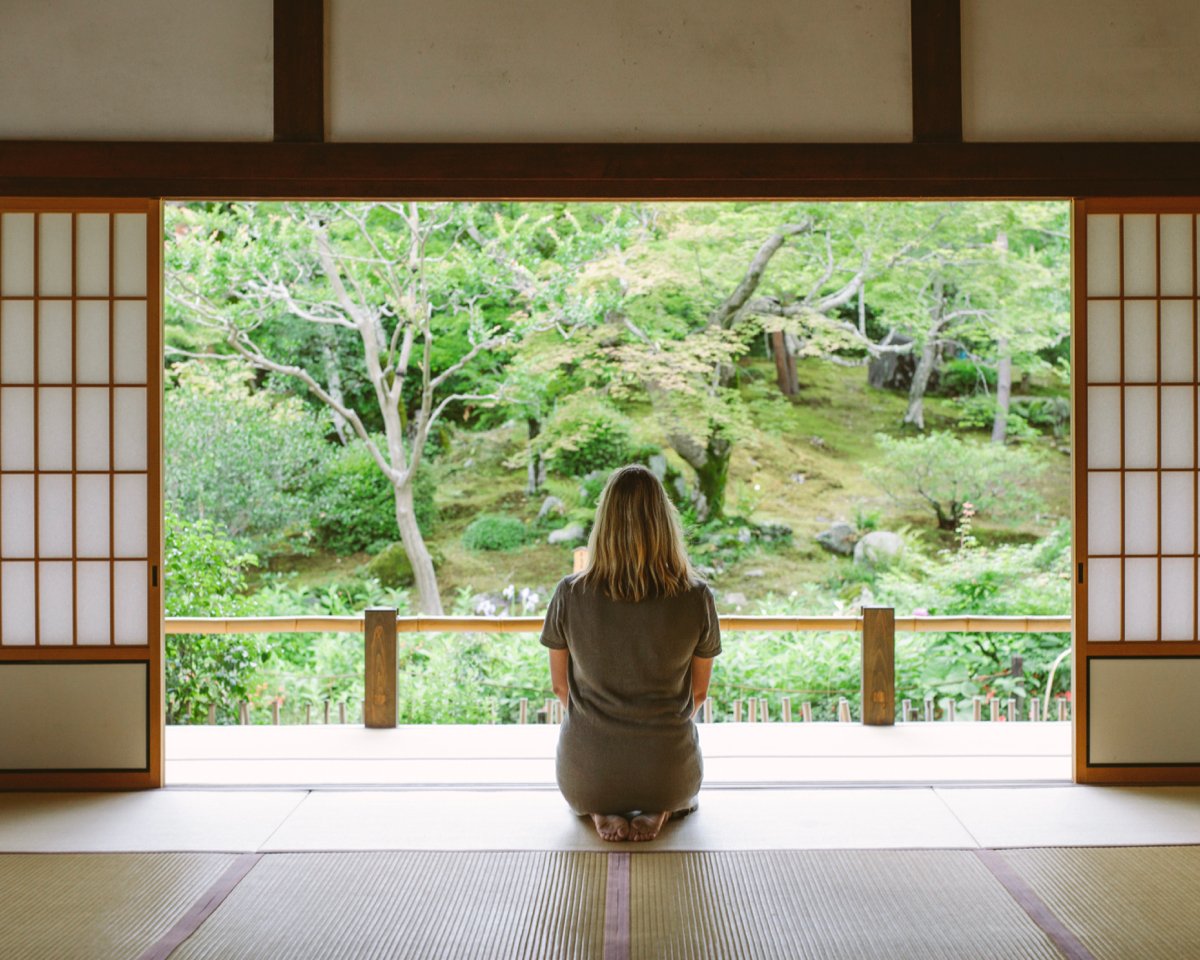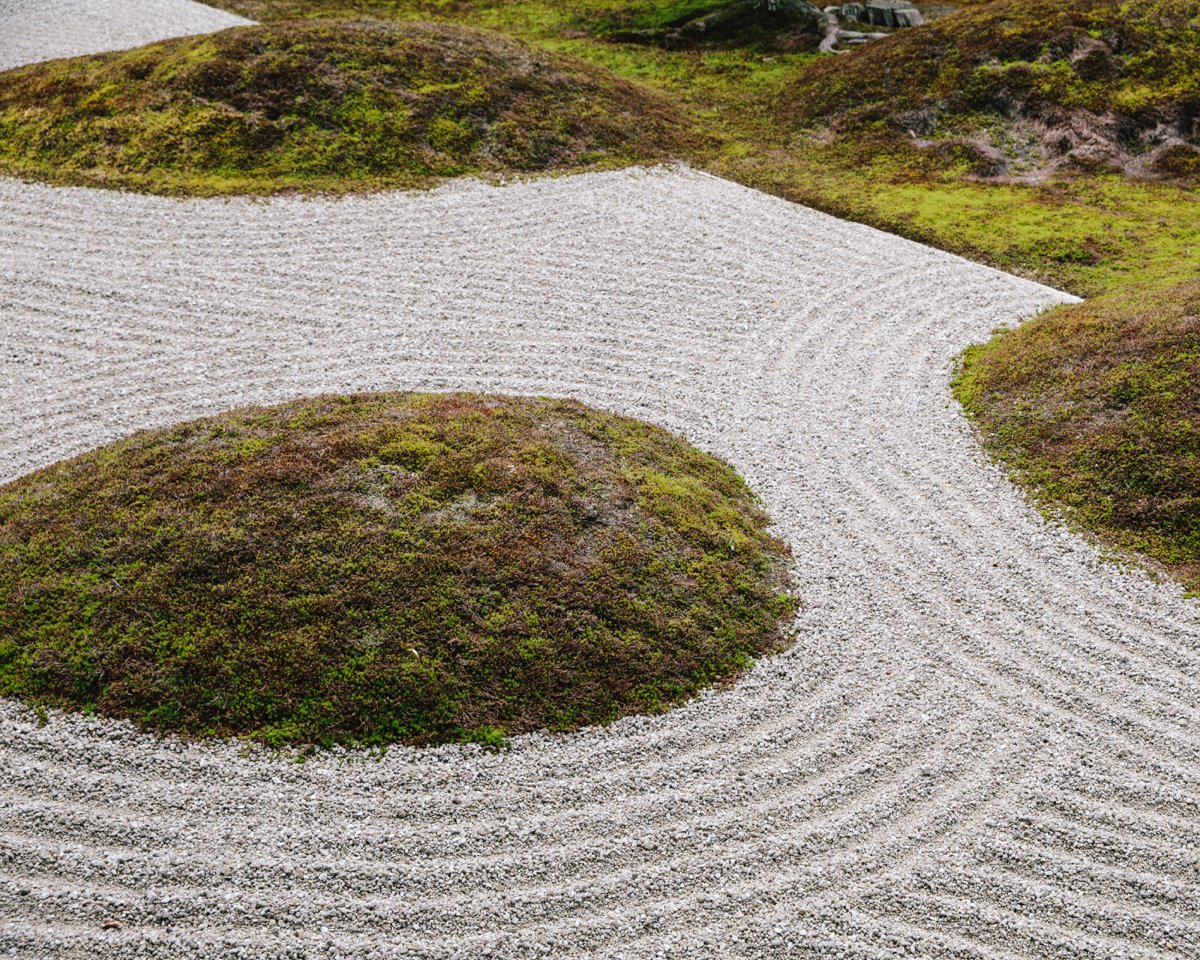 To Do & See
From temples to rock gardens, our recommendations for experiencing the serenity and beauty of the city.
Arashiyama Bamboo Grove
We set out bright and early (around 6 AM) for a day of traipsing around the city – we wanted to see it all. After a brisk hike through the Kameyama Park and a stop at the observation deck, we followed the signs down to the Arashiyama Bamboo Grove. We came in through the back entrance, and as we turned the corner to the endless rows of bamboo soaring to the sky, we all just went silent. You can't help but feel a sense of wonder as you walk along that single pathway, following the seafoam green bamboo stalks up to sliver of sunlight breaking through. It's pretty magical.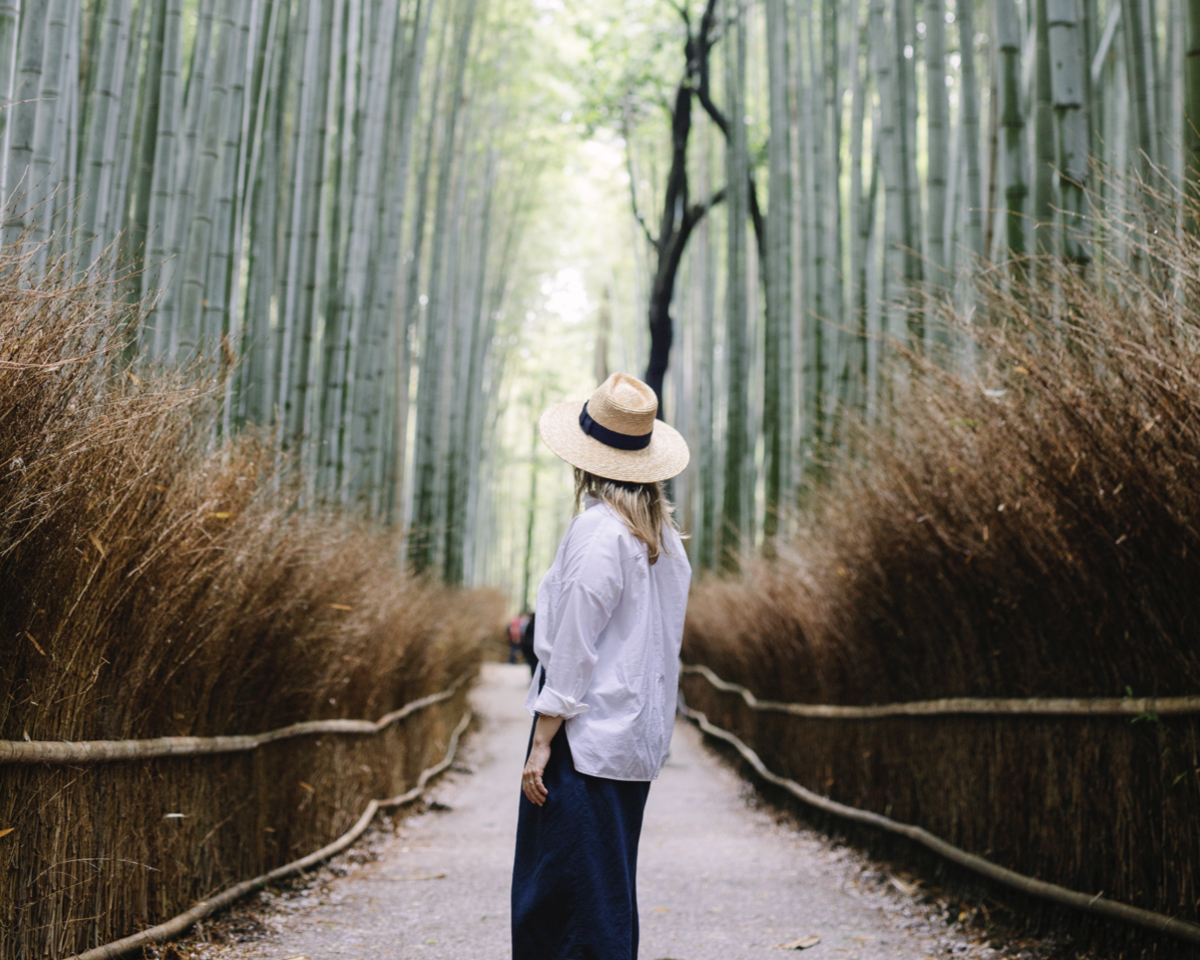 Tenryuji Temple
After sauntering through the bamboo grove, we made our way to the entrance of the Tenryuji Temple. The main highlight of this temple is definitely the garden. Designed by the famous designer Muso Soseki, Tenryuji features a pond surrounded by rocks, hydrangeas, and tree-lined pathways - all set against the backdrop of the Arashiyama mountains. Even though we went right at the 8:30 AM opening, it was pretty crowded, but the gardens are expansive enough to wander undisturbed.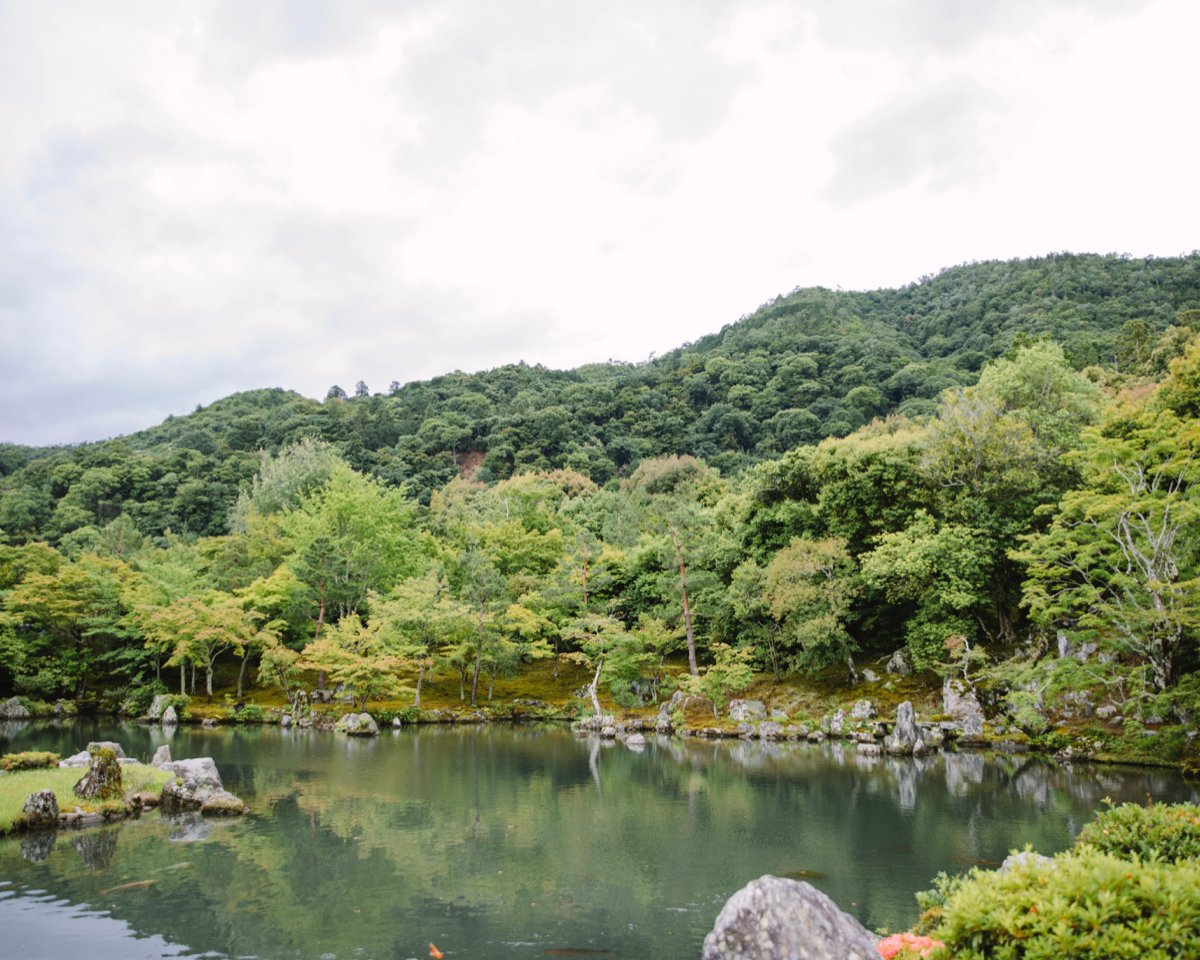 Honen-in Temple & Philosopher's Path
A small, off-the-beaten-path temple, Honen-in is a true gem. From the stillness of towering oaks to the slight ripples of the carp pond, there's a serenity about this place that invites you to slow down and take a deep exhale. Unlike most temples, Honen-in opens at 6 AM so we were able to visit early in the morning – the only people there at the time, we felt like we had uncovered the best kept secret. Walk down the road from Honen-in Temple, and you'll find Philosopher's Path. Along this enchanting, tree-lined canal, you'll find a few shops, galleries, and restaurants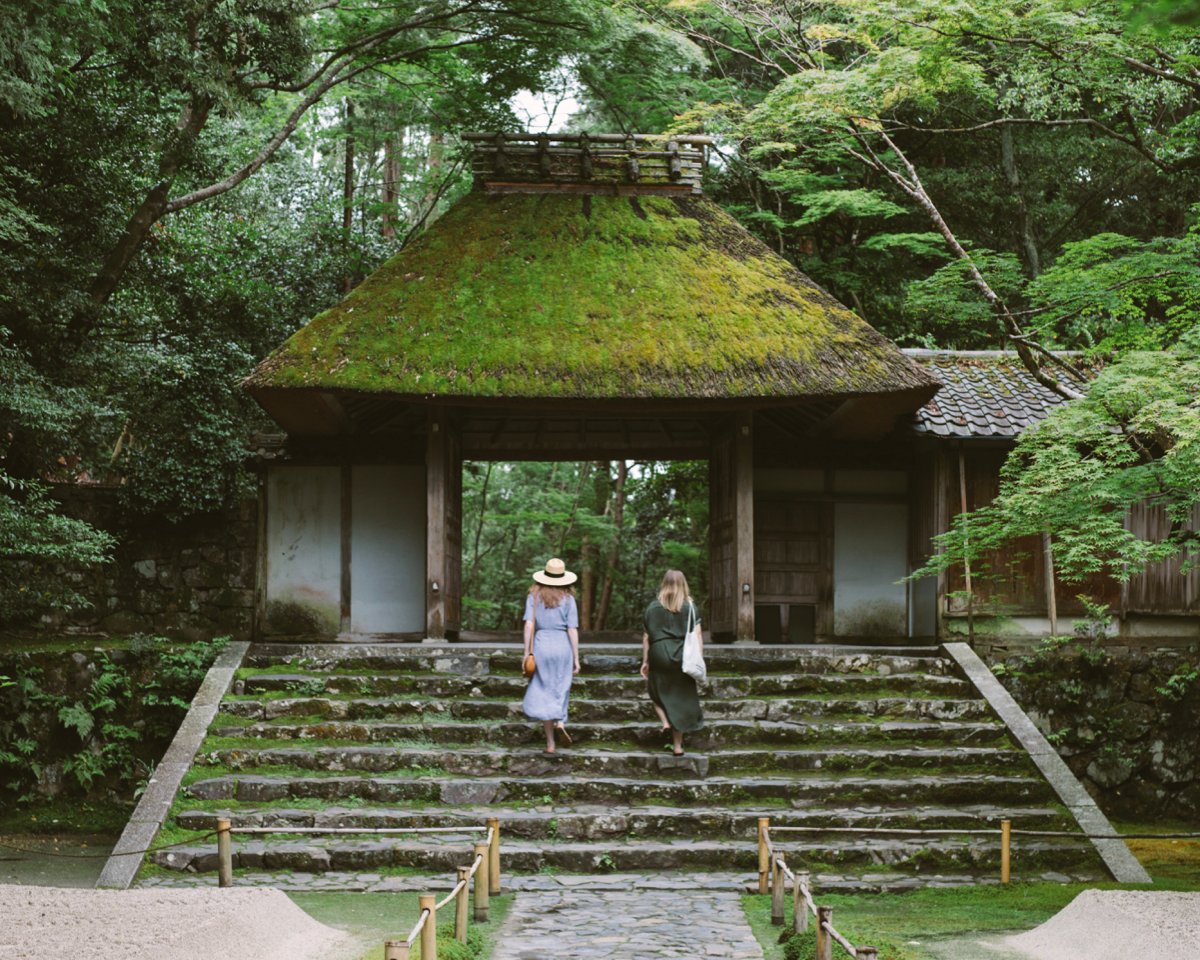 Tofukuji Temple
About a 15 minute walk from Fushimi Inari-Taisha, this famous temple is nestled right in the hub of Kyoto's city center. We spent hours exploring the grounds, and by the end, it felt like we had only scratched the surface. Be sure to visit the Hojo residence – here, you'll find a collection of the most incredible rock gardens. From a sea of perfectly raked sand and rock structures to a checkerboard of moss and stone, each garden leaves you feeling inspired. Another highlight is the valley of maple trees surrounding Tsutenkyo Bridge – you walk down into the valley, look up, and see thousands of airy maple leaves outlined against the sky. Tough to beat that view.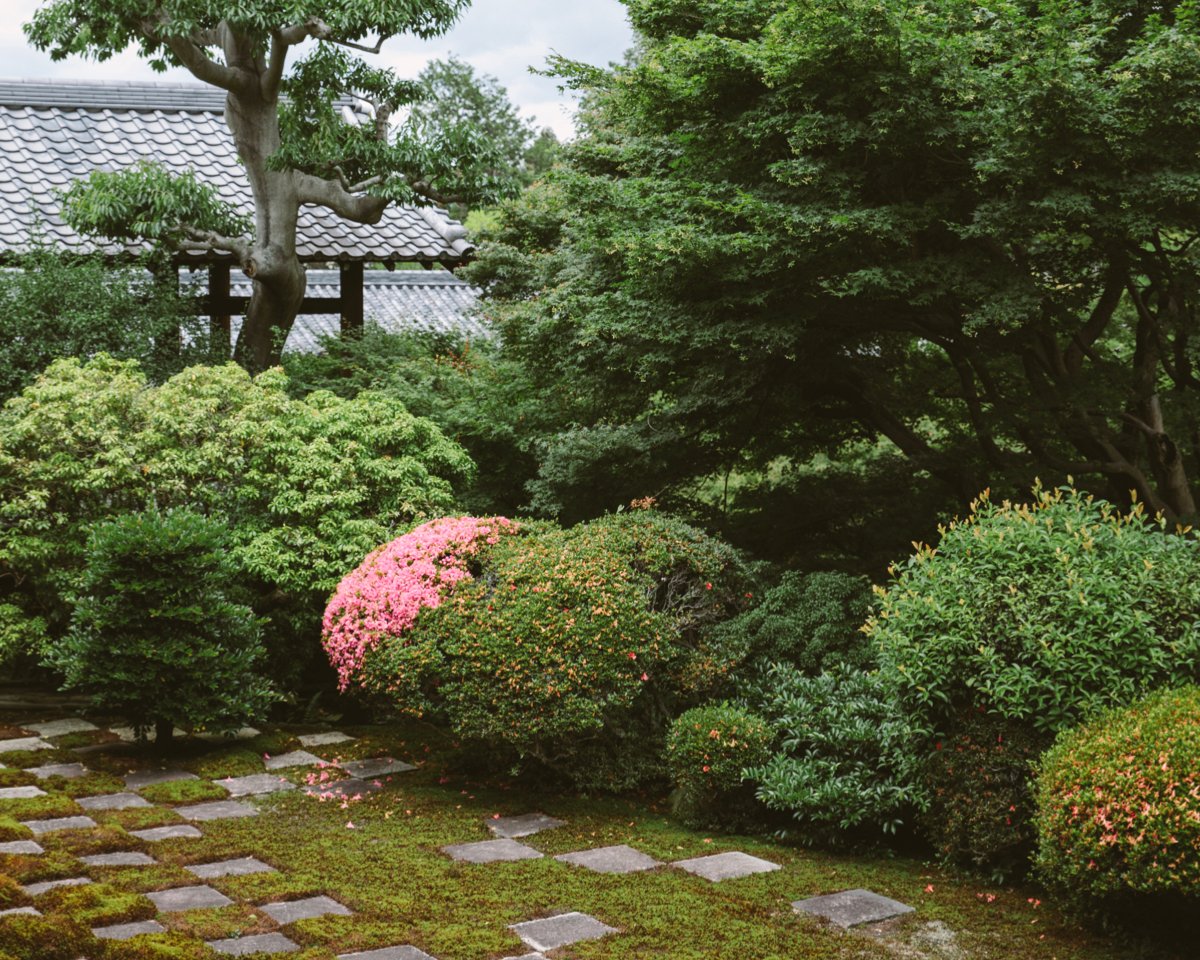 To Stay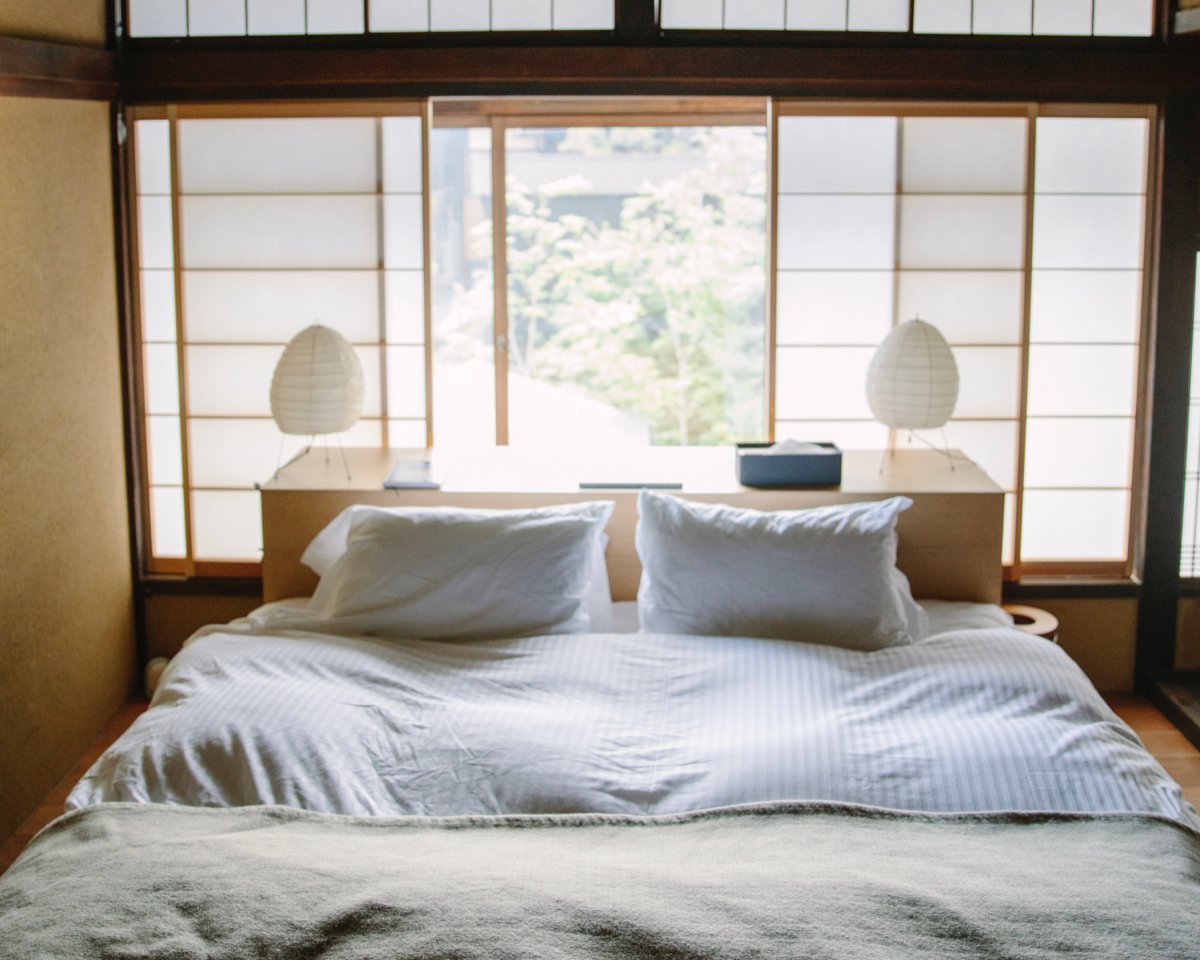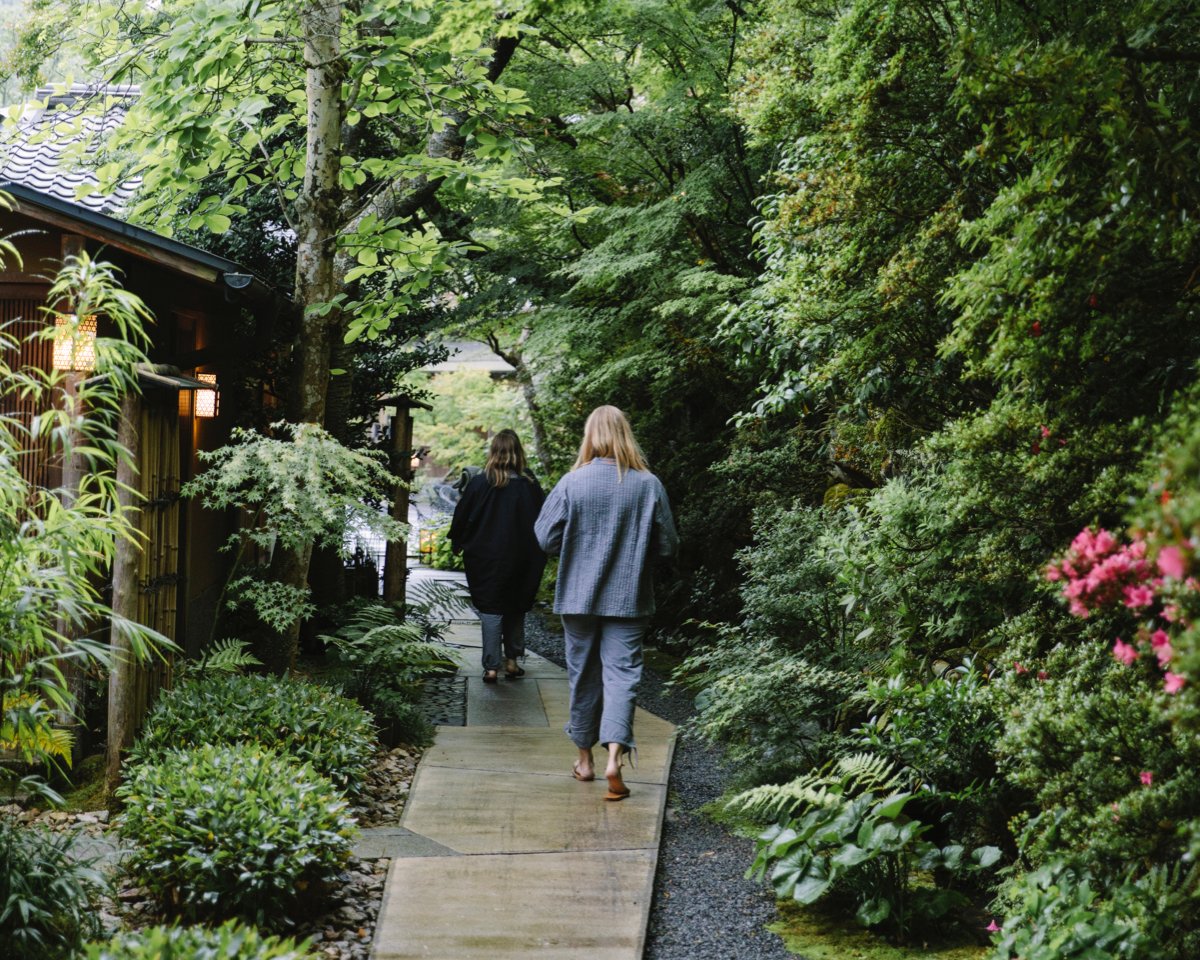 To Stay
Whether you're looking for a spa retreat or a city adventure, our picks for your home away from home.
Nazuna
It didn't take long to feel right at home at Nazuna. Ten minutes in, and our team had settled in on the lobby's emerald green couch and structural arm chairs, flipping through modern design and travel books. A 7-room modern Ryokan spanning 2 townhouses adjoined by a Japanese garden courtyard, this hotel is wabi-sabi decor at its finest. Once a lumber storage house, you can trace its roots throughout the vaulted ceilings, wood beams, and earthen walls.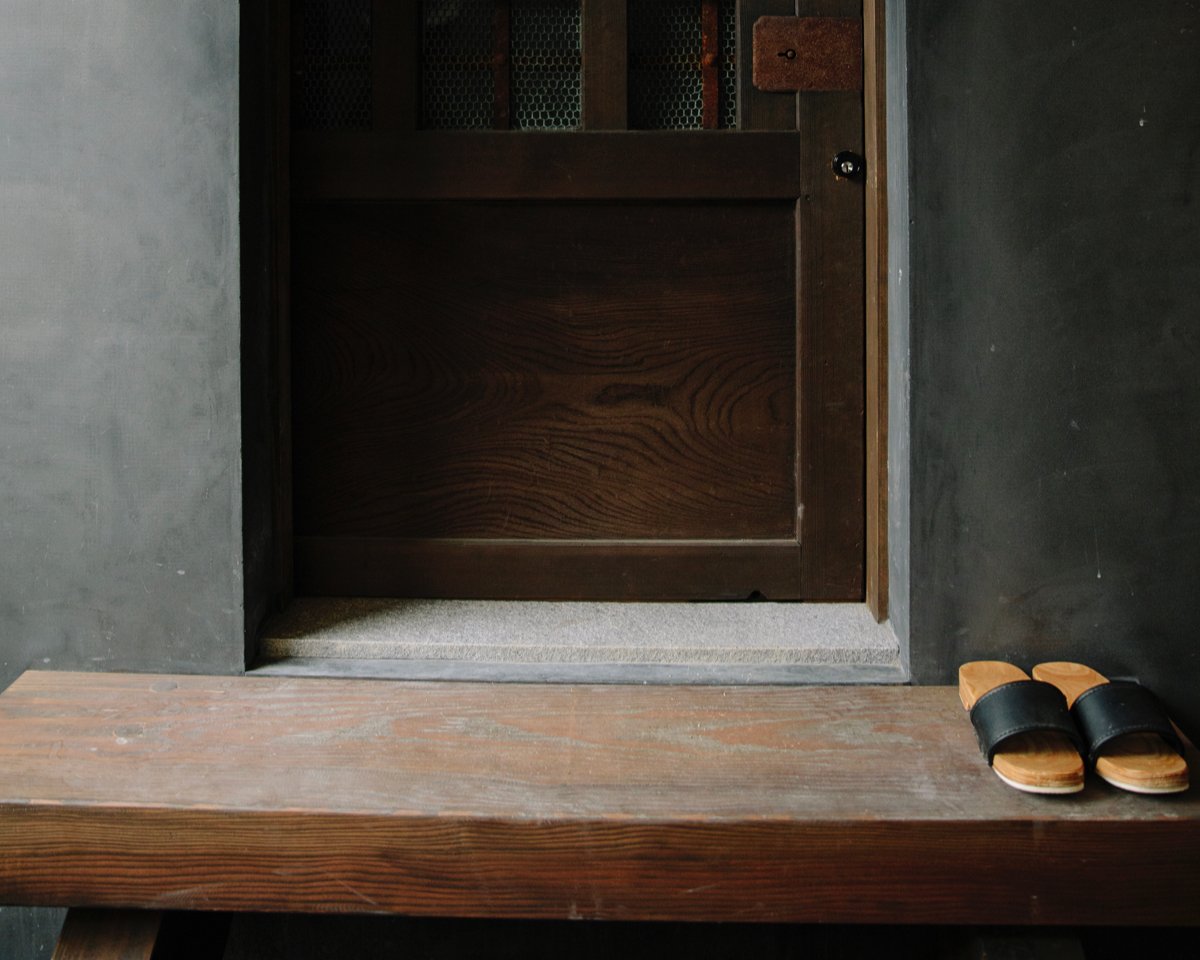 Hoshinoya
Located on the fringes of Kyoto, the only way to reach Hoshinoya is by taking a slow, dreamy boat cruise up the Ôi river. Once you set foot the dock, you'll never want to leave this mountainside oasis. Surrounded by lush trees, waterfalls, moss covered stones, this hotel gives zen a whole new meaning.
To Eat & Drink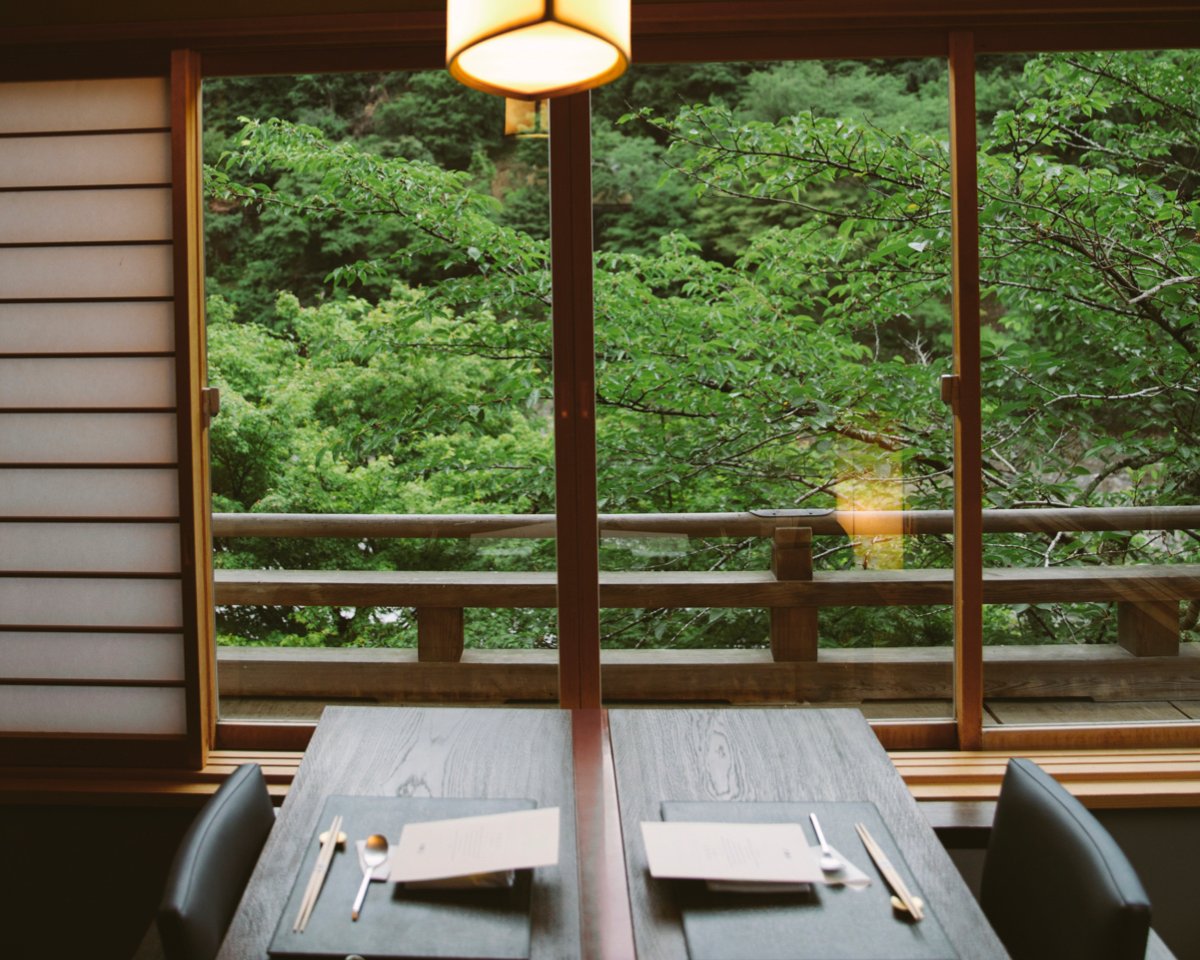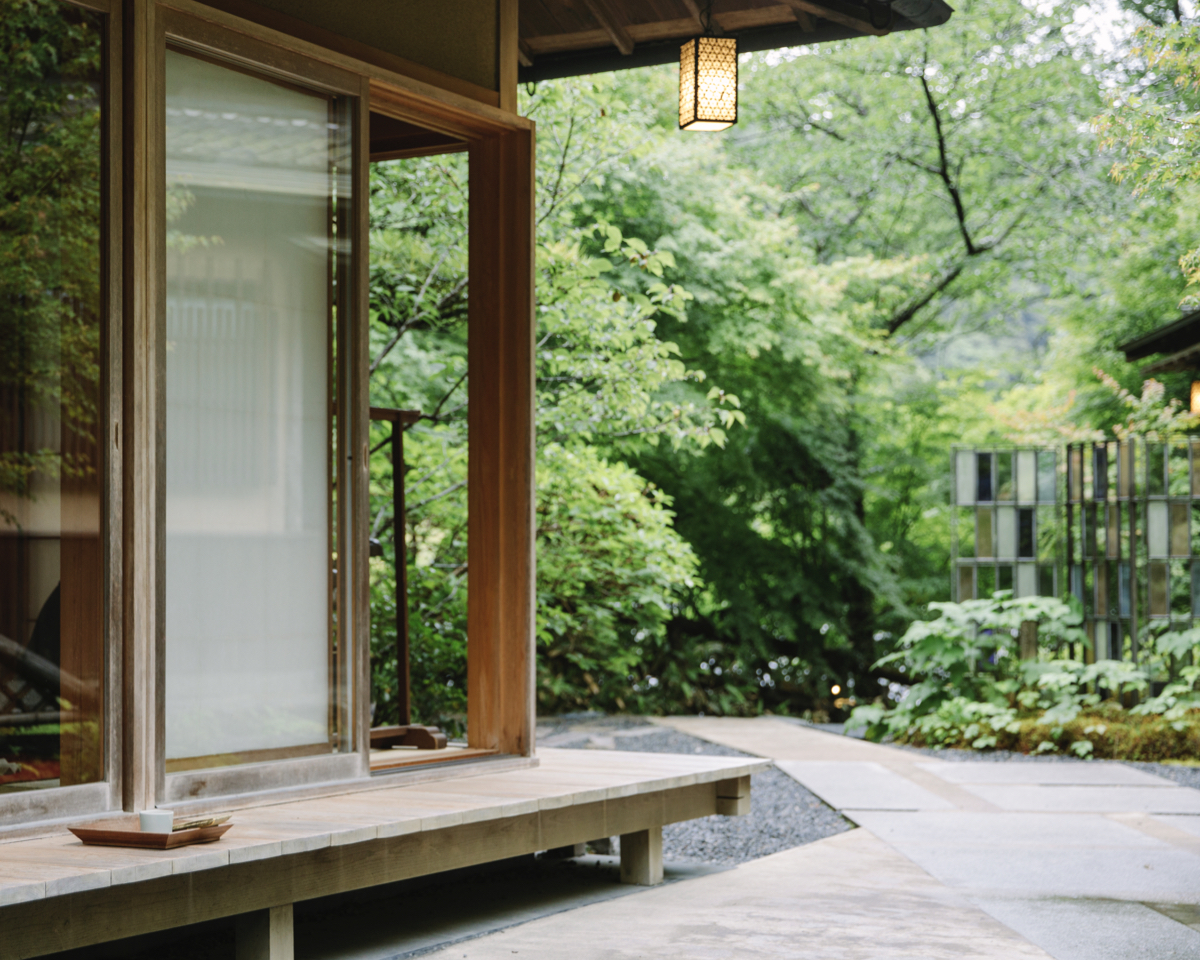 To Eat & Drink
Ramen. Sushi. Nigiri. All the matcha. We've rounded up a few favorites from Kyoto's bustling food scene.