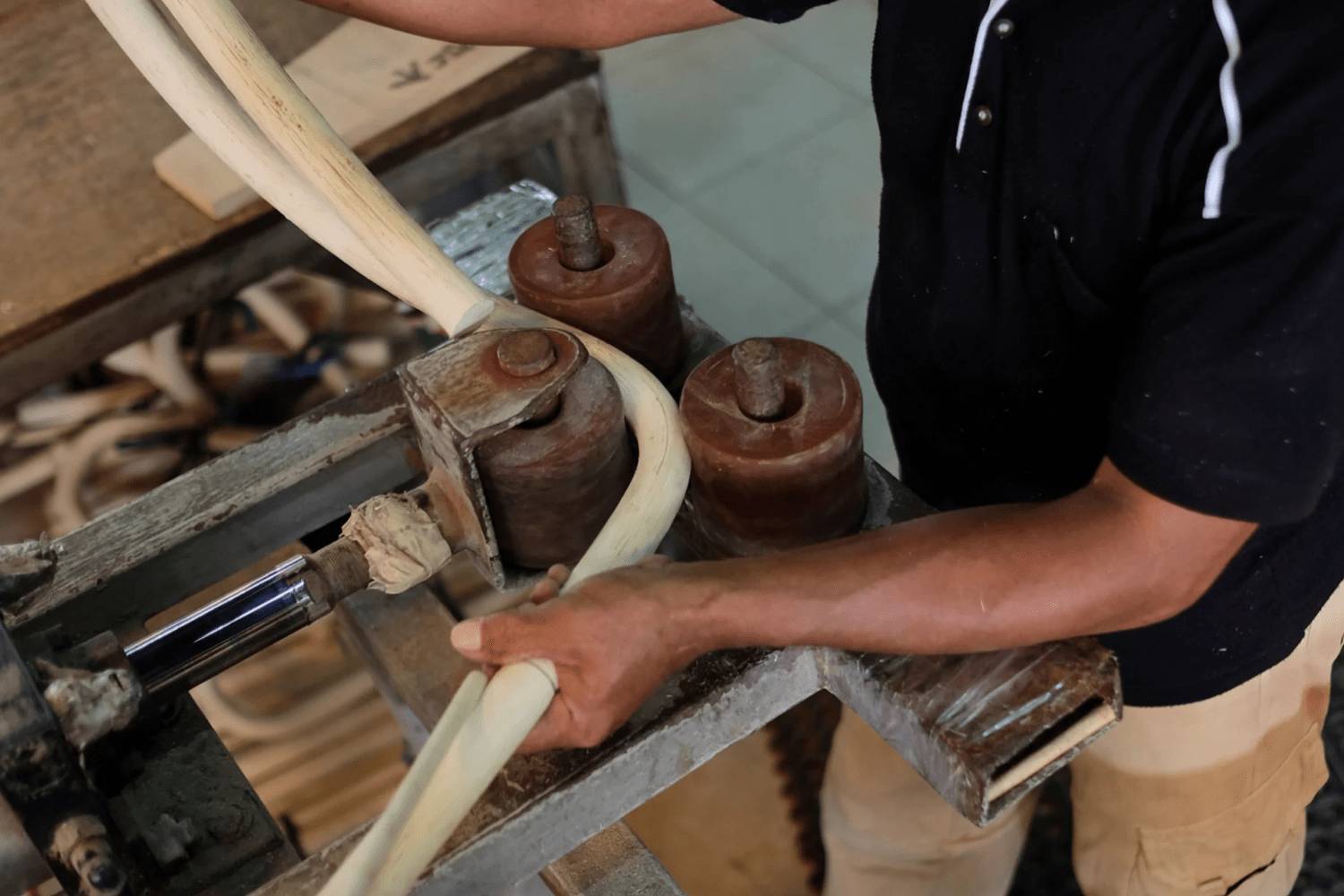 06° 42' 33'' S 108° 28' 34'' E
Artisans of Plumbon
"Rattan is a part of Indonesia's heritage. We're excited for the opportunity to highlight something so valuable to us."
- William, Director
A port on the Indonesian island of Java, Cirebon is known as the hub for rattan craftsmanship. It's here that fibrous climbing vines are turned into durable, yet malleable rattan, which craftsmen have woven together for generations.


Located in the heart of Cirebon, this workshop has been practicing the craft for over 35 years – one look at the meticulous joinery (you won't find any screws or nails here!), and you can trace the years of mastery. Each design is flawless, seamlessly blending both form and functionality.


All of their materials are sourced locally — focusing on high quality and environmentally friendly materials that support local rattan farmers. Each piece is carefully crafted and can take up to five to seven days.
EXPLORE MORE FROM THIS ARTISAN PARTNER