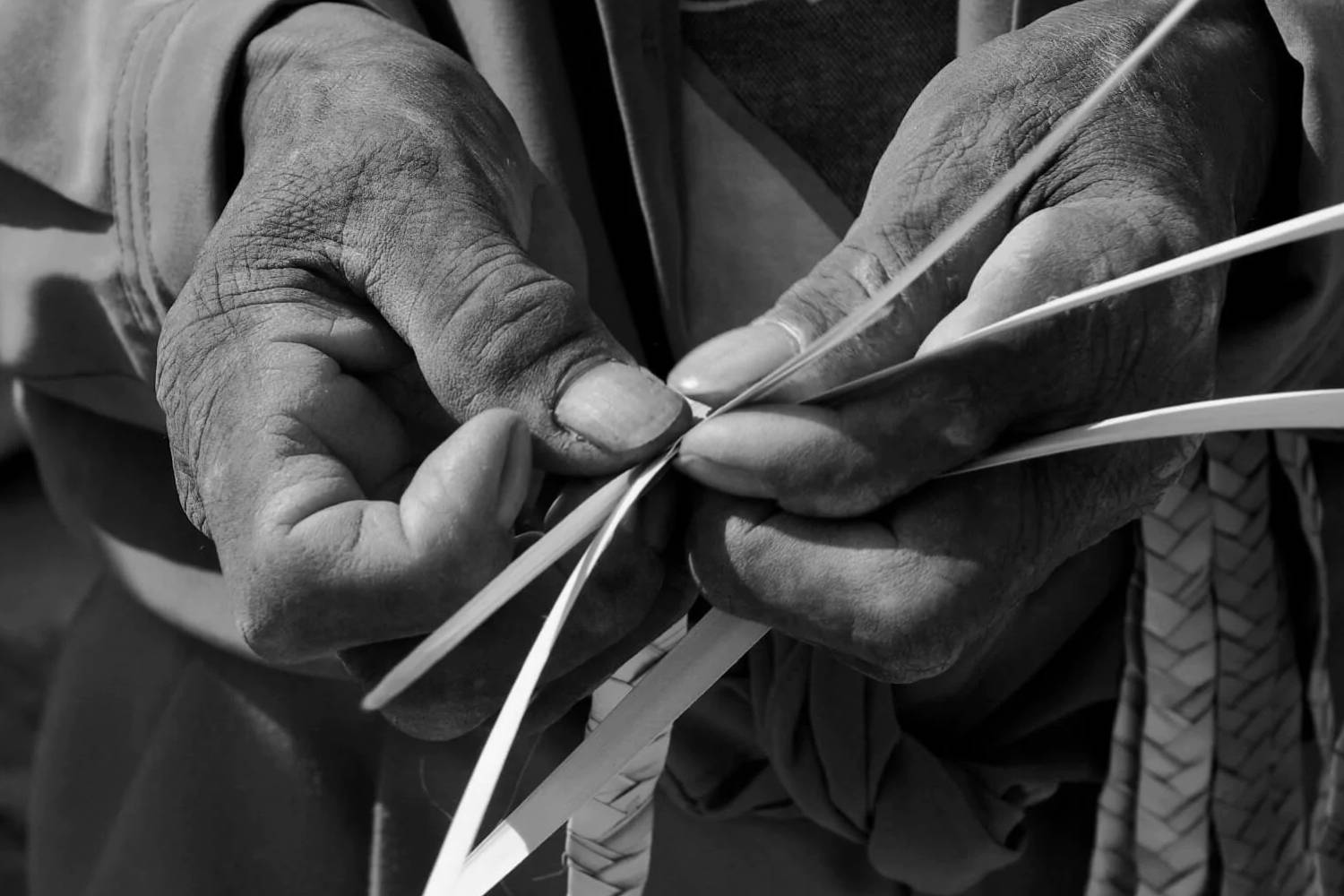 17° 26' 21'' N 99° 32' 42'' W
Artisans of Sierra Madre
"We believe less is more, and that sophistication goes hand in hand with simplicity."
- Paola, Head Designer
Nestled high up in the mountains of Guerrero, you'll find this group of master artisans working their magic, turning palm leaves into baskets. From boiling, drying, braiding, to sewing, they have mastered the ins and outs of bringing this material to life.
Lightweight and flexible, but still insanely durable, they explained how palm leaves are born to be made into baskets. For generations, locals have used this material to create woven works of art, and this cooperative is proud to carry on this tradition today.
To bring our basket collection to life, we worked with two sisters, Lorena and Paola, whose family has spent the last decade building a strong partnership with this remote artisan group. After hearing the sisters' vision for providing long-term, sustainable income in the community, we jumped at the opportunity to create a line that brings this time-tested technique all the way from the mountains of Mexico to the modern home.
EXPLORE MORE FROM THIS ARTISAN PARTNER