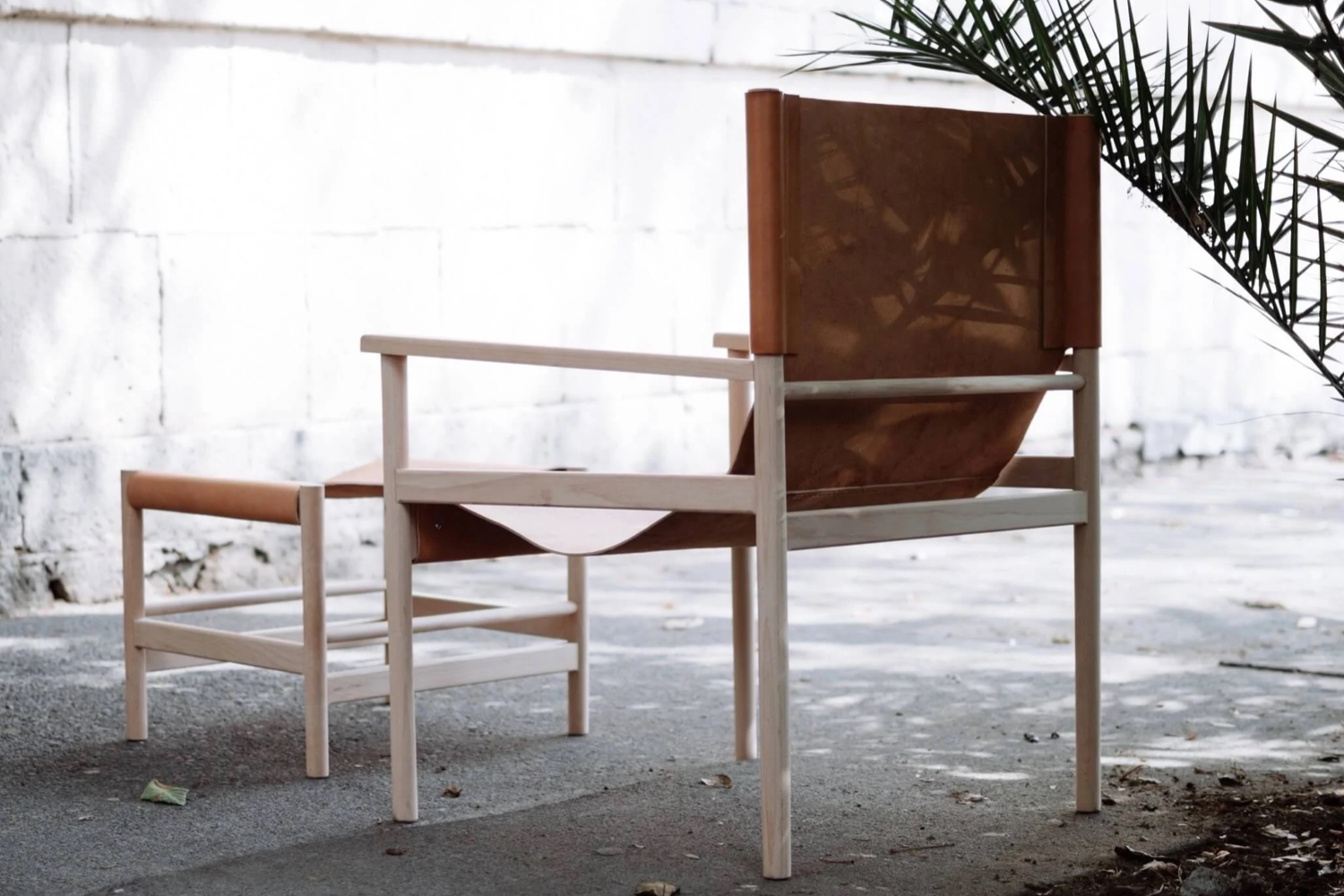 20° 11′ 16″N 96° 52′ 11″W
San Rafael Workshop
"When we design, we establish a guide that we know is going to take us somewhere. We find that in the end, we discover something rather than create it."
- Rodrigo, Co-Founder & Designer
Behind a nondescript door in Mexico City's San Rafael neighborhood, you'll find a workshop that's a masterpiece in itself – twenty foot ceilings, factory windows, and perfectly organized stacks of wood, leathers, and machinery.
The masterminds behind this modern workspace are Rodrigo and Pablo. One look at their desks covered with sketches, floor plans, and calendars, and you'll see how much creativity is housed between these two designers. With backgrounds in engineering and architecture, this self-taught duo has perfected the art of morphing local materials into next-level furniture pieces.
Today, this workshop is made up of 20 skilled craftsmen. Together, these talented woodworkers, leathersmiths, and designers have won many awards and consistently keep the city's most noteworthy design hotels and restaurant projects on their roster.
For months, they have worked tirelessly to perfect every detail of our latest furniture designs. We have to say, their work has paid off. The end result is nothing less than magic.
EXPLORE MORE FROM THIS ARTISAN PARTNER