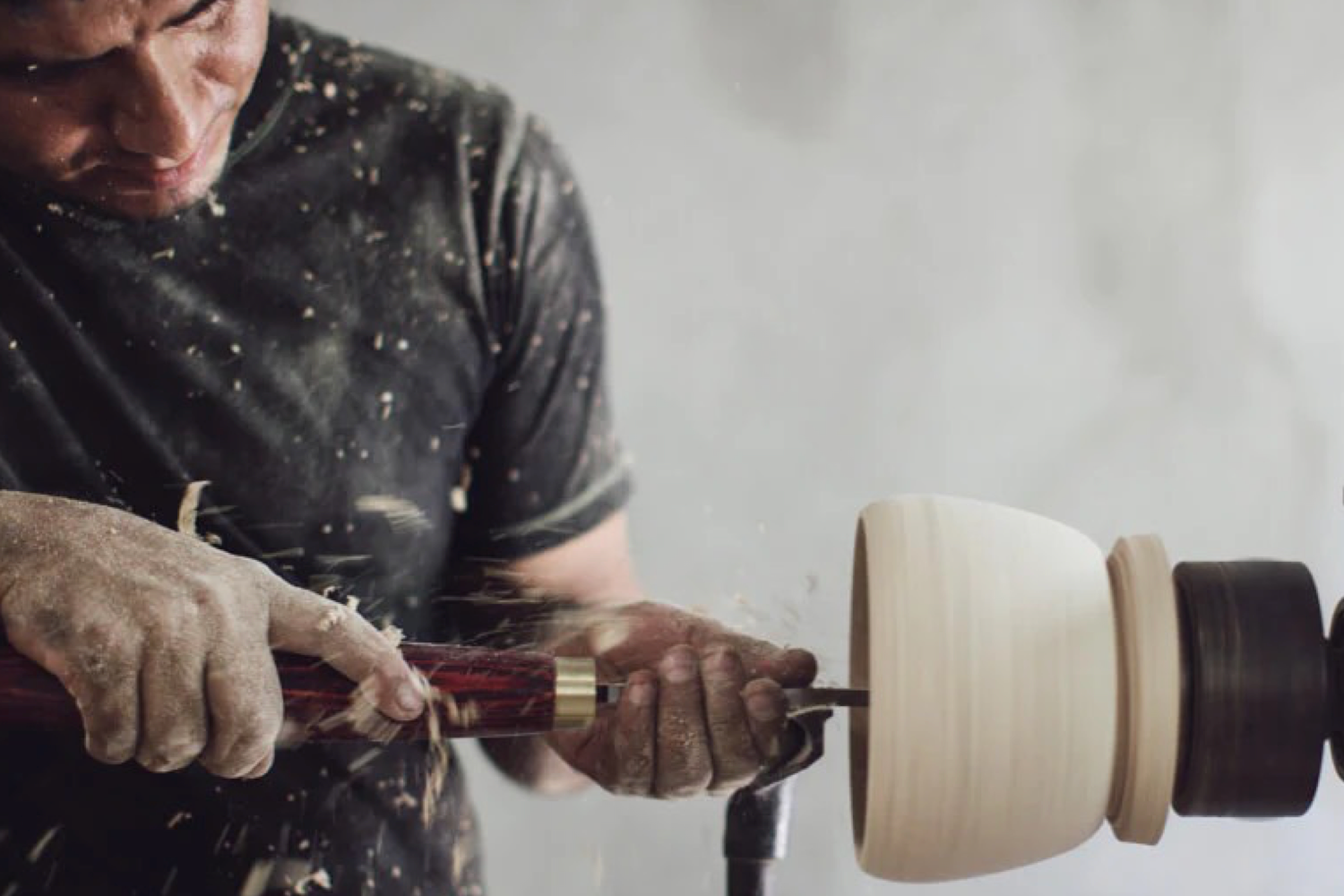 16° 58' 37'' N 90° 01' 10'' W
The Woodworkers Of San Andres
"Before touching a single tree, our reforestation project had planted 45,000 trees in the heart of the Petén Jungle. This is our way of deepening our commitment to nature's most beautiful treasures."
- Eliza, founder
Proof that the most extraordinary entrepreneurial stories often happen in the most unexpected places, Eliza uprooted her otherwise comfortable life to find one of meaning. A native to Guatemala, she wanted to shine a light on the richness of her culture and the beauty of her home – all while creating a business that made a social, environmental, and educational impact.



So she moved to Petén, the second largest rainforest in the Americas, and got to work finding the most skilled craftsmen who shared her philosophy. Together, they create handcrafted tabletop and home accessories out of beautiful Guatemalan wood. Everything is sustainably harvested and all wood is FSC-certified, with Eliza leading the charge to focus on reforestation.



In addition to their sustainability practices, this cooperative is deeply committed to ending the cycle of poverty in the Petén region by supporting education. Every product sold helps support The Jungle School, which provides education to 400 students from nine villages in the Petén. This helps keep their woodworking skills and traditions alive, creating new opportunities for generations to come.
EXPLORE MORE FROM THIS ARTISAN PARTNER