The Towel Guide
From lightweight and breathable to extra plush and fluffy, find your perfect towel match.

Loomed in Turkey
The Mara Organic Waffle Towel
Our classic waffle weave towels loomed with a relaxed, textured weave and incredibly soft feel. Designed in earthy hues, they bring the perfect pop of color to any bathroom. 300gsm.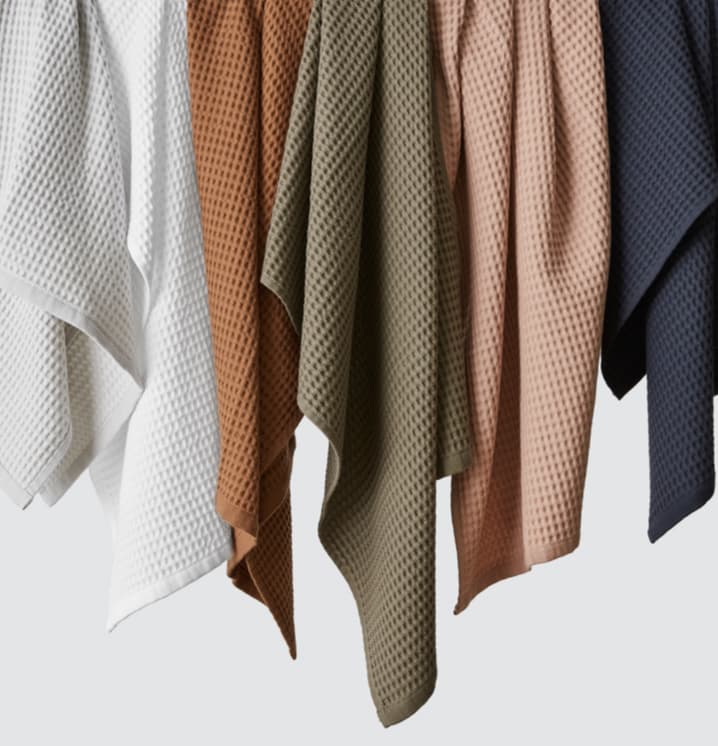 The Classic Waffle Towel
Lightweight and relaxed
100% organic, long-staple cotton
Oeko-Tex® and Global Organic Textile Standard certified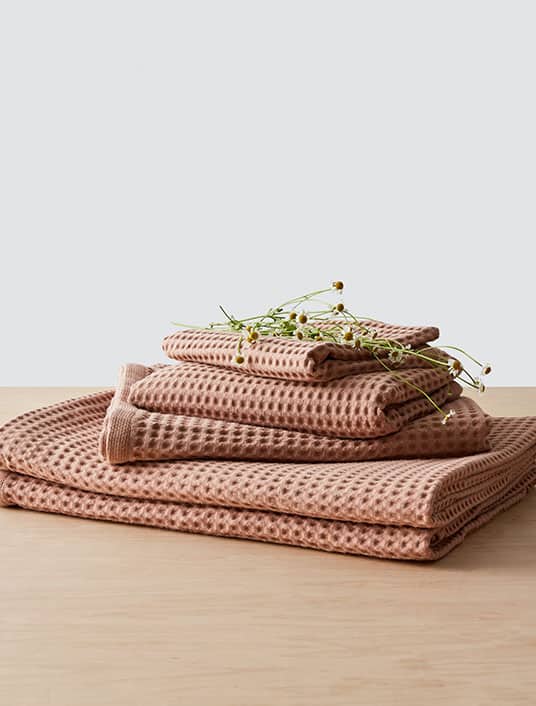 Loomed in Japan
The Imabari Waffle Towel
The most absorbent towels in our collection, loomed with an oversized waffle construction. The best part? What starts off as a pristine waffle weave only becomes softer and more relaxed with each wash. 490gsm.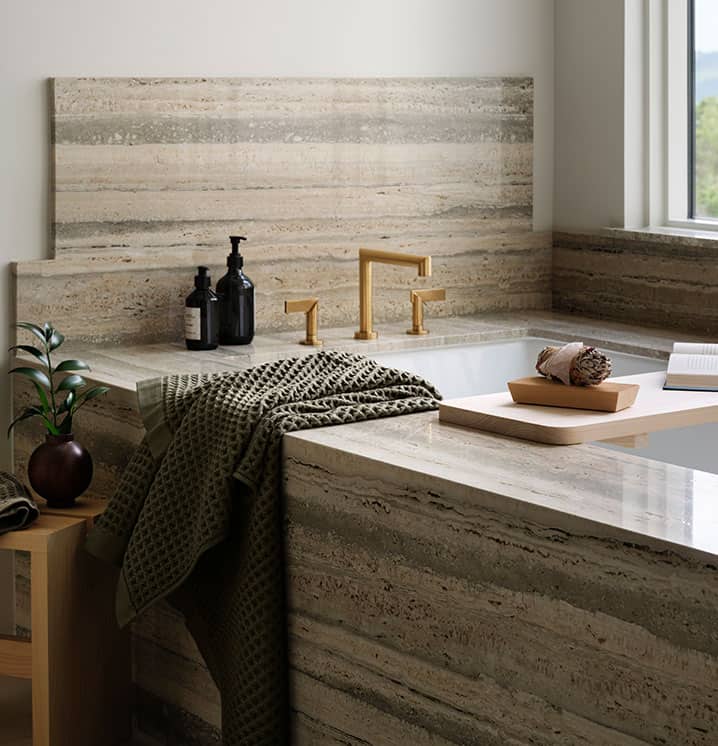 The Luxe Waffle Towel
Absorbent and quick to dry
Long-staple pima cotton
Loomed in Imabari, Japan at a 4th-generation family-run mill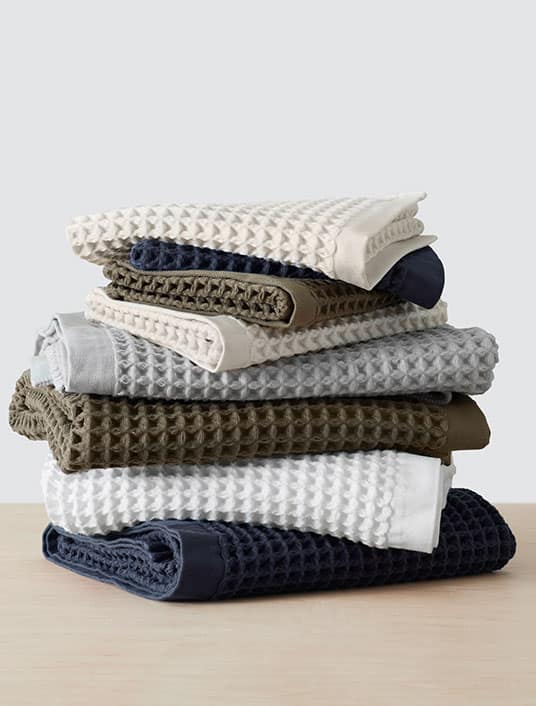 Loomed in Turkey
The Aegean Cotton Towel
Featuring a blend of lightweight waffle and soft terry, this towel is the perfect hybrid. Designed in subtle hues and finished with an eyelash fringe detail, these towels bring just the right amount of style. 380gsm.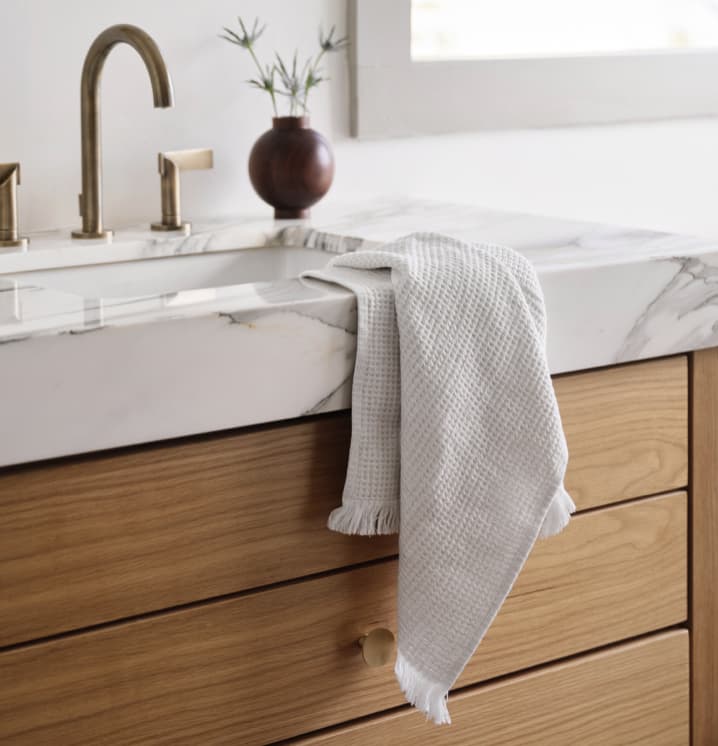 The Best of Both Worlds
Lightweight, waffle exterior, soft terry interior
Blend of long staple cotton and linen
Oeko-Tex® certified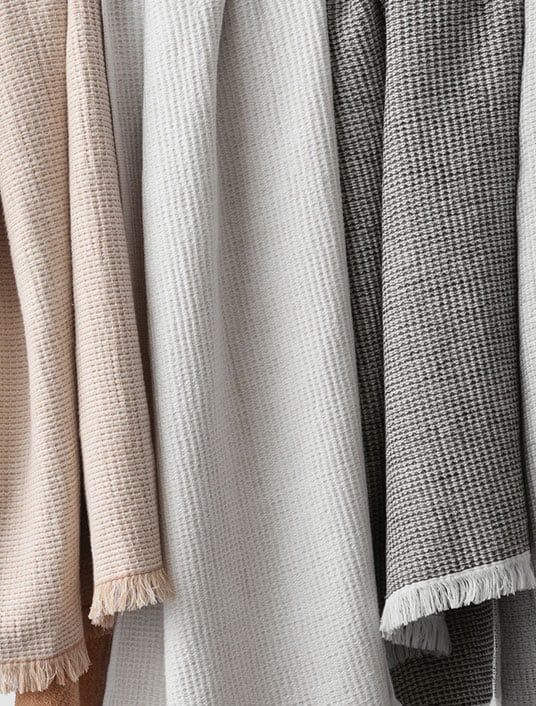 Loomed in Turkey
The Organic Plush Towel
Say hello to the softest, most luxurious towels you'll ever meet. The finest, long-staple cotton is meticulously loomed into a plush pile for extra softness and absorbency. 720gsm.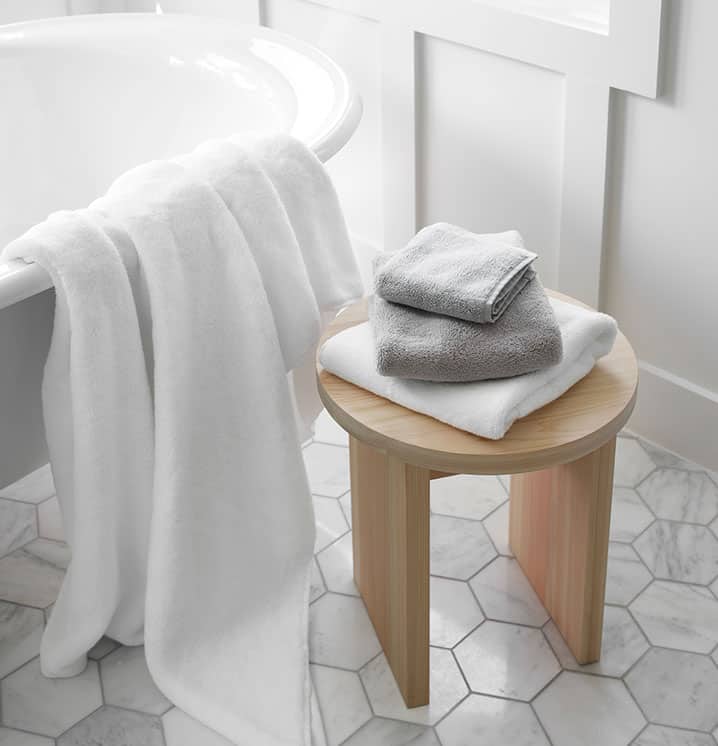 The Softest Towel. Ever.
Plush and extra fluffy
100% organic, long-staple cotton
Oeko-Tex® and Global Organic Textile Standard certified