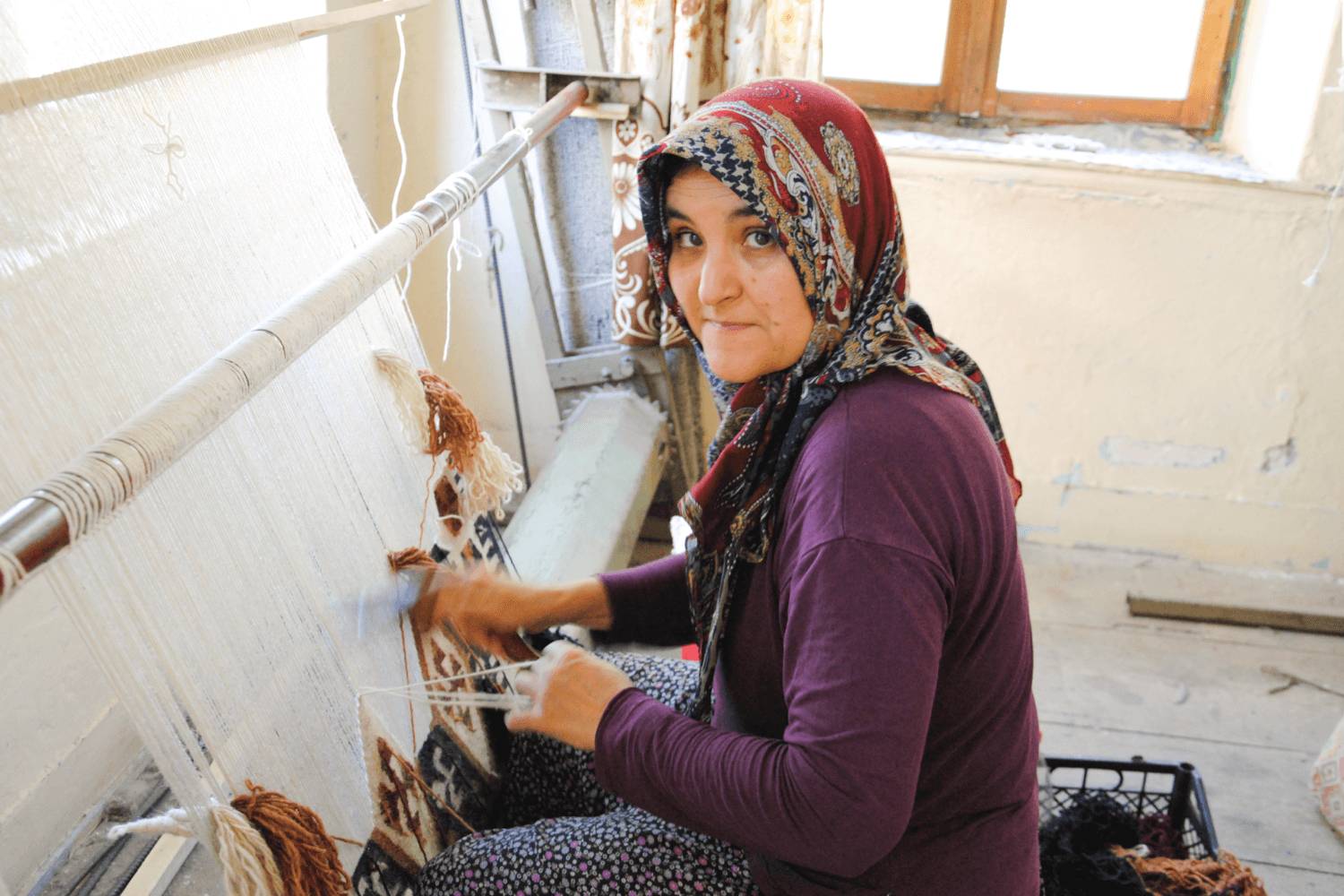 39° 53' 47'' N 32° 51' 43'' E
Weavers of Cappadocia
"Being a painter as well as rug designer, any design idea for a rug I might have is nourished by both mediums, weaving and painting. For me, they are inseparable. Previously, art nourished design but nowadays, design is nourishing art."
- Muhammed, Designer
Turkey is certainly known worldwide for its beautiful rugs – in fact, this craft is practically synonymous with the country itself. Travel to any large or small city, you'll find weavers who are passionate about the weaving techniques that have been passed down from generation to generation for more than 8,000 years. And this group of masters weavers is no exception.


Founded by the son of a family of weavers in a small weaving village in Cappadocia, this cooperative has long been a family affair. Ahmet, the founder, first employed his mother and grandmother to dye, spin, and weave the rugs – but soon found a passion for teaching this artform to new generations.


They have grown from a small family-run operation to a cooperative employing 200 artisan weavers who dedicate themselves to their craft day in and out. They create beautiful, traditional kilim rugs with a modern twist, preserving the craft while also looking ahead. Always looking for ways to bring their country's creations to homes around the world.
EXPLORE MORE FROM THIS ARTISAN PARTNER