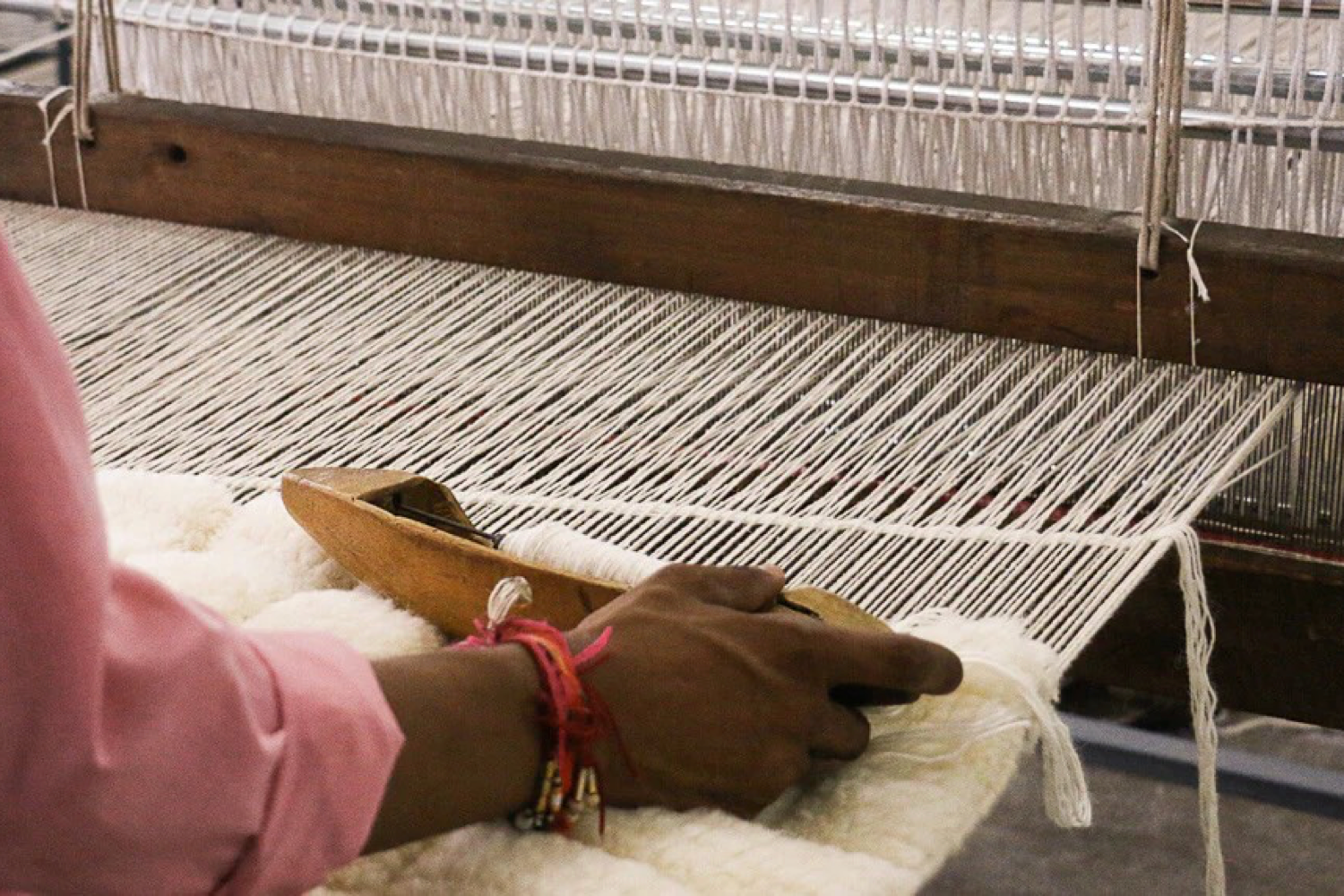 29° 23' 27'' N 76° 57' 48'' E
Weavers Of Haryana
"My father taught me the art of panja weaving. It requires a fair amount of practice and many years to grasp the technique."
- Ram, Master Weaver
Just north of Delhi, in the Indian state of Haryana, lies the city of Panipat, known throughout India as the "City of Weavers." It's here you'll find this group of master weavers who've been honing their craft for decades.


Back in 1939, this family-run cooperative started as a wool-spinning company, supplying spun wool to all of Panipat's rugmakers. After mastering the ins and outs of producing the finest wool, they ventured into weaving – fast-forward to today, and this group is now also known for their meticulous craftsmanship and artistry of their rugs.


As they've grown and evolved over the years, they have worked to maintain a sense of family in their company culture, ensuring their weavers and craftsmen are afforded opportunity and the dignity their craft deserves. They not only provide fair, sustainable wages but also a host of other benefits to the weavers and their families – from educational opportunities for women and children to healthcare and medical camps.
EXPLORE MORE FROM THIS ARTISAN PARTNER