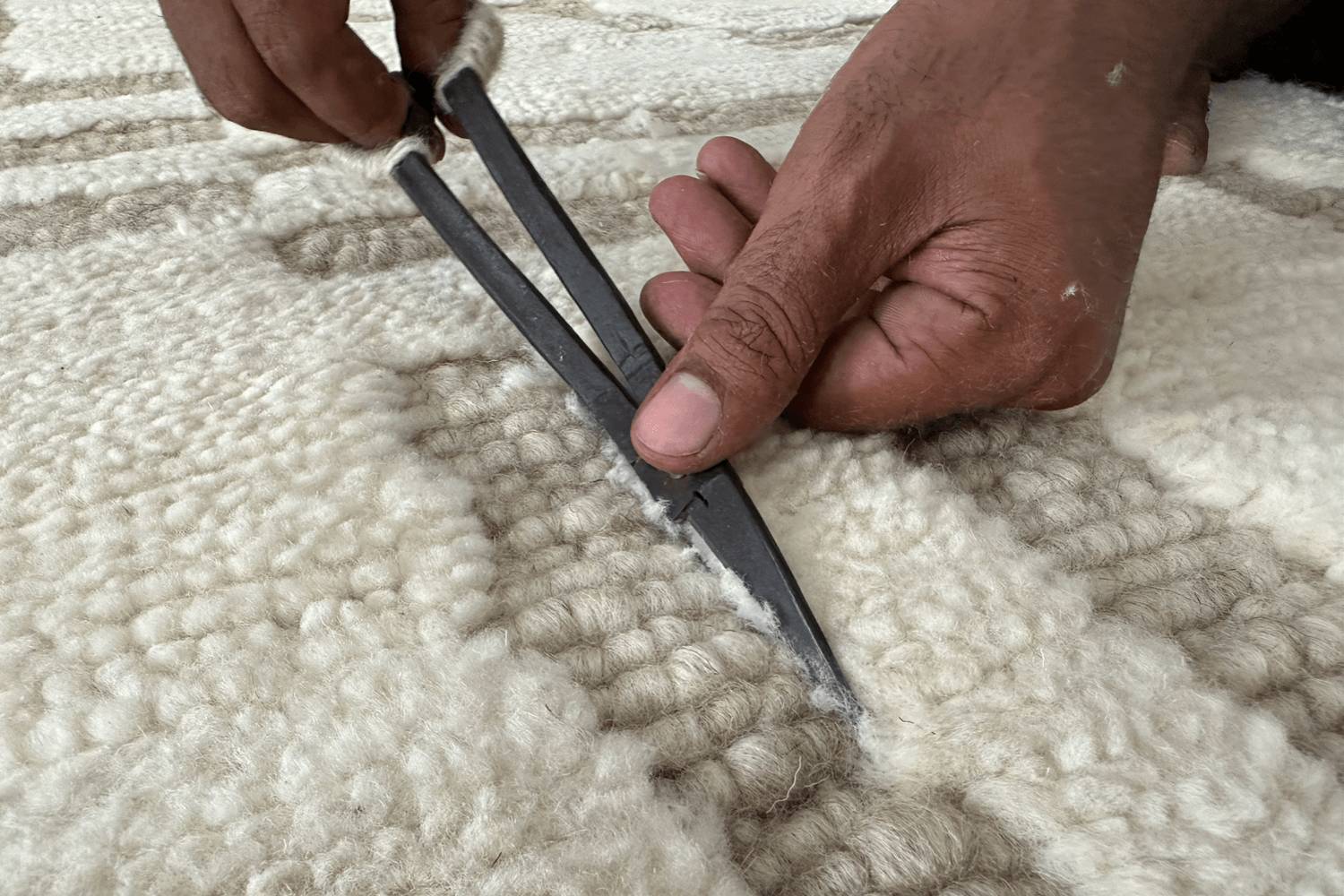 25° 23' 47'' N 82° 34' 11'' E
Weavers of Piyari
"There's no substitute for a talented craftsman." That's why each and every one of our products comes from the hands of people who are passionate for what they do."
- Faisal
In Chedibeer, every rug tells a story. Nestled in the a region known for rug-making in India, the artisans of this incredible workshop have been weaving masterpieces on the loom for over 50 years. Spinning simple sketches into stunning works of art, every piece is a seamless blend of natural materials and fashion-forward design.
One of the many secrets behind the rich textures of these rugs is New Zealand Wool, a material known around the world for its soft, touchable feel. Once it arrives at the workshop, the strands of wool are spun, cleaned, and dyed with a wash of beautiful shades. From there, a pair of scissors, a couple tools, and a few tricks of the trade create the foundation for any modern home.
At the end of the day, it's the passion of skilled artisans who bring every design to life, weaving decades of experience into each piece. More than craftspeople, they are locals who bring their own stories to work with them. The result is a luxurious quality that you can feel beneath your feet. We are proud to play a small part in bringing their art to homes around the world.
EXPLORE MORE FROM THIS ARTISAN PARTNER