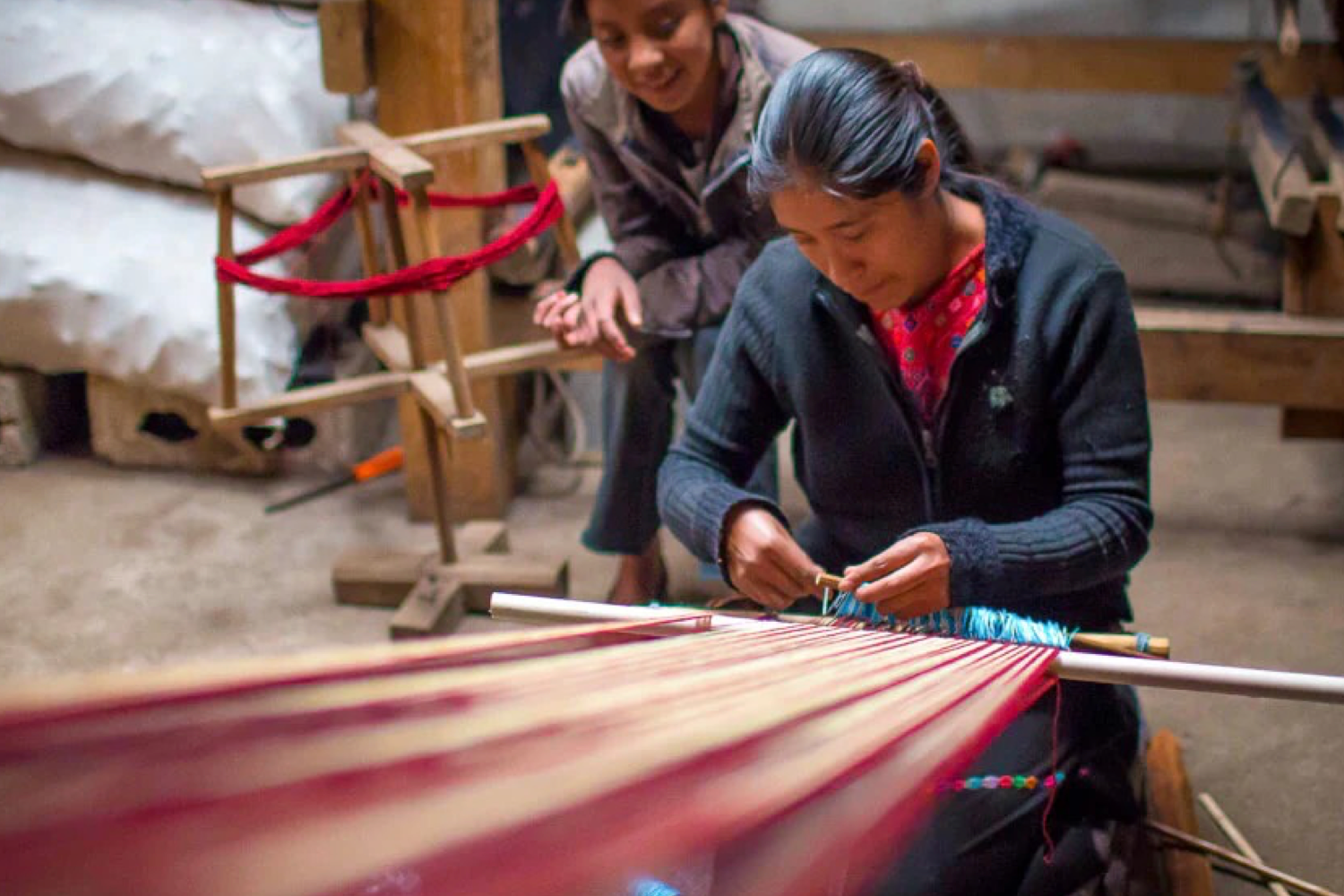 14° 48' 12'' N 91° 21' 49'' W
Women of Pacutama
"Through our textile business, women in our cooperative have gained more self-confidence and the gender roles in our families and communities are changing."
- SANTA, PRESIDENT OF COOPERATIVE
Sometimes, in extraordinary circumstances, beauty is born from tragedy. Such was the case with this weaving cooperative. Founded in 2005 after the devastation Hurricane Stan wrought on the indigenous communities of Pacutama and Chuicutama in Guatemala, what began as a non-profit established to provide emergency supplies and aid turned into something much bigger.


At the request of a group of women from both communities, this weaving cooperative was established as a way to generate income through the communities' traditional textiles. And these textiles are true works of art – centuries-old motifs handwoven using a Mayan backstrap loom, a craft that's traditionally passed down from mother to daughter.

Eight weavers have turned into a group of sixty-five, and in addition to preserving this ancient art of weaving, they also fund social projects in their communities. From food security programs to reforestation, education, and financial literacy workshops, this group has truly done what they set out to do – transform a community and create beauty.
EXPLORE MORE FROM THIS ARTISAN PARTNER