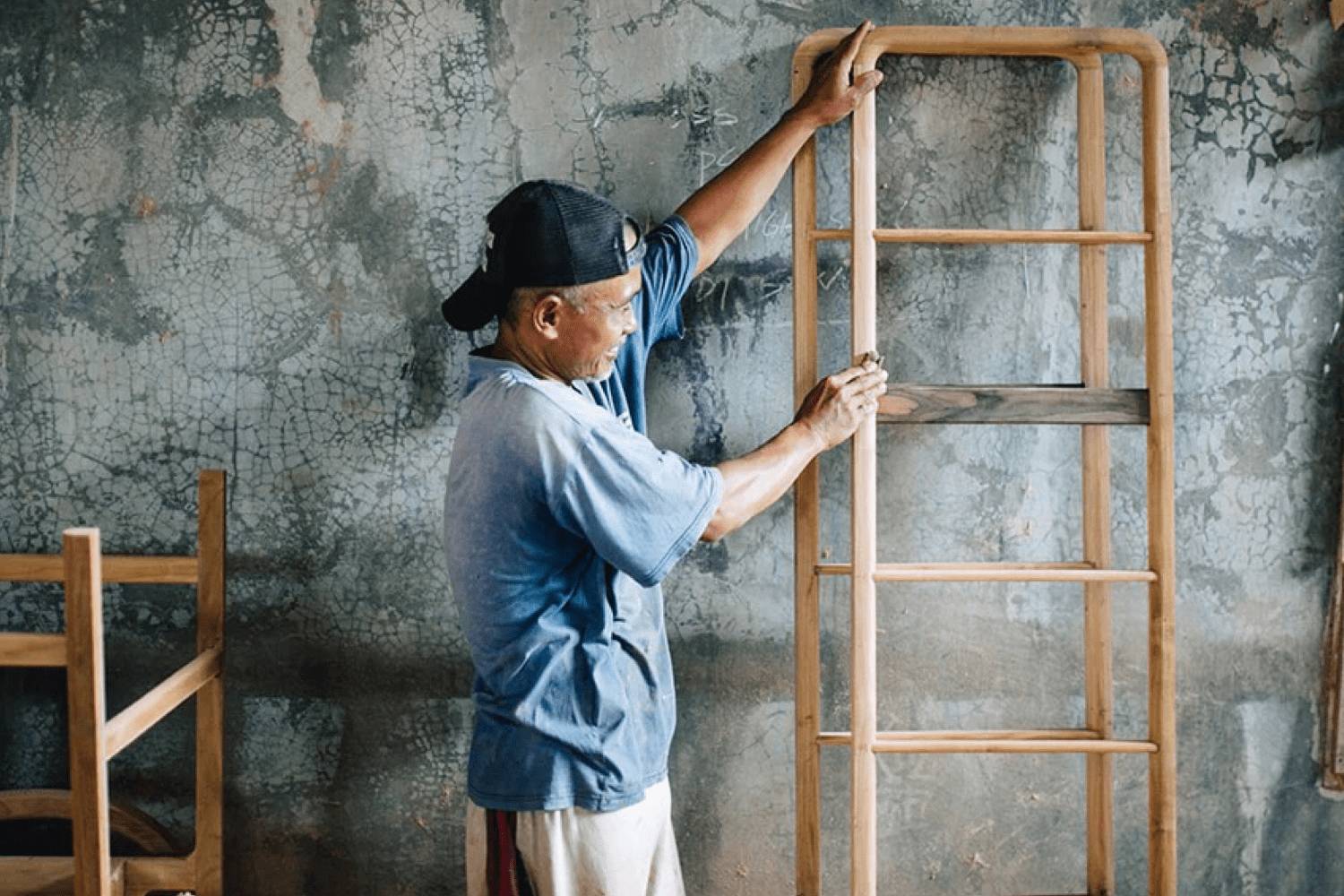 08° 27' 59'' S 123° 00' 06'' E
Woodworkers of Jepara
"My father showed me the value of hard work, of dreaming beyond your circumstances."
- - Hanna, Co-Founder
Between the picturesque sunsets and pristine beaches, you'd think Solor Island would be at the top of every travel guide. Thanks to its remote location (we took 4 planes and 1 boat to get there), we are now some of the few lucky ones who've experienced the beauty of this undiscovered oasis.


On the ferry boat ride over to the island, Hanna told us all about her parents who were from the fishing communities in the area. Her father worked to send Hanna to school in Jakarta, and now she is using her education to give back to these communities. About five years ago, she started working with basket weavers from villages in the area, giving them the opportunity to use their talents to earn a sustainable living.


Fast forward to today, and she now works with over 200 weavers across 17 villages. We got the chance to visit the Wulublolong village and meet some of these talented ladies. Over a cup of avocado juice, sitting under the tall palm trees, we got to know their stories – from how they learned to weave to their favorite foods and pastimes (they've got some top notch singing voices...). Needless to say, we were fast friends.
EXPLORE MORE FROM THIS ARTISAN PARTNER