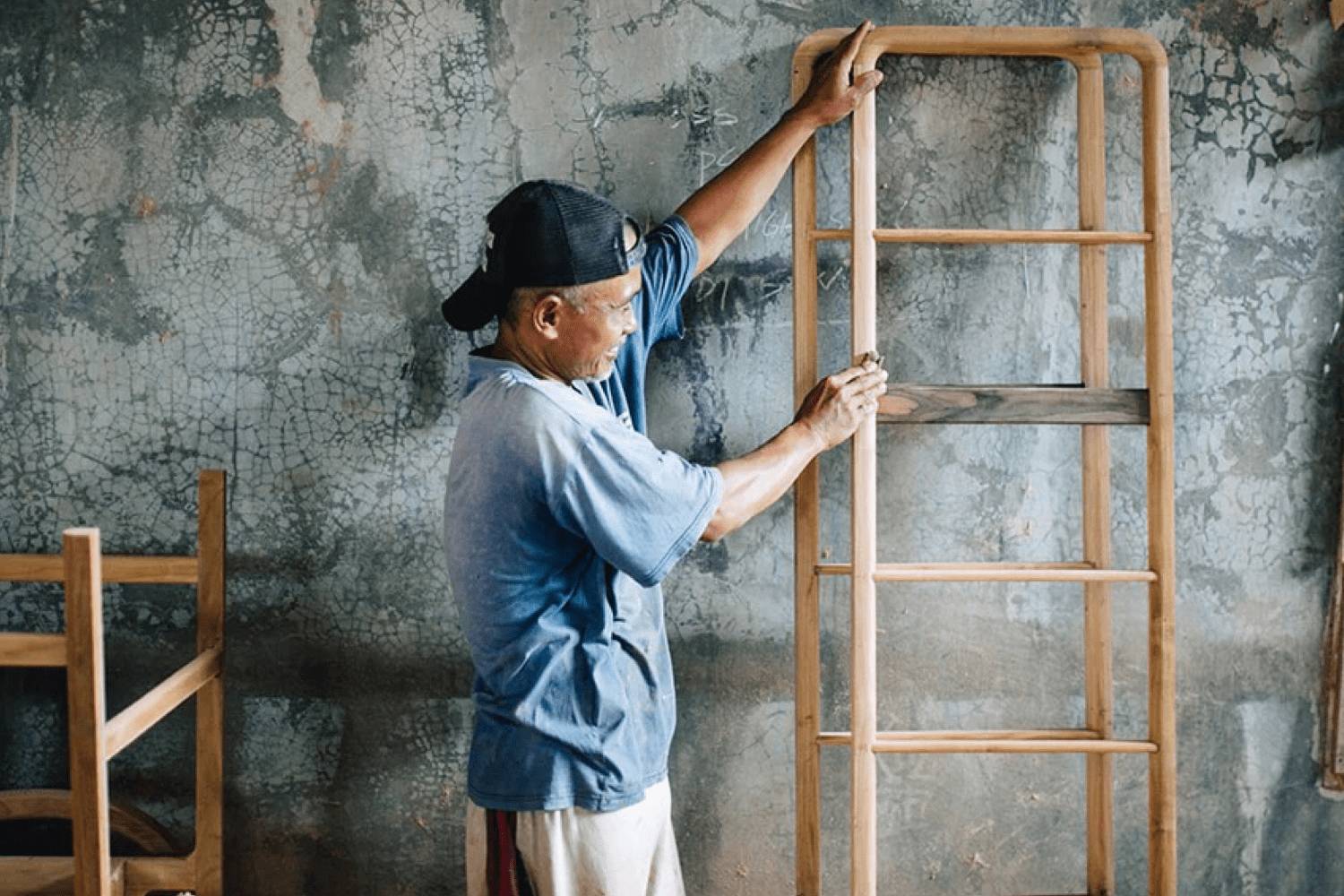 06° 34' 49'' S 110° 40' 44'' E
Woodworkers of Jepara
"I want people to feel like they're bringing home a piece of nature."
- Alvin, Director
Let's start at the beginning, with the group of four founders who banded together to create this wood workshop. With backgrounds in modern architecture and design, they have used their clean, minimal aesthetic to revitalize Indonesia's traditional designs.


A region with incredible depth and diversity of trees, this wood workshop seeks to highlight the natural beauty of the islands' wood varieties, using rosewood and teak from Java and mindi from Bali. They partner with the most skilled of woodworkers who handcraft every detail, opting for traditional hand tools instead of machines. They bring precision to every step, from wood preparation, then assembly and joint fastening, all the way to sanding and finishing.


This workshop is also dedicated to sustainability, working to preserve native forests throughout the islands. They only harvest trees over 20 years of age, and they also plant a new tree for every tree cut down for their production, ensuring these precious resources, and its craft traditions live on.
EXPLORE MORE FROM THIS ARTISAN PARTNER