Home Tour: Emily Ndoja
Home decor guru Emily Ndoja gives us an inside look at her Georgian style Columbus, Ohio home.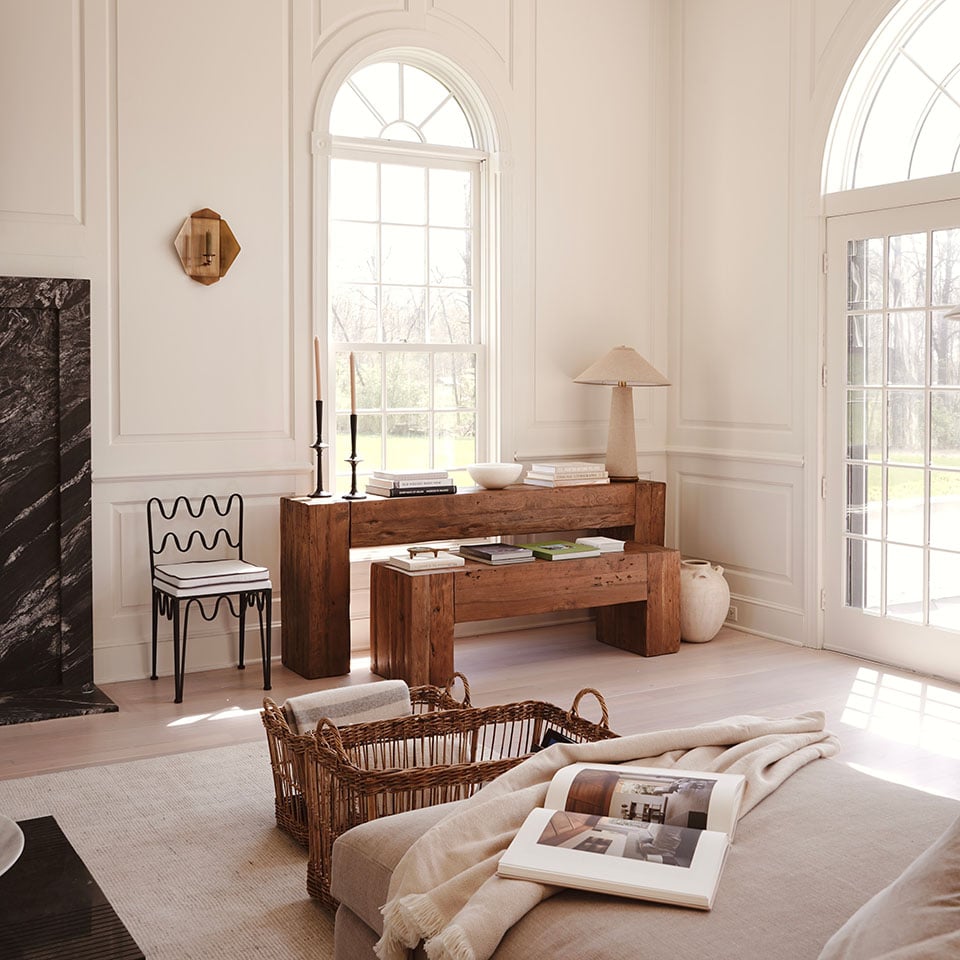 Q: Tell us about yourself
"I am a content creator and have always loved all things design. I went to school for fashion design and worked in the fashion industry for many years before switching focus to interiors."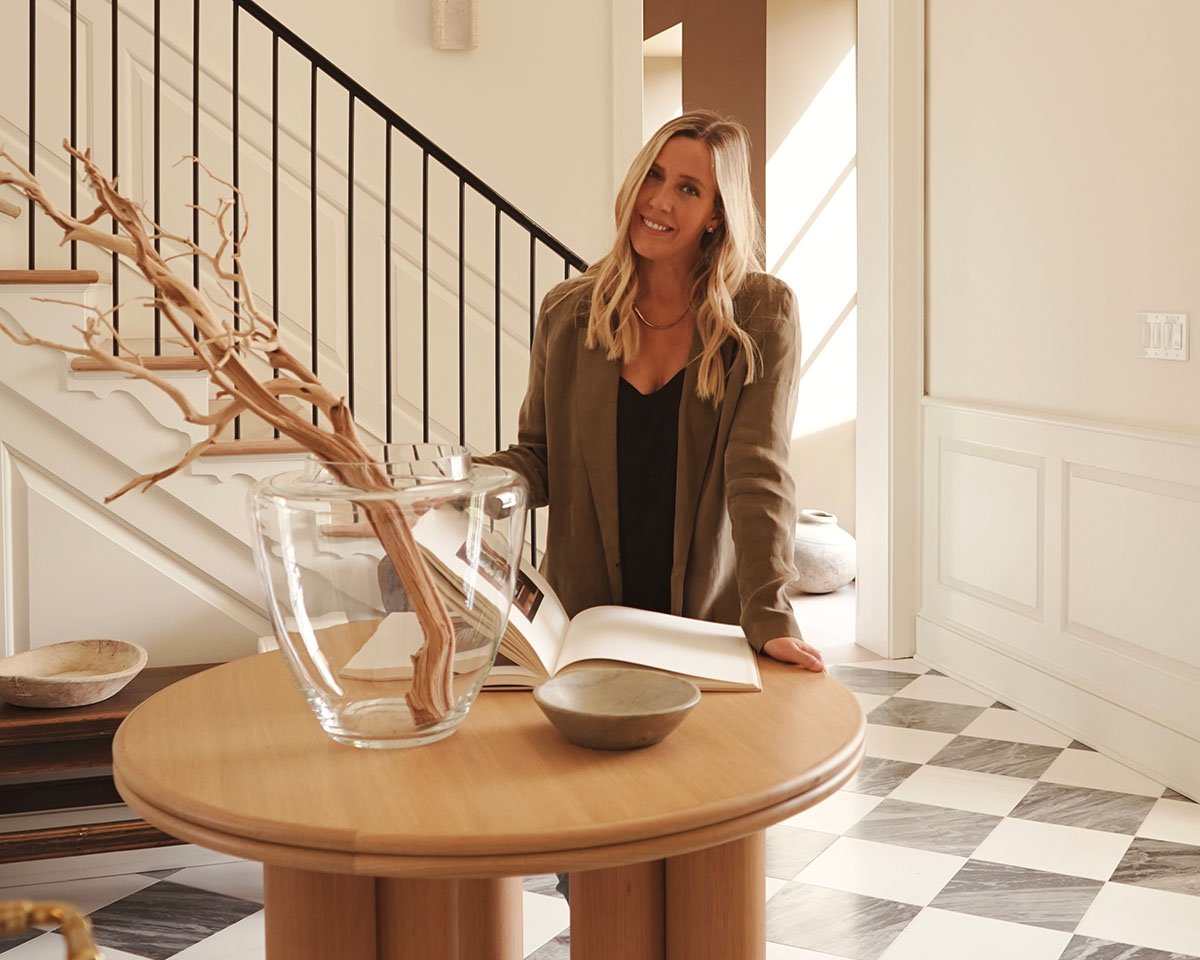 "I live in Columbus, Ohio with my husband and our three kids. For the past few years my husband and I have been renovating our Georgian style home."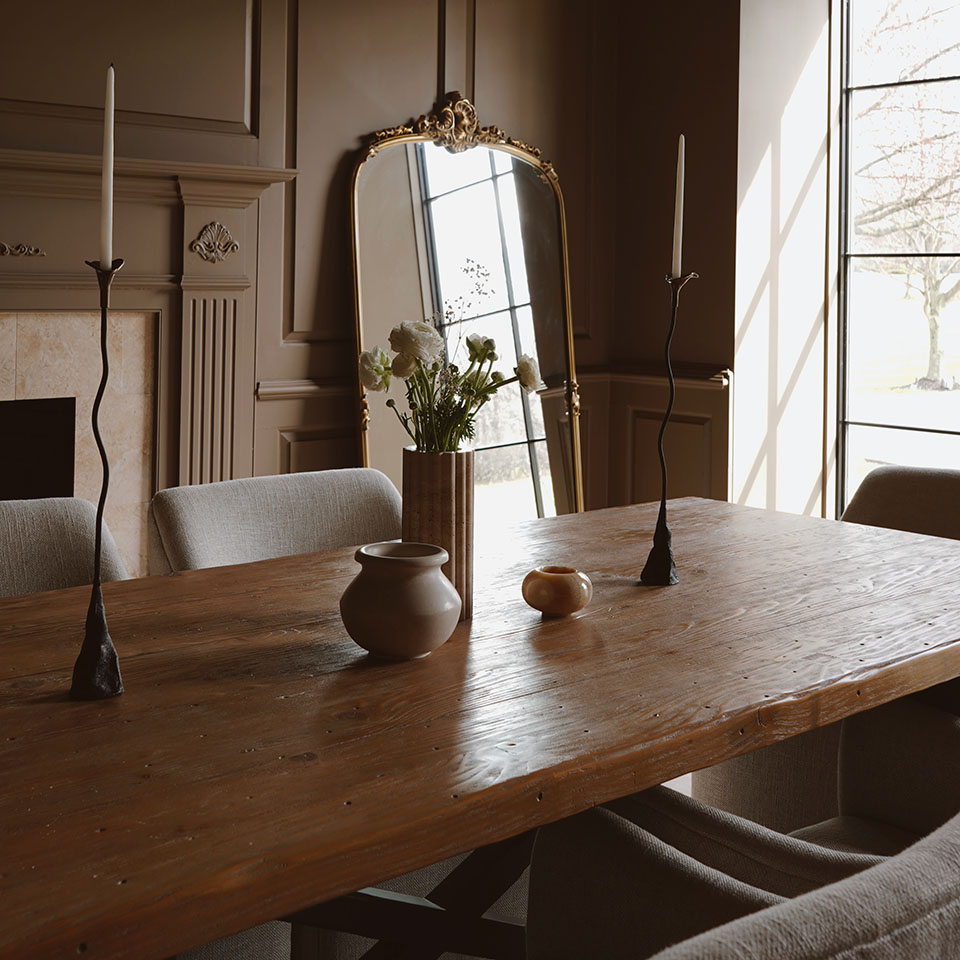 "The original design and finishings were very much not our aesthetic, but we've transformed it into a place that functions for our kids and lifestyle while remaining true to our (ok, my) style."
Shop Emily's Favorites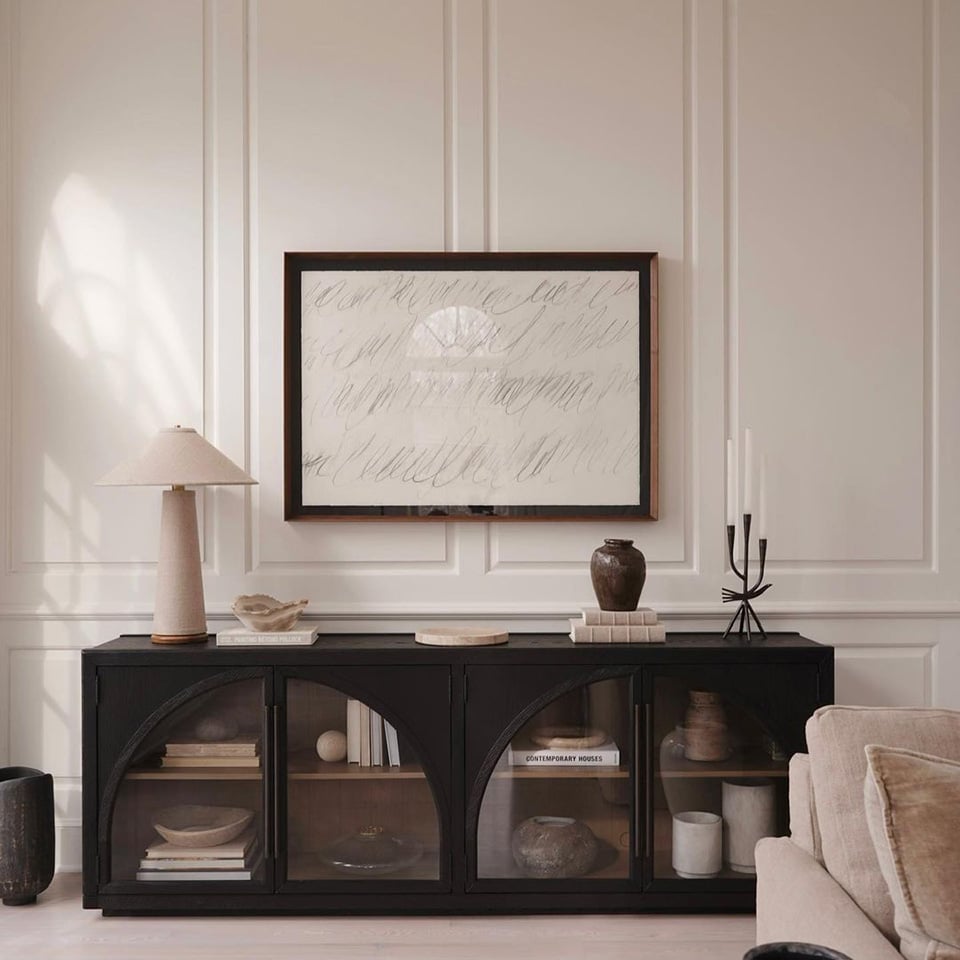 Q: How and when did your love for design begin?
"This is a little bit embarrassing, but I loved the show Trading Spaces when I was younger, so my first transformation was my childhood bedroom. I wanted my walls to be ombré and requested paper trials from the painter for approval before he started. From then, I knew I wanted to be doing something creative."
Q: How would you describe your style?
"Organic modern with a twist. I love to incorporate nature through stone and wood. I love neutral colors but always try to add warmth with earthy tones. I always have to add a quirky or fun element that sparks joy like something vintage, or a wavy/scalloped piece…and texture, always!"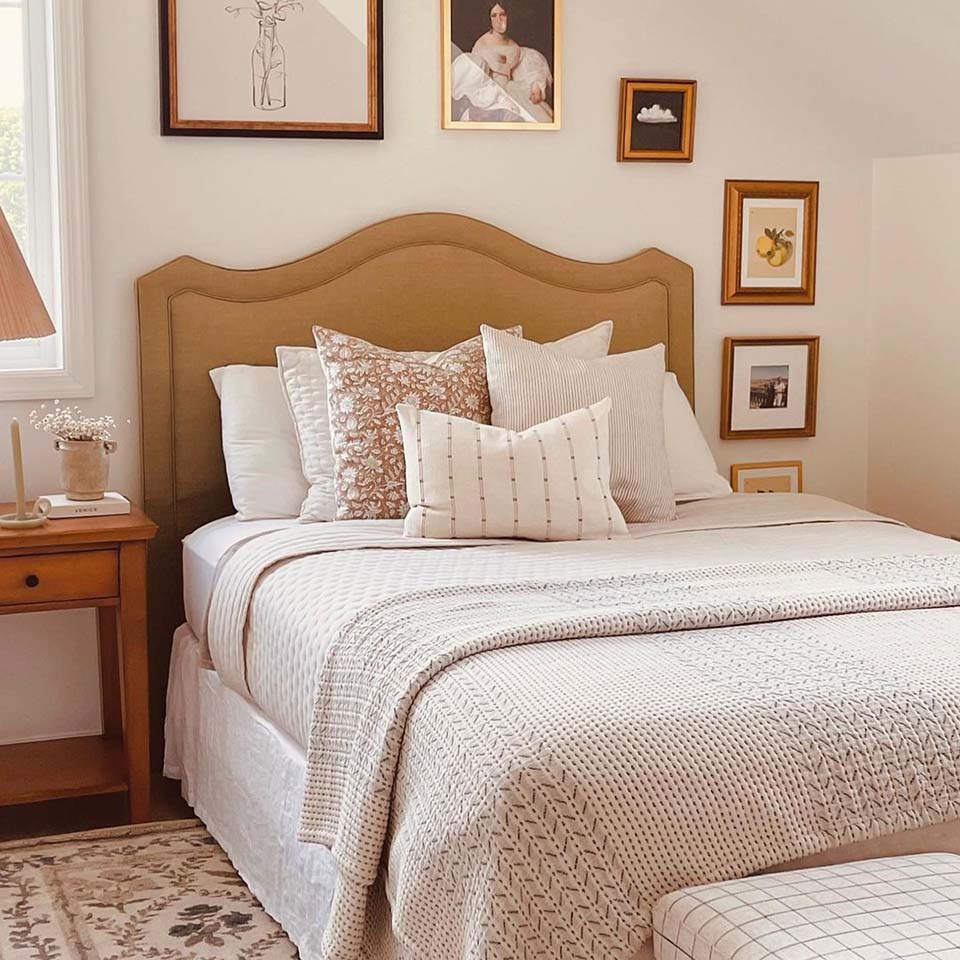 Q: Tell us the story of your home
"Our home was built in the mid 90's and was built to resemble true colonial lifestyle—most of the rooms didn't have power/lighting in the ceiling! We wanted to make it more modern while remaining somewhat true to the traditional Georgian style."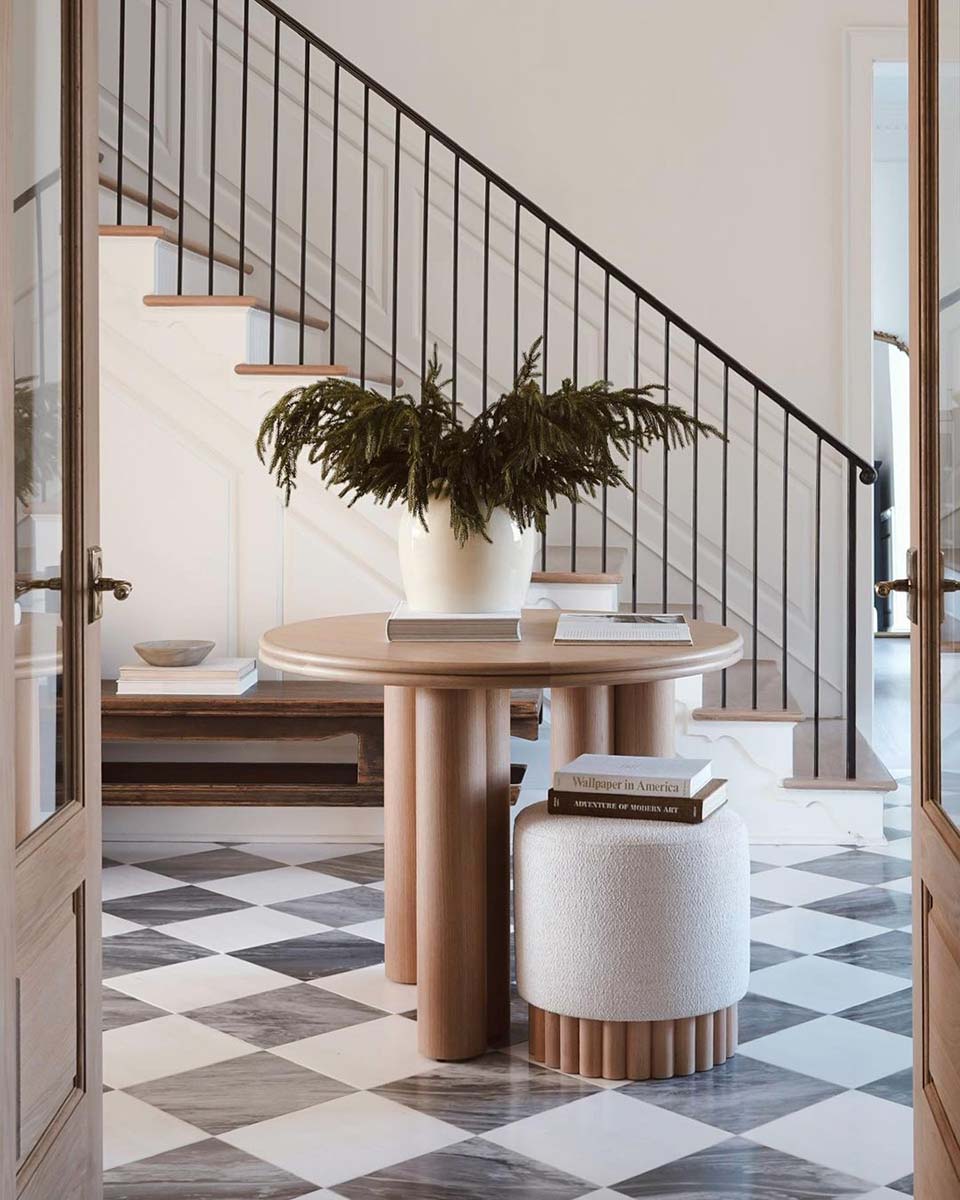 Q: What are 5 things in your home you can't live without?
"A lounge-worthy sofa, great coffee table books, vintage elements, cozy throw blankets, and great bedding!"
Q: What's a design trend that will never go out of style?
"Marble! But I also think if you love something, it's never out of style!"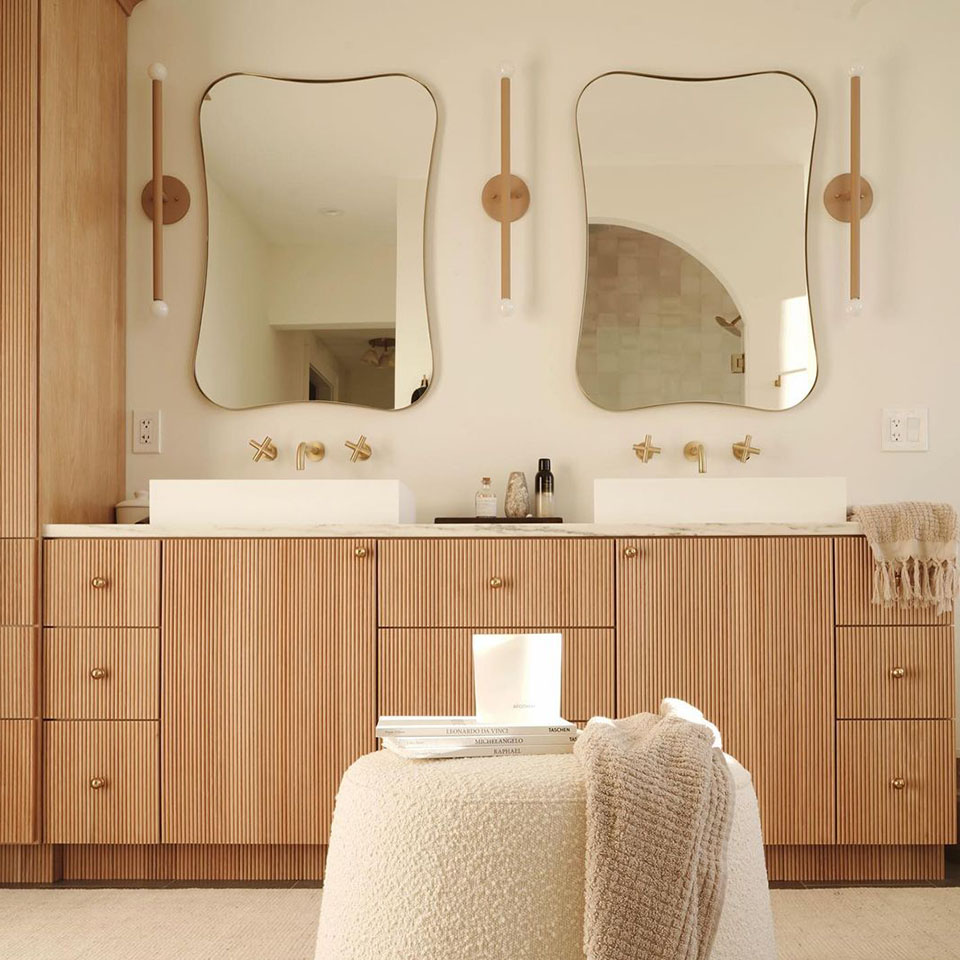 Q: What's your creative process like when designing?
"I always start with one or two pieces of furniture or art that inspires me, and build from there. I rarely make design boards or plan ahead because I always need room to change my mind and deviate."