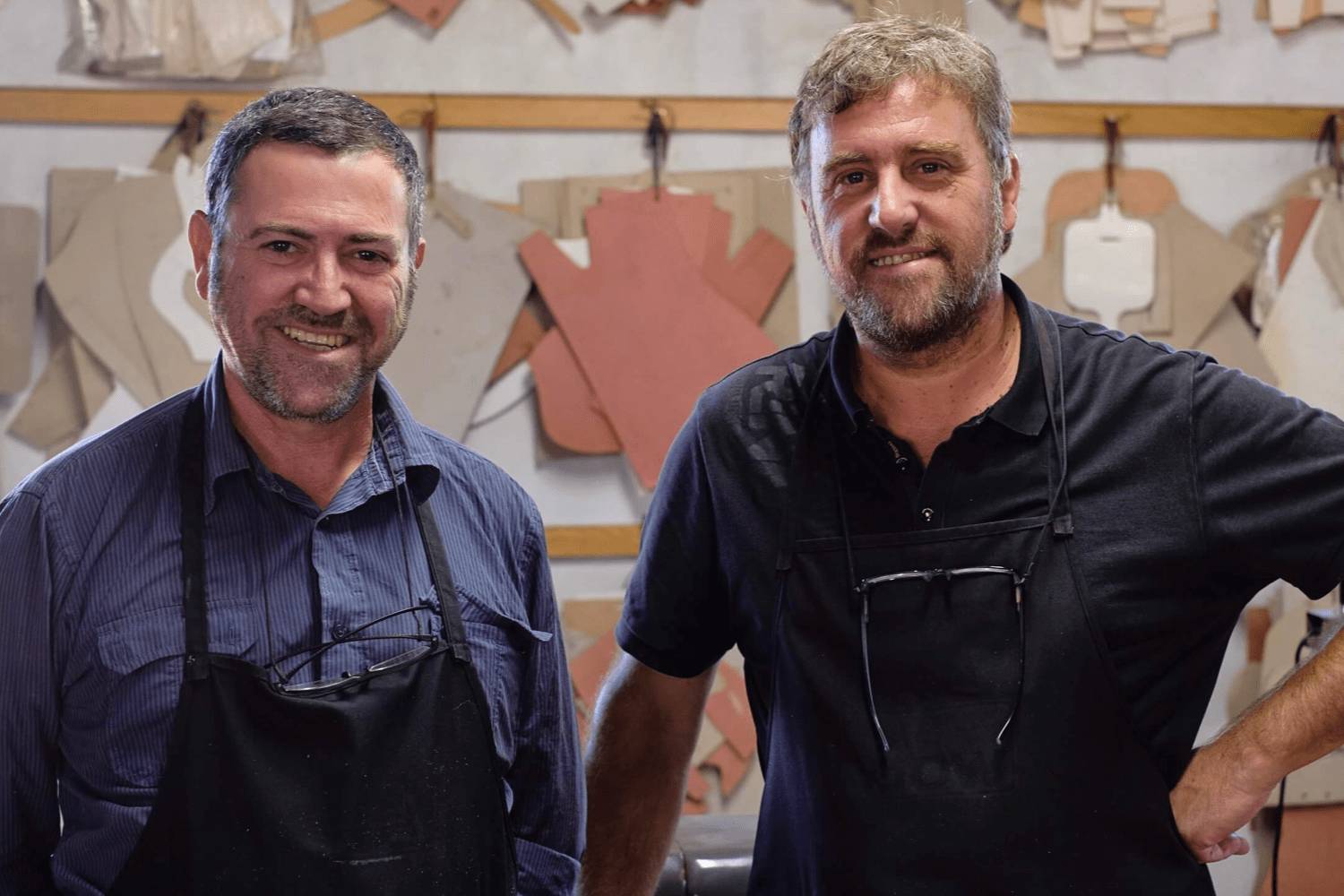 13° 25' 53'' N 06° 14' 53'' W
Alcanena Leather Workshop
"We are a family who've worked in tanning for several generations."
- Luis & Pedro, Master Craftsmen
Stretching along the banks of the Niger River, you'll find the quiet fishing village of Segou. We drove in at sunrise, welcomed by the morning light bouncing off the red clay huts and bright green trees, to visit Boubacar's award-winning (and absolutely stunning) workshop.


A former middle school art teacher, Boubacar now spends his days training young men in Mali's ancient art of Bogolan mud cloth. Started as a way to address youth unemployment, Boubacar has spent the last thirteen years teaching the ins and outs of this complicated process.


Not only does the craft require skill to dye, dry, paint, wash, and dry (again), but more importantly, the artisans need an in-depth knowledge of the local environment and its resources. From the dye reactions of native n'gallama tree leaves to the fermentation process of mud, every detail must be just right to create this studio's completely natural products.


Needless to say, we are incredibly proud to partner with such a visionary social innovator and his workshop. Together, we are working to keep the beauty of West African craft alive.
EXPLORE MORE FROM THIS ARTISAN PARTNER