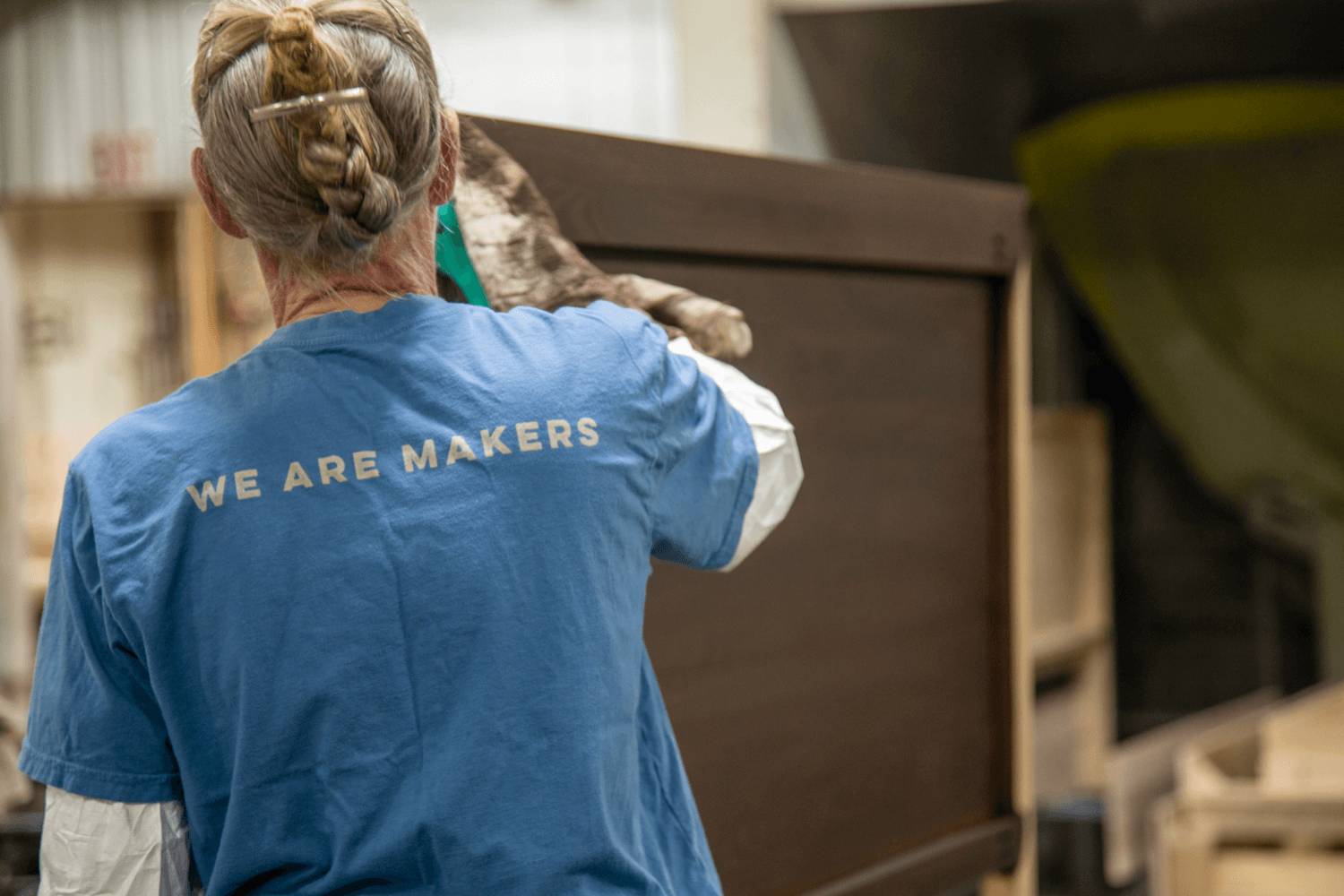 39° 34' 53'' N 78° 15' 49'' W
Gat Creek Furniture Workshop
"I like to say, 'The best furniture comes from the best wood,' and we get the most beautiful wood which grows all around us in the Appalachian Forest. We care equally about the product we make and the process in which we make it."
- Gat, Founder
For the artisans of this studio, the Appalachian Forest was the ultimate playground growing up. Many of them would spend hours, even entire days, running through the towering hardwood trees or swimming in a nearby stream. Today, they practice their craft in harmony with the forest, creating sustainable furniture that highlights the natural beauty and textures of their materials.
Here, community and craft go hand in hand. You'll find artisans of all ages on the factory floor, turning panels of walnut and ash into a strong frame. Over several days or weeks, each piece is built, buffed, and treated with a beautiful top coat to make it truly shine. Every piece is artisans who are incredibly proud of their work.
This is not a story of ecological destruction. In fact, there are more trees in the Appalachian Forest today than there were a century ago. This is a story of people who care for their community, for their craft, and for the small details that create modern heirlooms.
EXPLORE MORE FROM THIS ARTISAN PARTNER