CALIFORNIA CASUAL MEETS MODERN FARMHOUSE
Interior designer Erin Fetherston transformed an 1890's Napa Valley farmhouse into an organic modern oasis.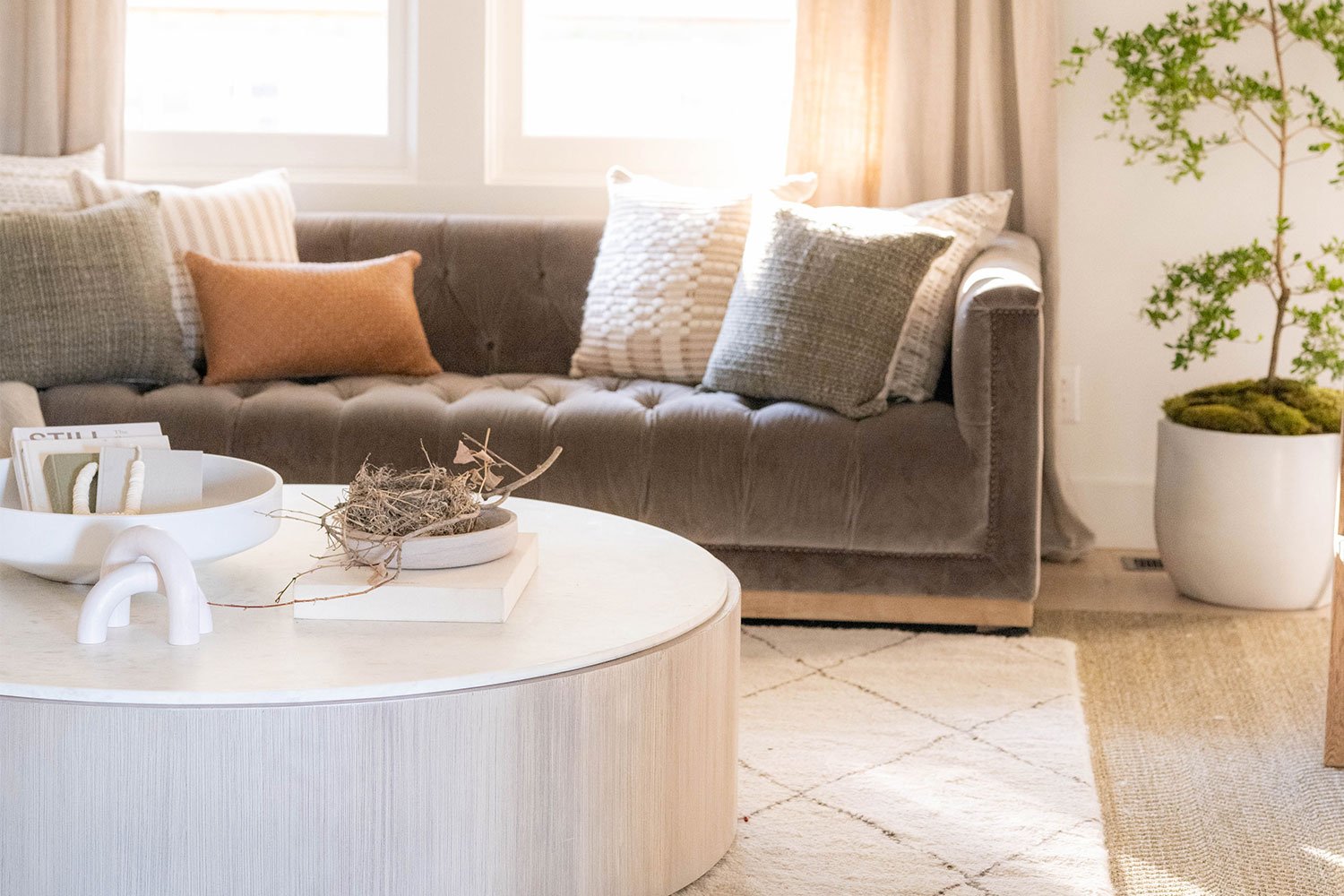 Q: Tell us about yourself.
I'm an all-around creative. I started my design career in fashion, launching my namesake womenswear line in 2005 while living abroad in Paris. I moved to NYC where I spent a decade building my fashion label, showing in NYC fashion week, and in 2018 I made my foray into interior design. I now live in Los Angeles, and I'm the mama of three little boys.
Shop Tabletop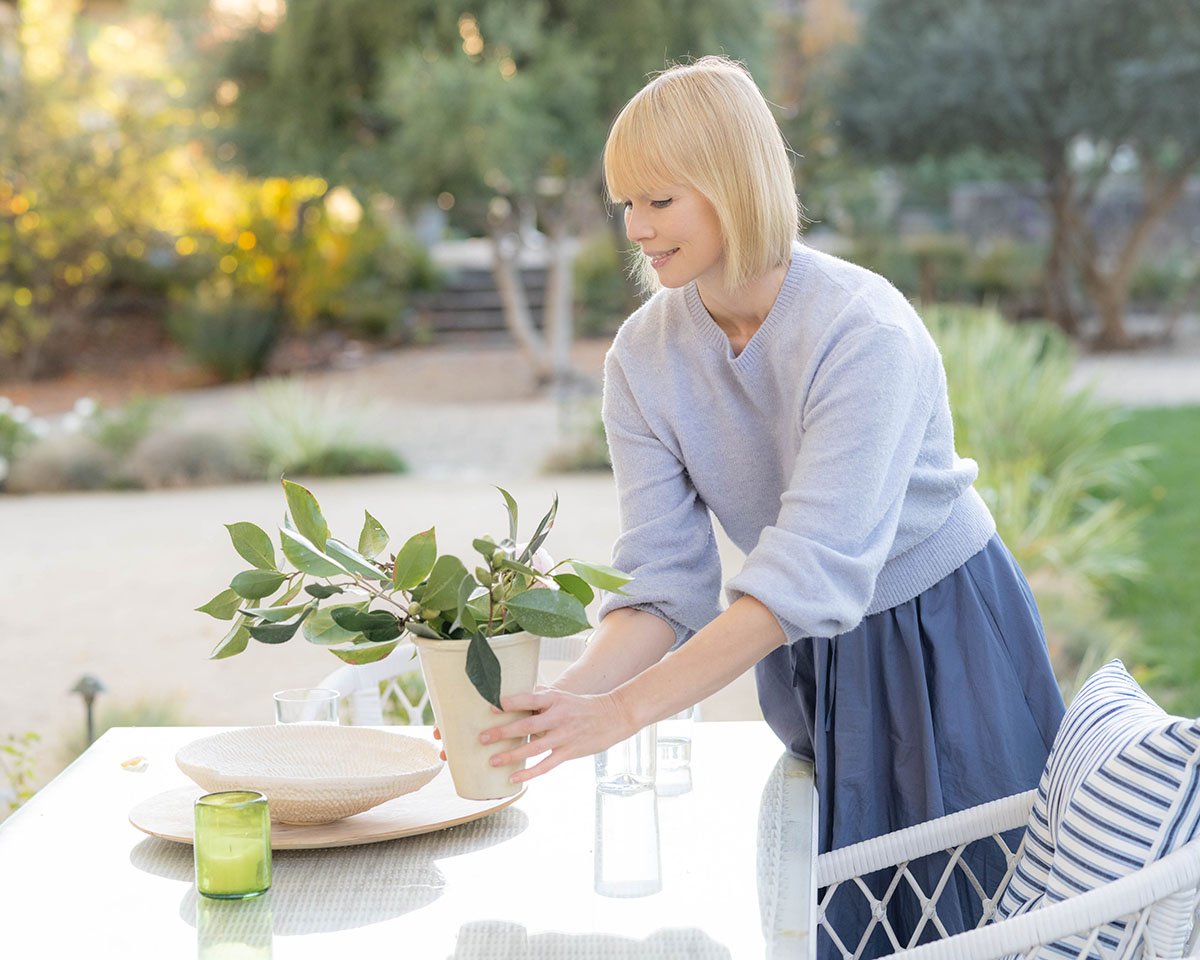 Q: Tell us about the Hoopes Vineyard Project. What was your inspiration for the space?
The house is an 1890's farmhouse reimagined in an organic modern ethos that draws from the home's sublime surroundings in the Napa Valley. I wanted to honor the history and charm of the house, while modernizing the flow of the space.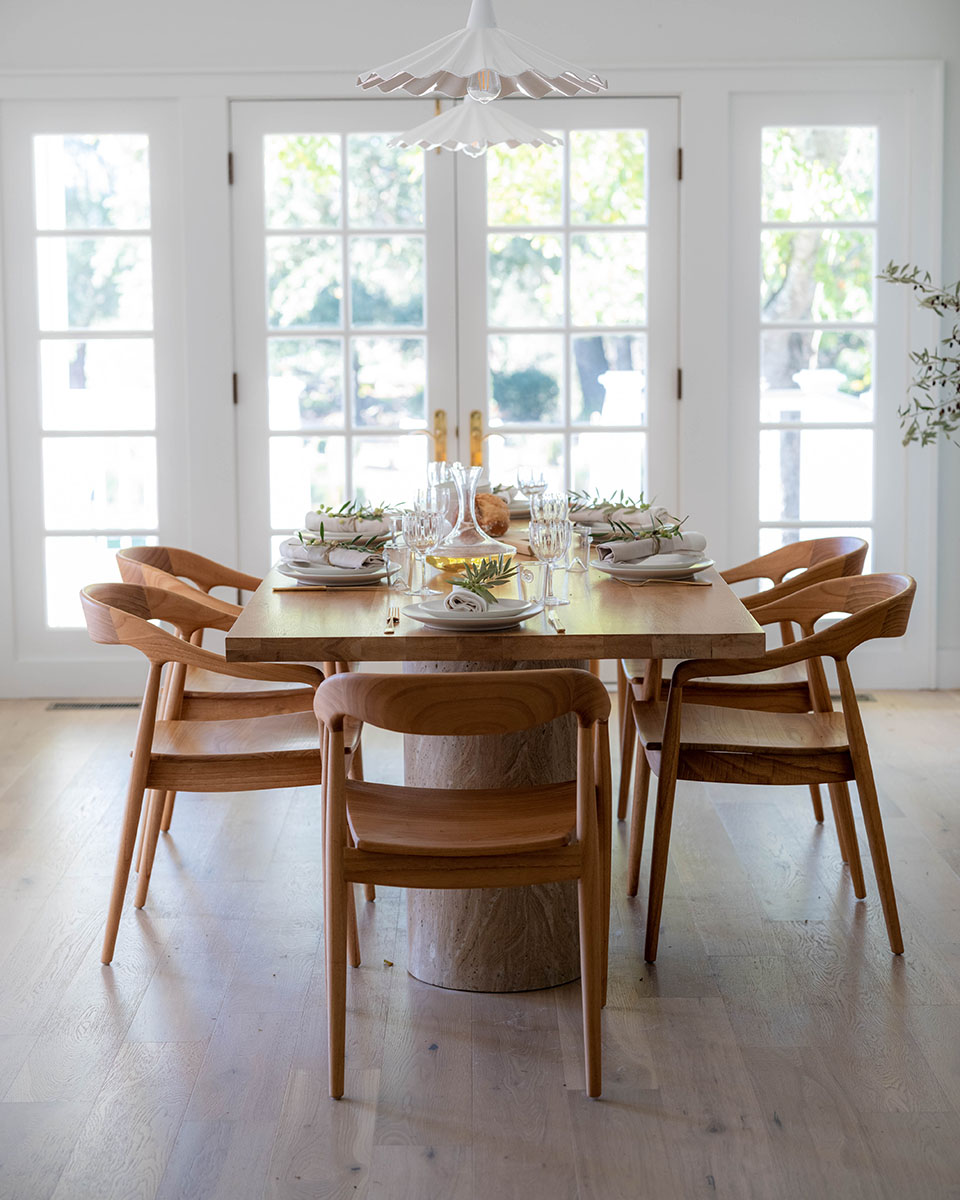 From handcrafted cane furniture to artful accents, Erin's rounded up a few of her favorite designs.
Shop Erin's Favorites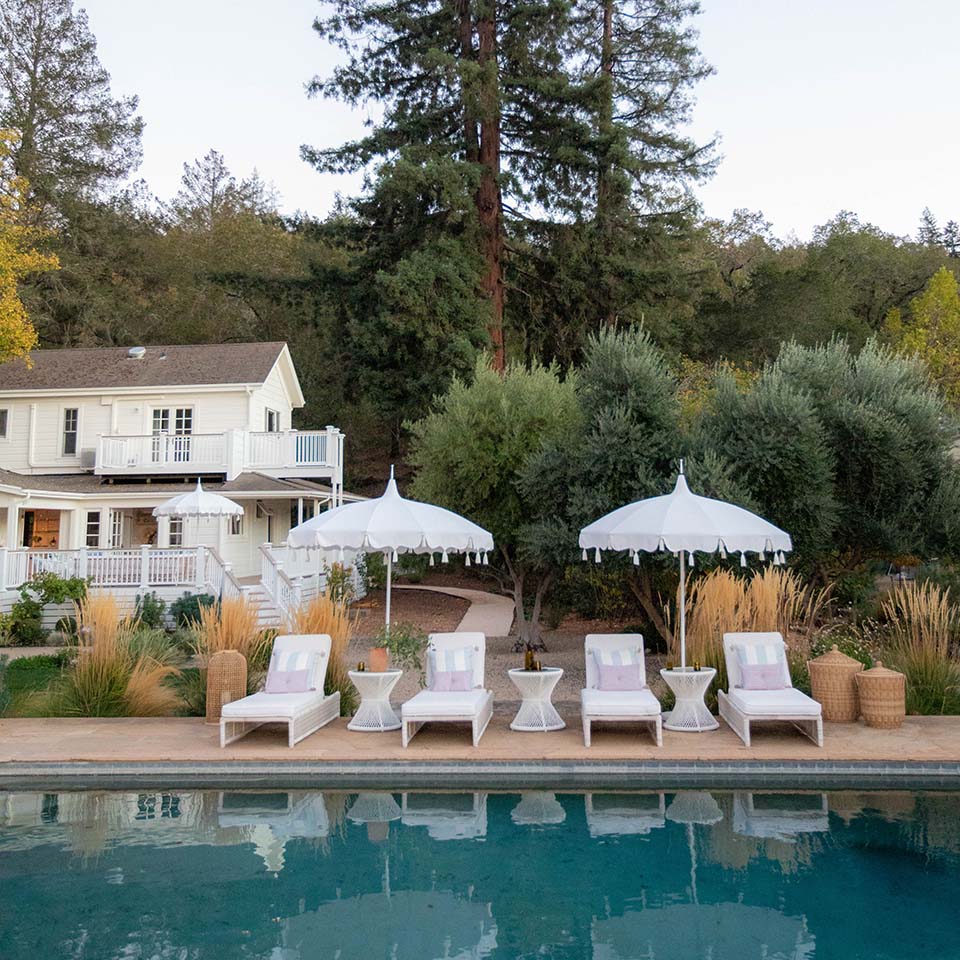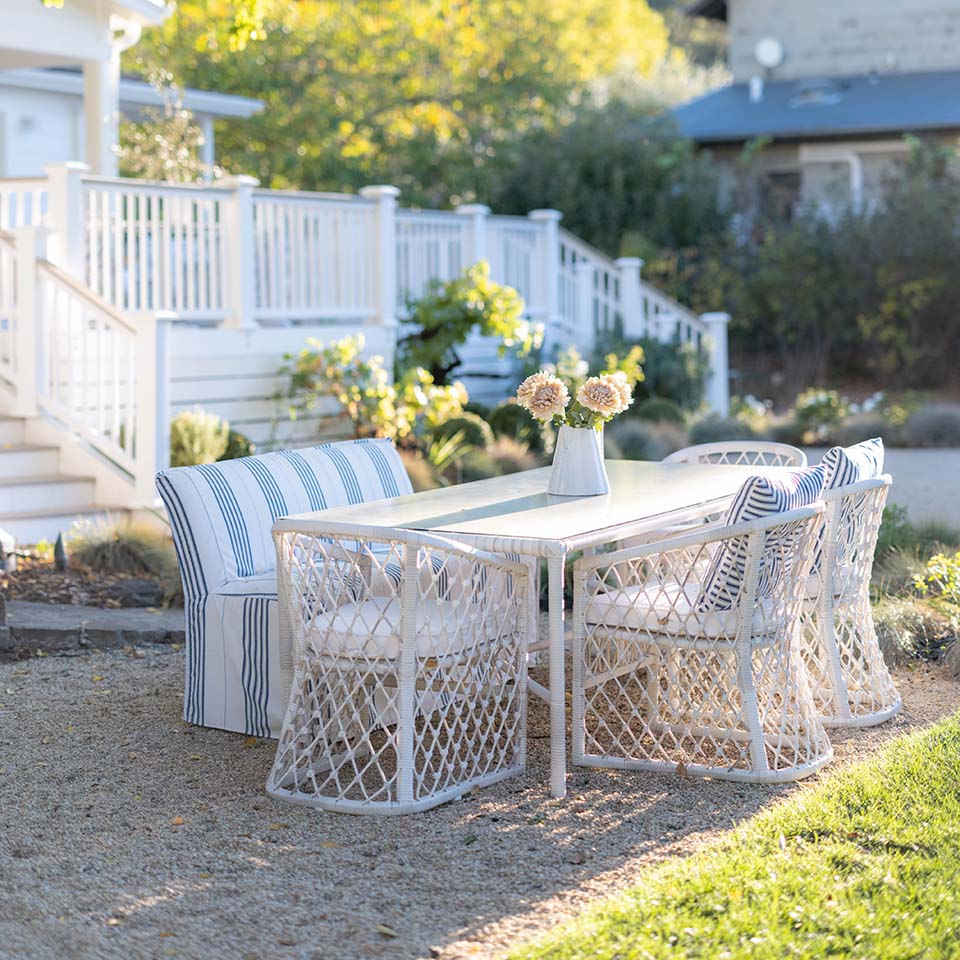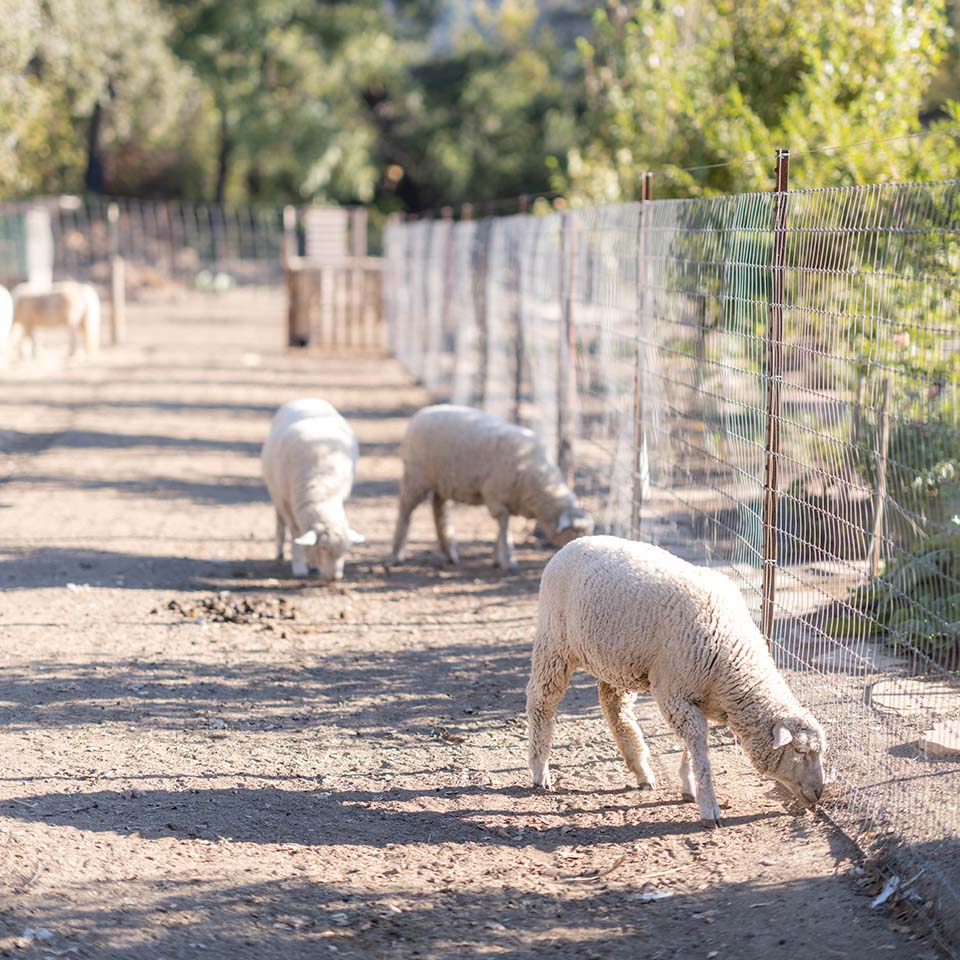 Q: What was the design process like?
I always start with the floorplan, and then come up with a furniture layout. Then, I work through surfaces, finishes, color and texture to define the visual language of the project.
Shop Accents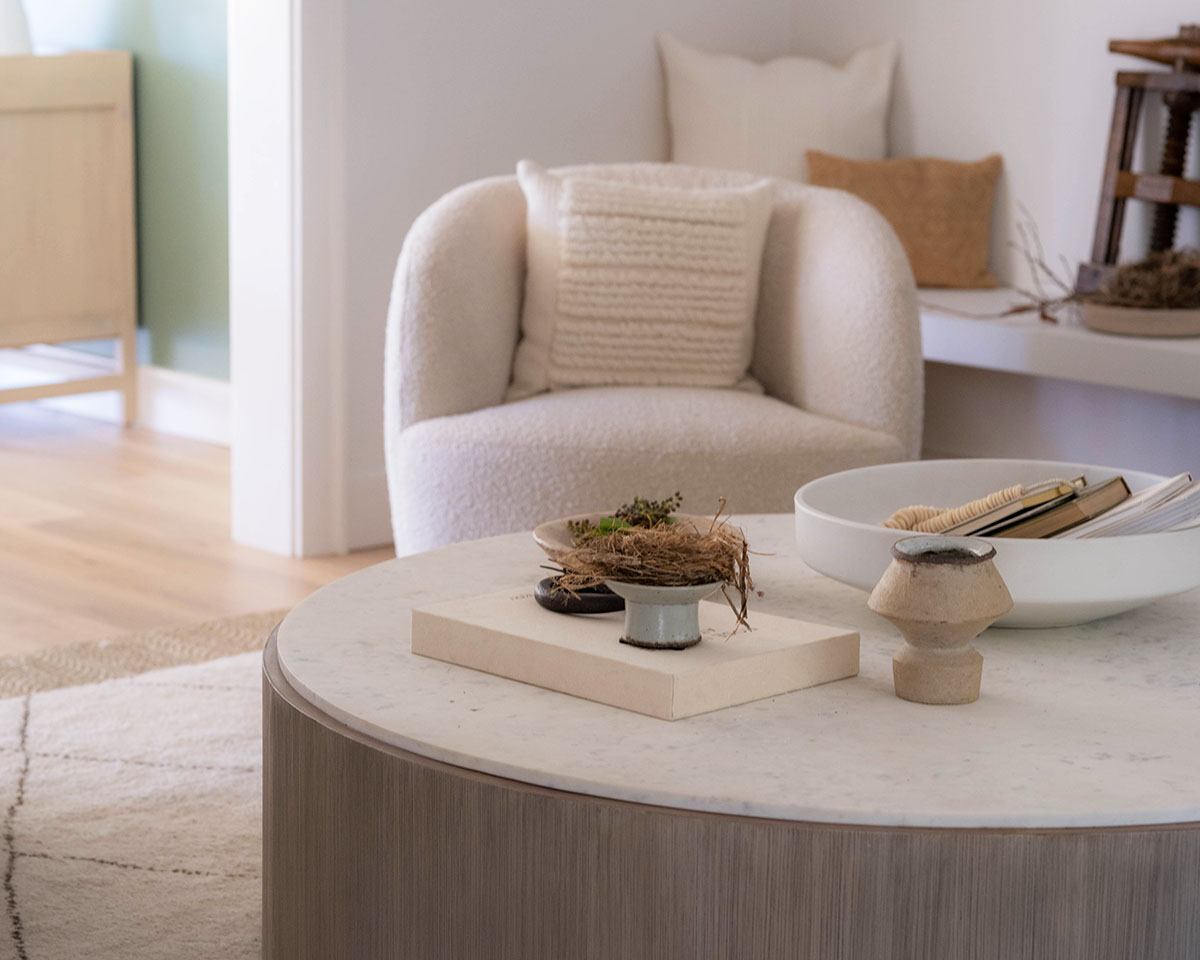 Q: What was your favorite part of the project?
I love the color palette of this project, which was inspired by the surrounding gardens and wildflowers found on the property. Blushy shades of tumbleweed, lavender, sage, and terracotta layered on top of neutrals give the overall design a nice feminine feeling.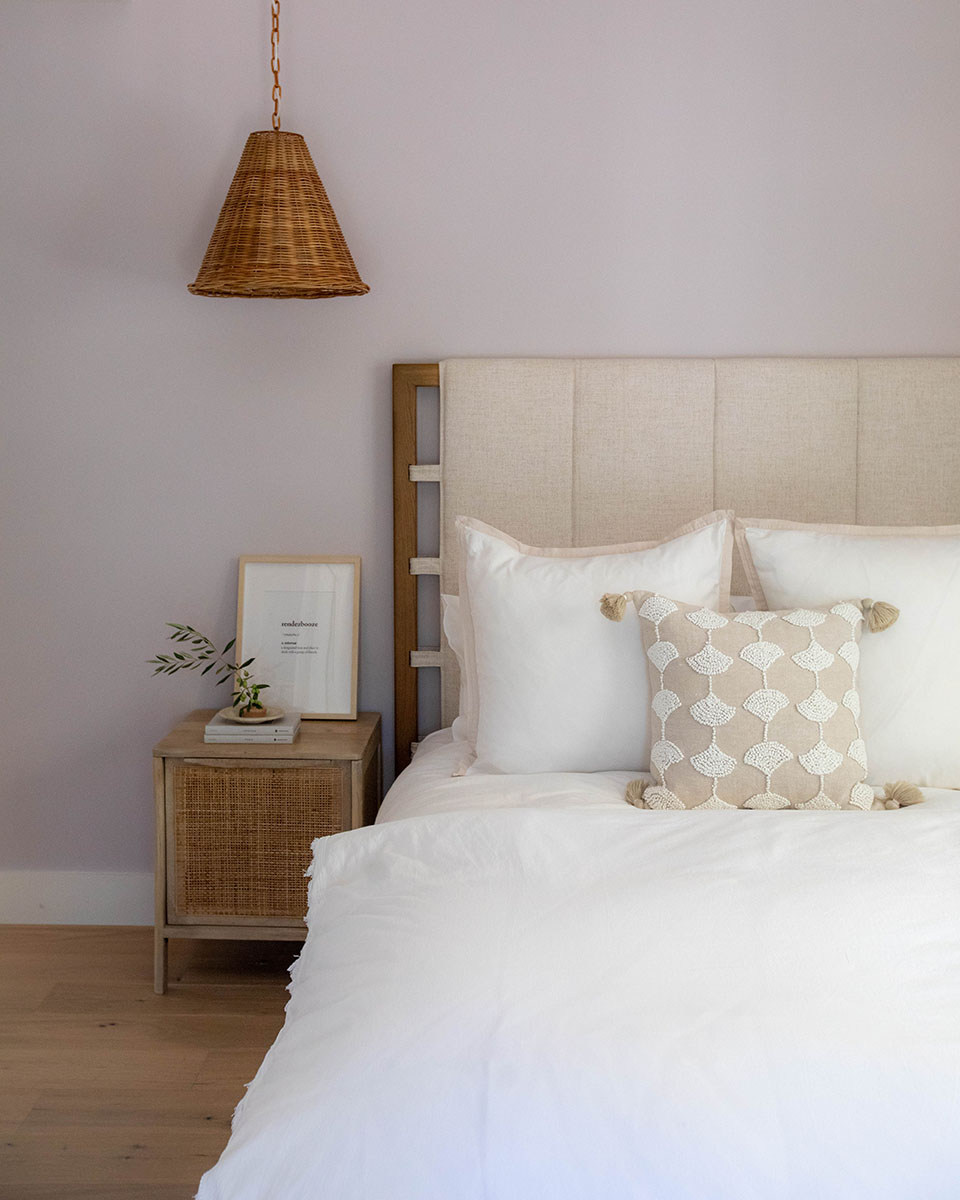 Clean lines. Earthy hues. Natural textures. Get the organic modern look.
Get The Look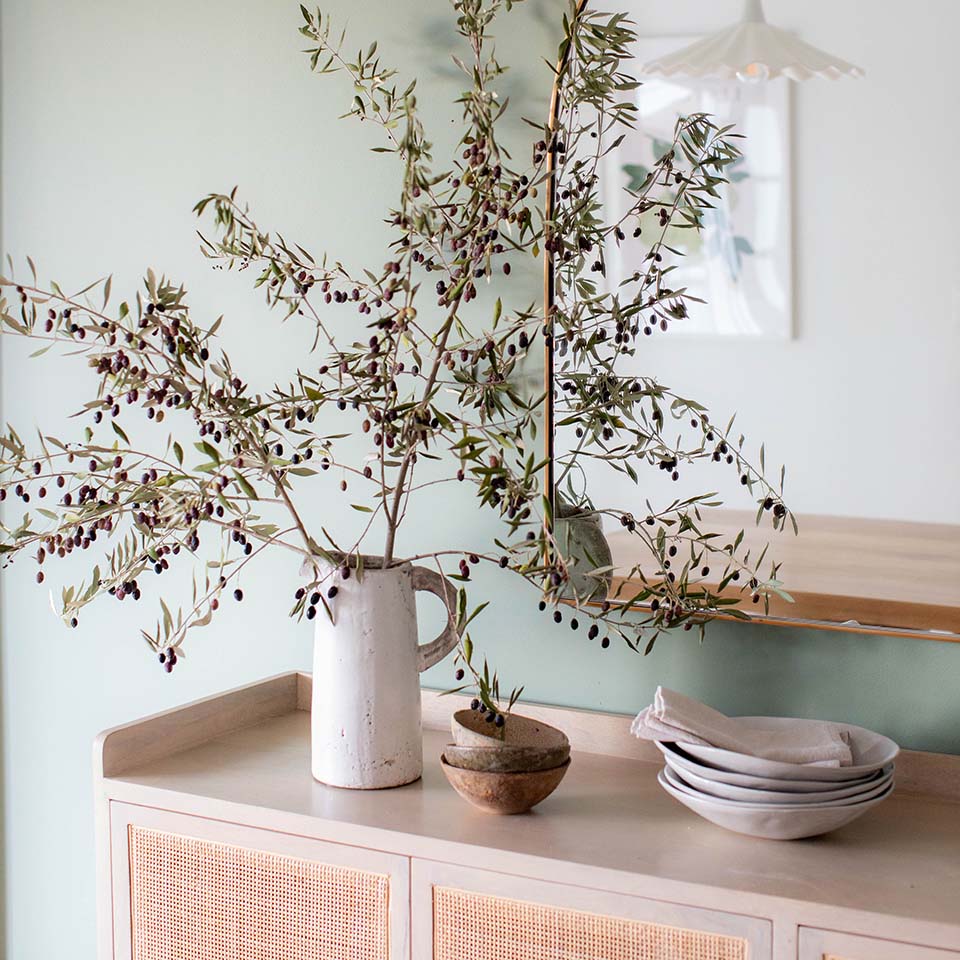 Q: Any favorite pieces you incorporated that really made the space?
I loved the pillow story we did on the living room sofa. It allowed me to bring in so many important colors and textures to tell the full story of the project in just one vignette.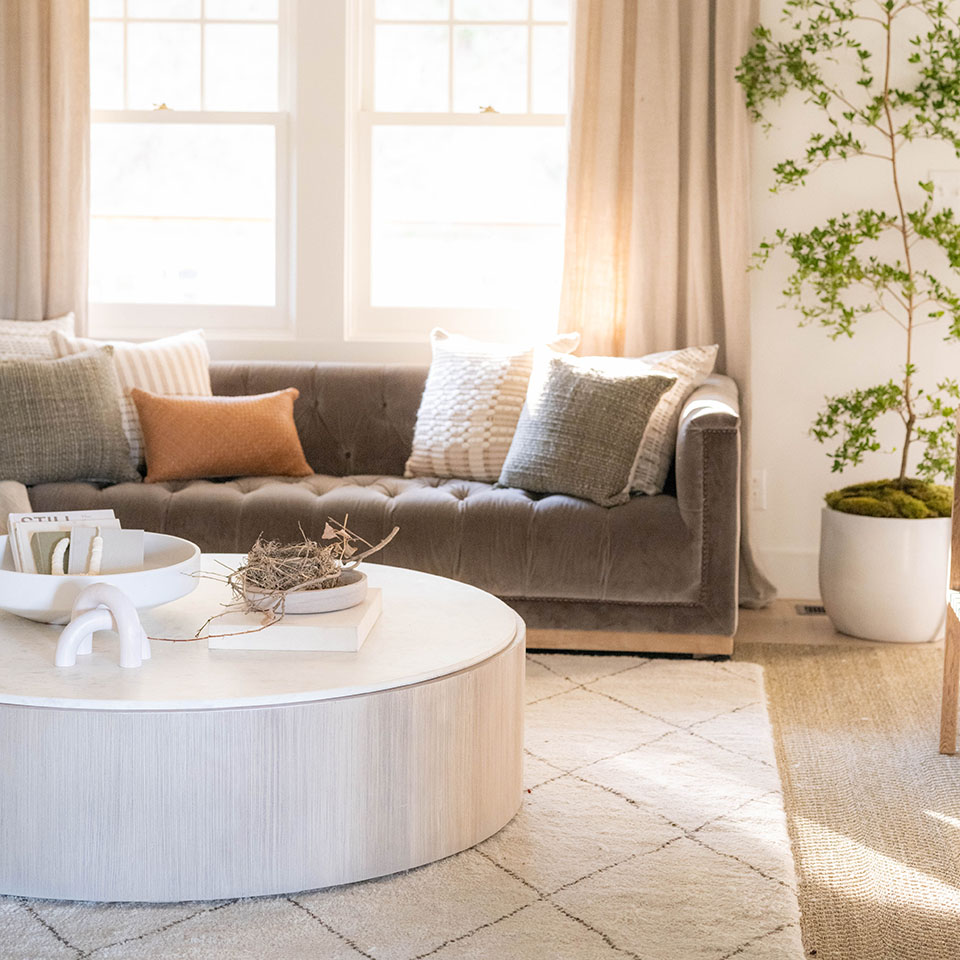 Some favorite pieces are the Pilar and Estela pillows layered with the Veta, Sueño, and Dara pillows.
Shop pillows >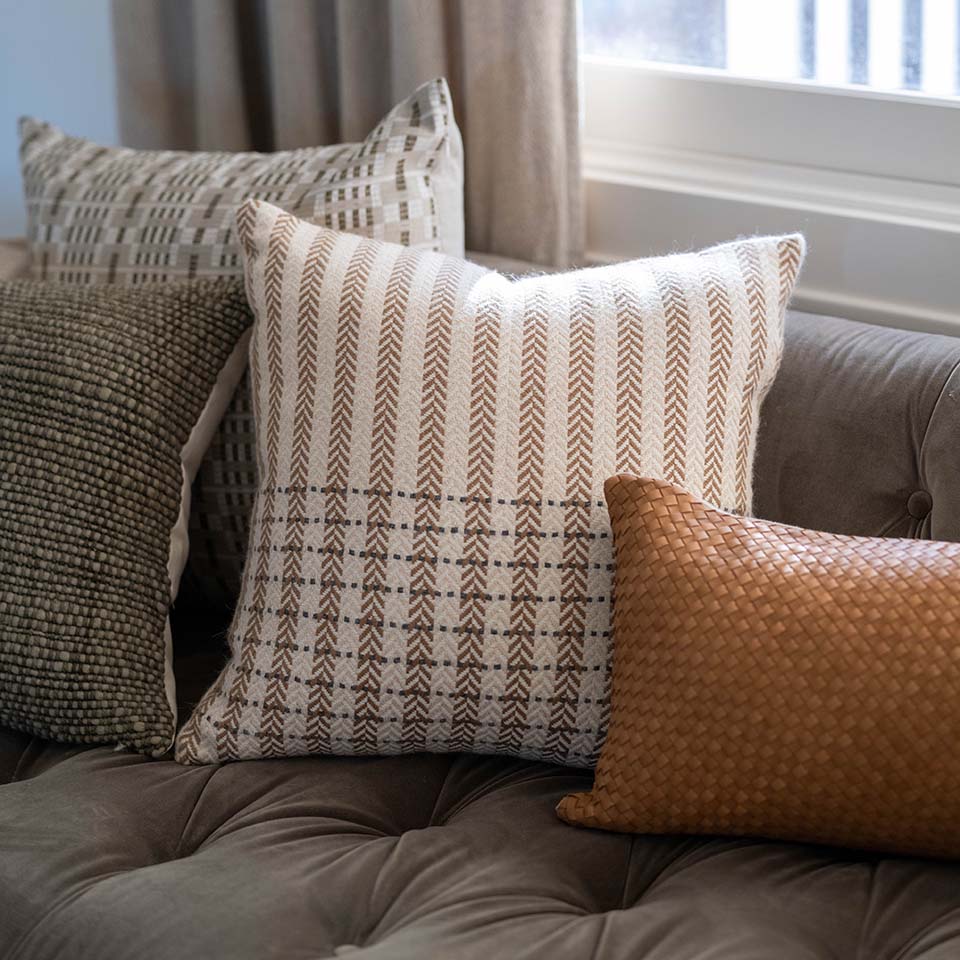 Q: What's one 2023 design trend that you're loving? How can people incorporate that into their homes this year?
I'm noticing deeper earth tones, rich wood finishes, and patina are taking center stage. I think trends like this can always be addressed with textiles and accessories so you can just add them as an accent.
Q: What's next for you? Any upcoming projects that you're really excited about?
I'm nearly finished with my own new home! We moved into a 1920's Georgian style home less than a year ago, right on the heels of having our third baby. It's taken some time to complete the design process, but we are close! I'm looking forward to sharing more about such a personal project.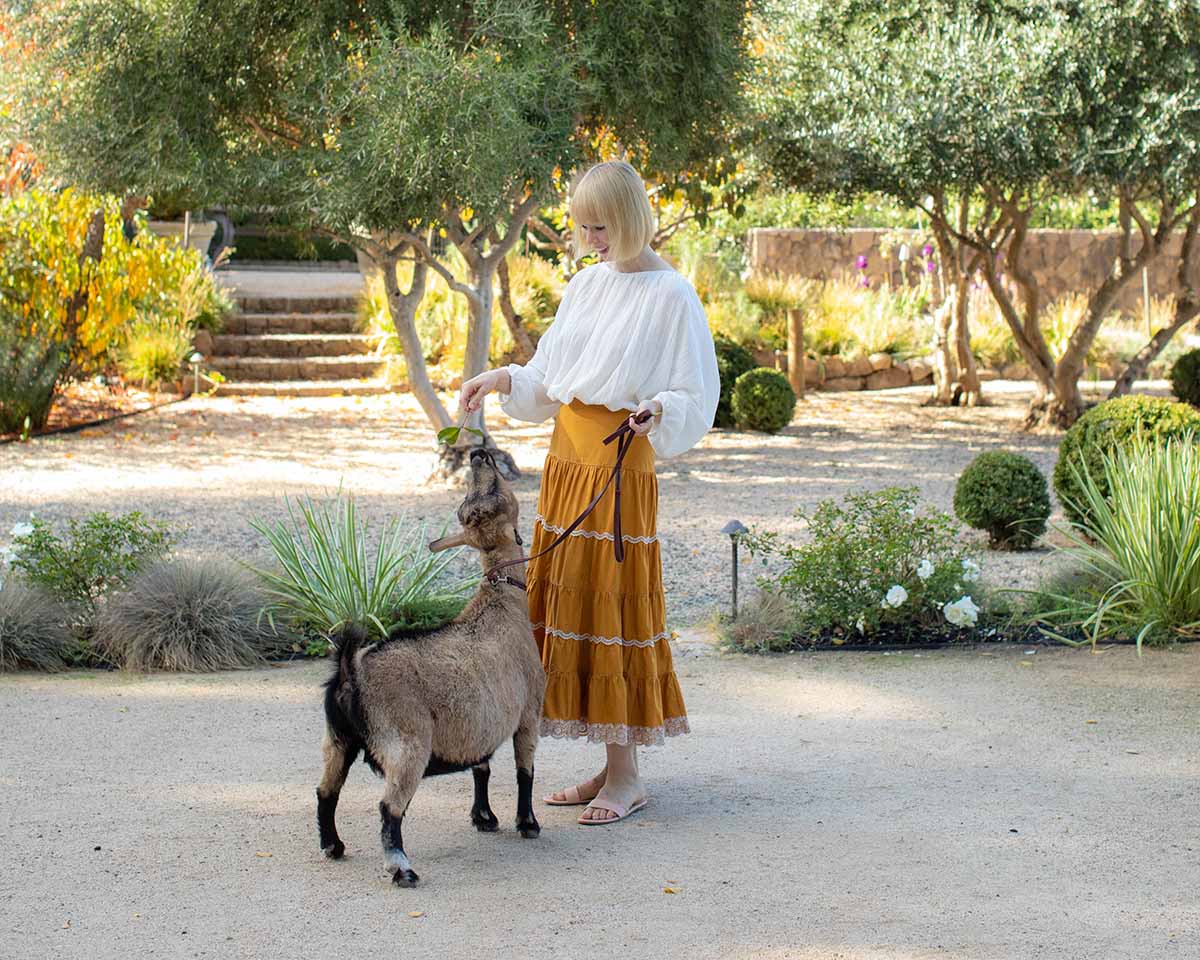 Shop Erin's top picks
Erin's favorite designs, all handcrafted in distinct corners of the globe.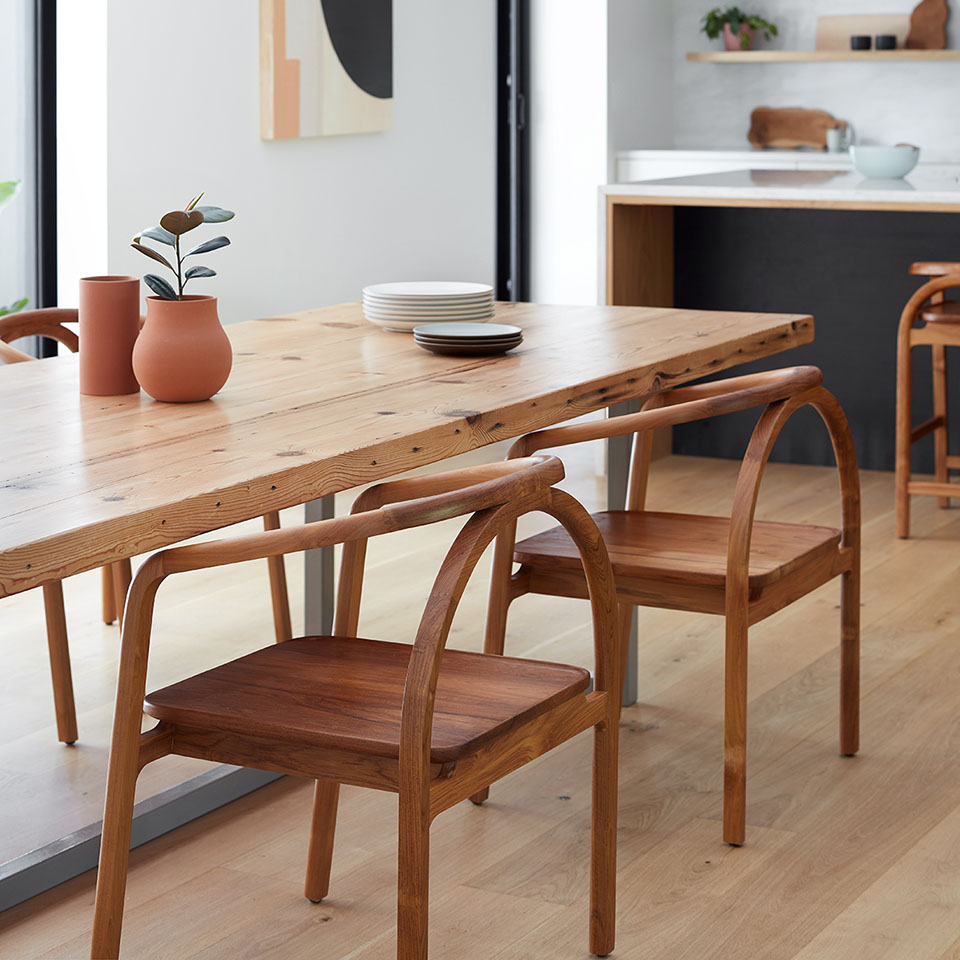 Meru Chair