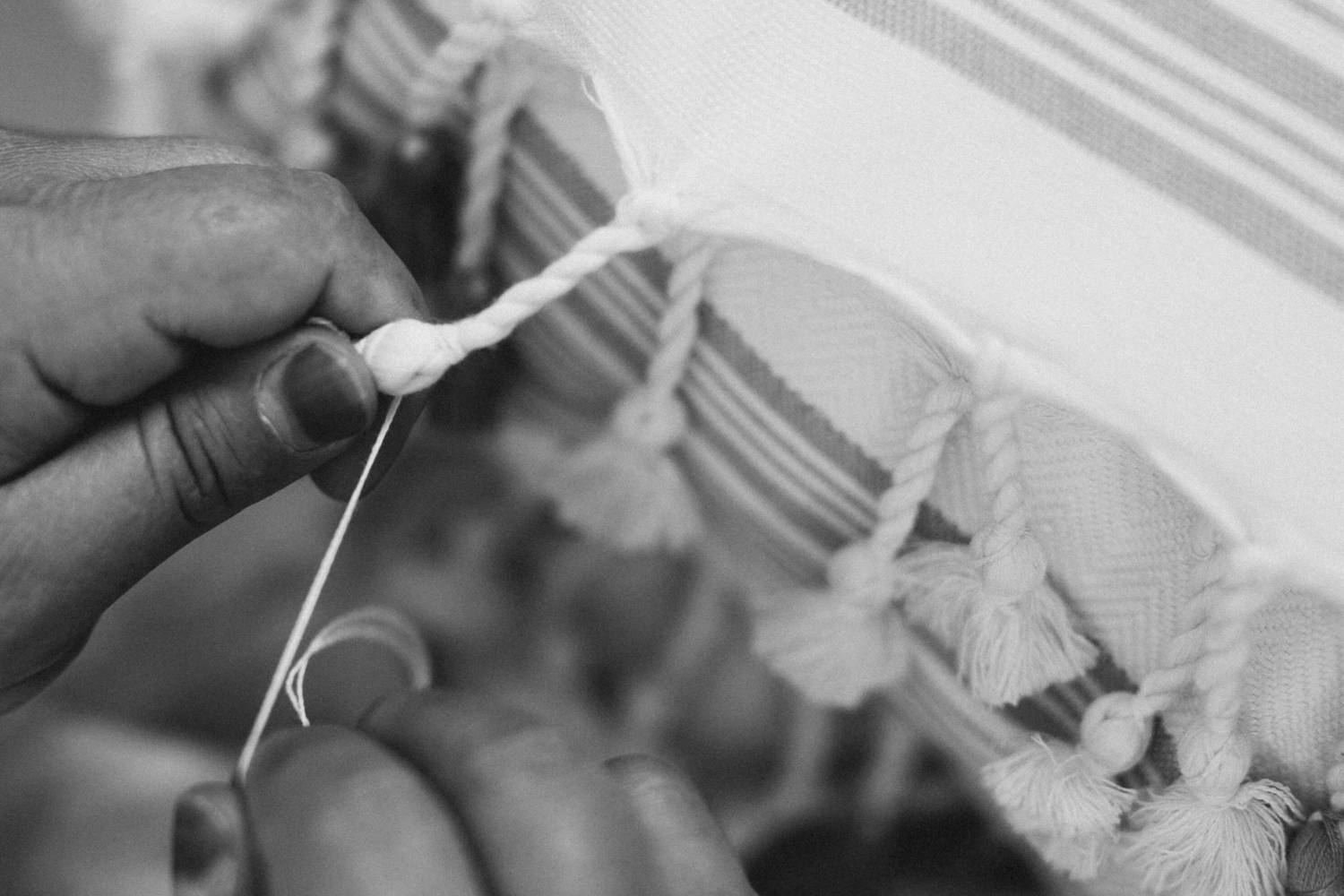 31° 29' 40'' N 08° 05' 54'' W
Houmet Weaving Workshop
"We've won many awards for our work... But we are most proud of how so many in our community have jobs and healthcare and growth opportunities because of our coop."
- Abdessadek, President of Cooperative
About thirty minutes outside of the bustling city of Marrakech, you'll find the quiet village of Tamesluht. It's here, in this unassuming town, you'll find Abdessadek and his award-winning weaving cooperative.
Surrounded by dusty, red streets, Abdessadek's sunflower-lined, white-walled workshop was a breath of fresh air. As we stepped inside, we were greeted by light-filled rooms, bright turquoise floors, and the best part – air conditioning. He walked us through the workshop, explaining how every room had a different purpose: one room for embroidering, one for making tassels, one for final construction. They have the system down pat.
But don't let this well-oiled machine fool you – they still know how to have some fun. In fact, on any given day, you'll catch these weavers jamming out to Ariana Grande or Jessie J as they masterfully craft their incredible designs.
EXPLORE MORE FROM THIS ARTISAN PARTNER