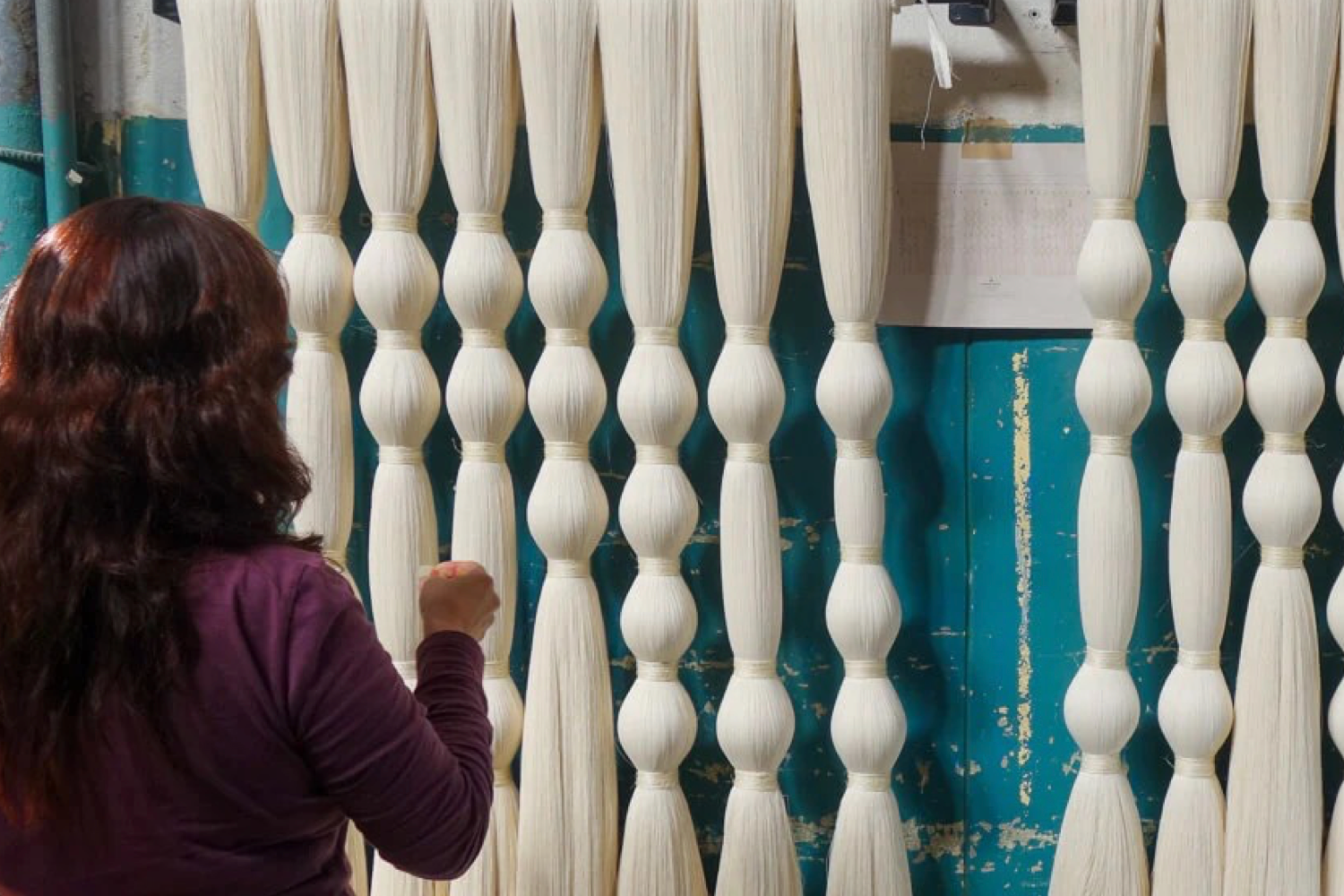 20° 35' 36'' N 100° 23' 23'' W
Queretaro Textile Studio
"Our team knows we're a part of something – we all seek to reach our goals and create something beautiful out of the least resources."
- Ariadna, Co-Founder & Director of Operations
Simplicity. Natural beauty. Breathtaking. These are just a few of the words we'd use to describe the pieces created by this textile studio. In 2014, Socorro Gasca and Ana Holschneider visited a long-standing textile factory in Queretaro, Mexico – and discovered that the factory discarded huge amounts of raw cotton thread and denim from small, almost unnoticeable mistakes in the weaving process. So an idea was born.



Using this discarded cotton, they wanted to use their experience creating jewelry, apparel, and accessories and focus their efforts on larger pieces for homes. They refer to these pieces as "jewelry for spaces," which is an entirely accurate description of their creations because they are just that. Beautiful artwork to adorn your walls and make your home feel a touch more put together. Front and center is the raw cotton they work with, handwoven by artisans in their workshop.



Each piece created by the Queretaro Textile Studio is crafted with the utmost care, time, and effort, with the artisans striving to imprint their own unique style and craftsmanship within each piece. The result is just as we said – beautiful in its simplicity, and totally breathtaking. Works of art that are total showpieces anywhere they're hung.
EXPLORE MORE FROM THIS ARTISAN PARTNER