CARE GUIDE:
How to Care for Hinoki Wood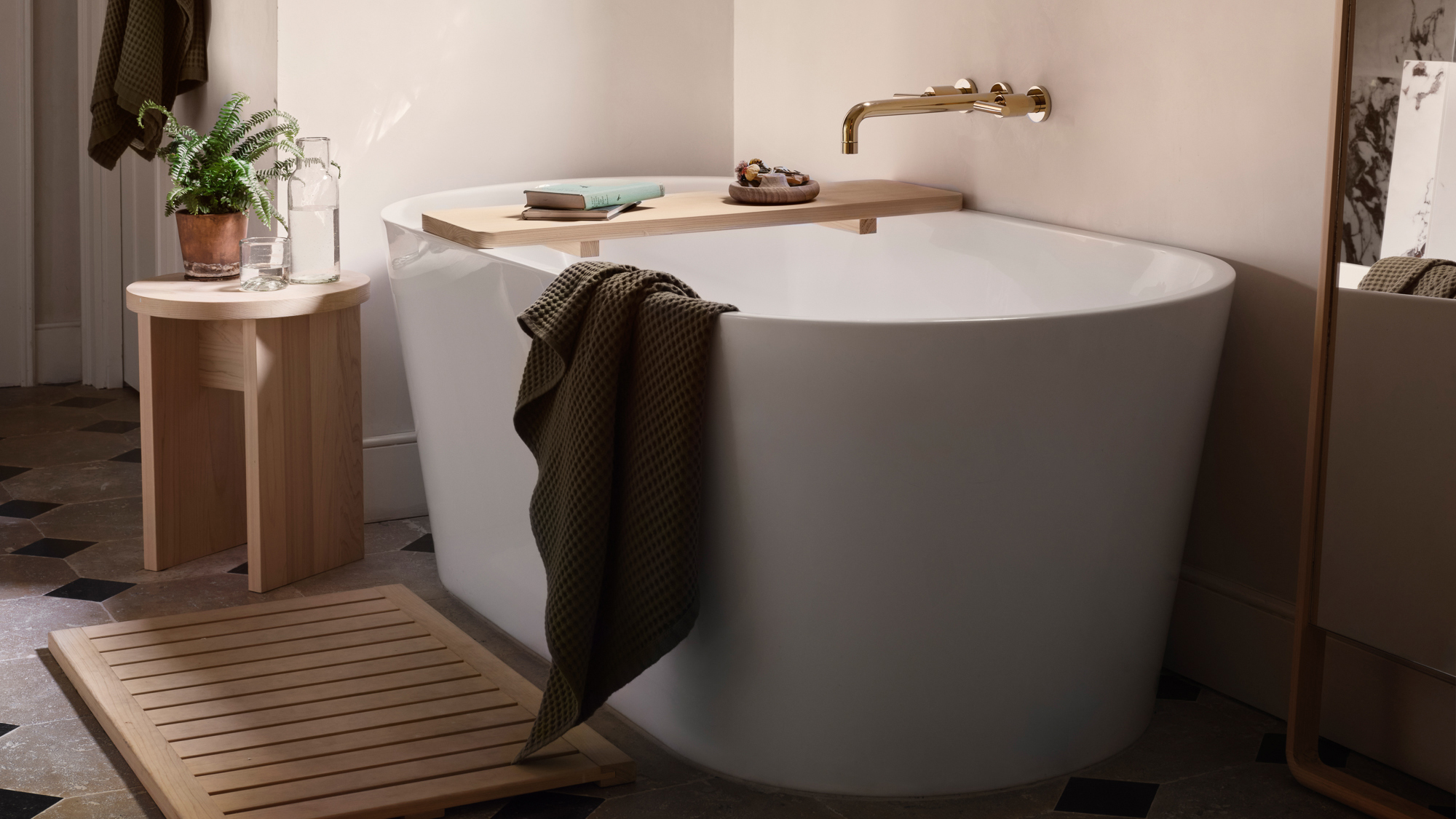 Part natural wonder, part national treasure, the hinoki cypress has helped build the rich history of Japan. Renowned for its strength and relaxing aroma, hinoki wood was used to craft ancient temples that can still be visited today. An exceptionally high-quality timber, the hinoki cypress has been used to make everything from incense to bathtubs you can spend all day in. To keep your hinoki pieces looking (and smelling!) their best, we've rounded up our tips and tricks for how to care for hinoki wood.
HINOKI WOOD REQUIRES SOME EXTRA TLC
Most likely, the majority of the wood furniture in your home has been treated in some way to protect it from everyday stains (i.e. guests who don't use coasters). Hinoki wood is left untreated to preserve the natural beauty of its light hue, incredibly soft feel, and aromatic scent. While incredibly strong and durable, hinoki is just a bit more vulnerable to stains or marks than your average piece of furniture, so hinoki furniture requires a bit more care.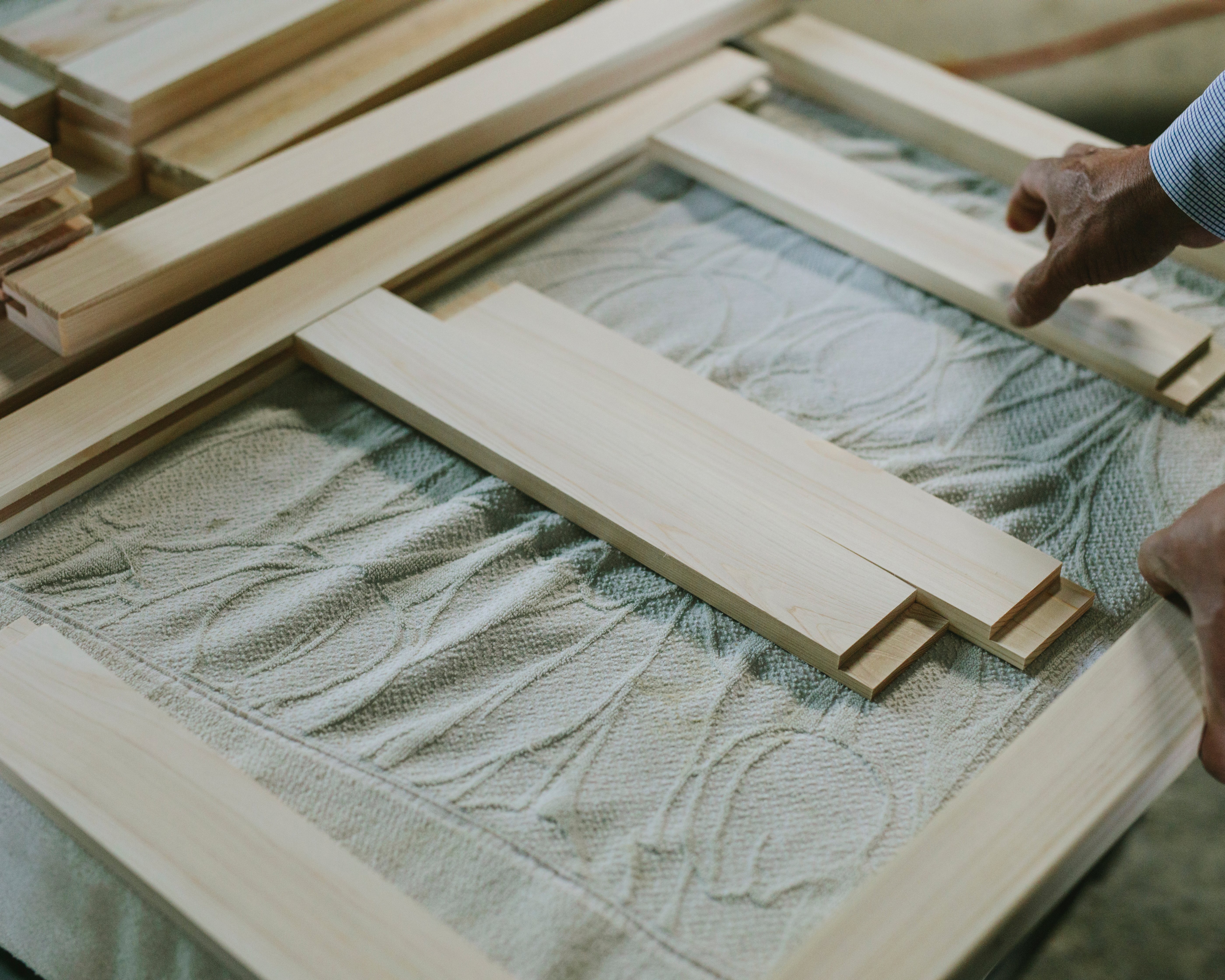 CARING FOR HINOKI BATH FURNITURE
We don't like to play favorites, but there's something about stepping out of a hot shower onto a hinoki bath mat and breathing in the calming scent that hinoki wood is known for. It's the fastest way to turn your bathroom into a zen retreat. Luckily, caring for hinoki bath furniture only takes a few simple steps.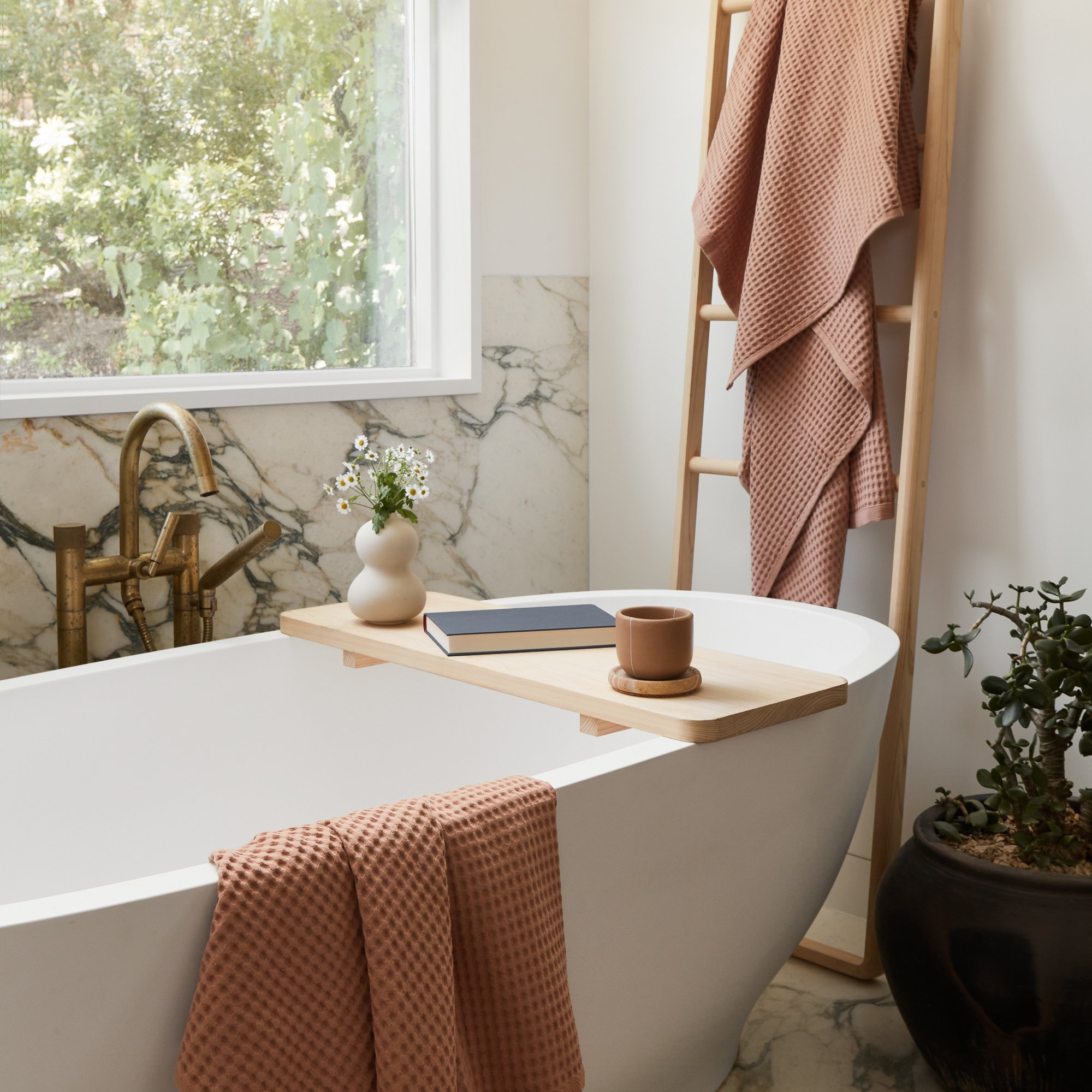 Let it Dry
While hinoki is naturally mold-resistant, wipe your bath mat or bath stool dry with a damp cloth to avoid mold or mildew. Allow your hinoki wood to dry completely in a well ventilated area.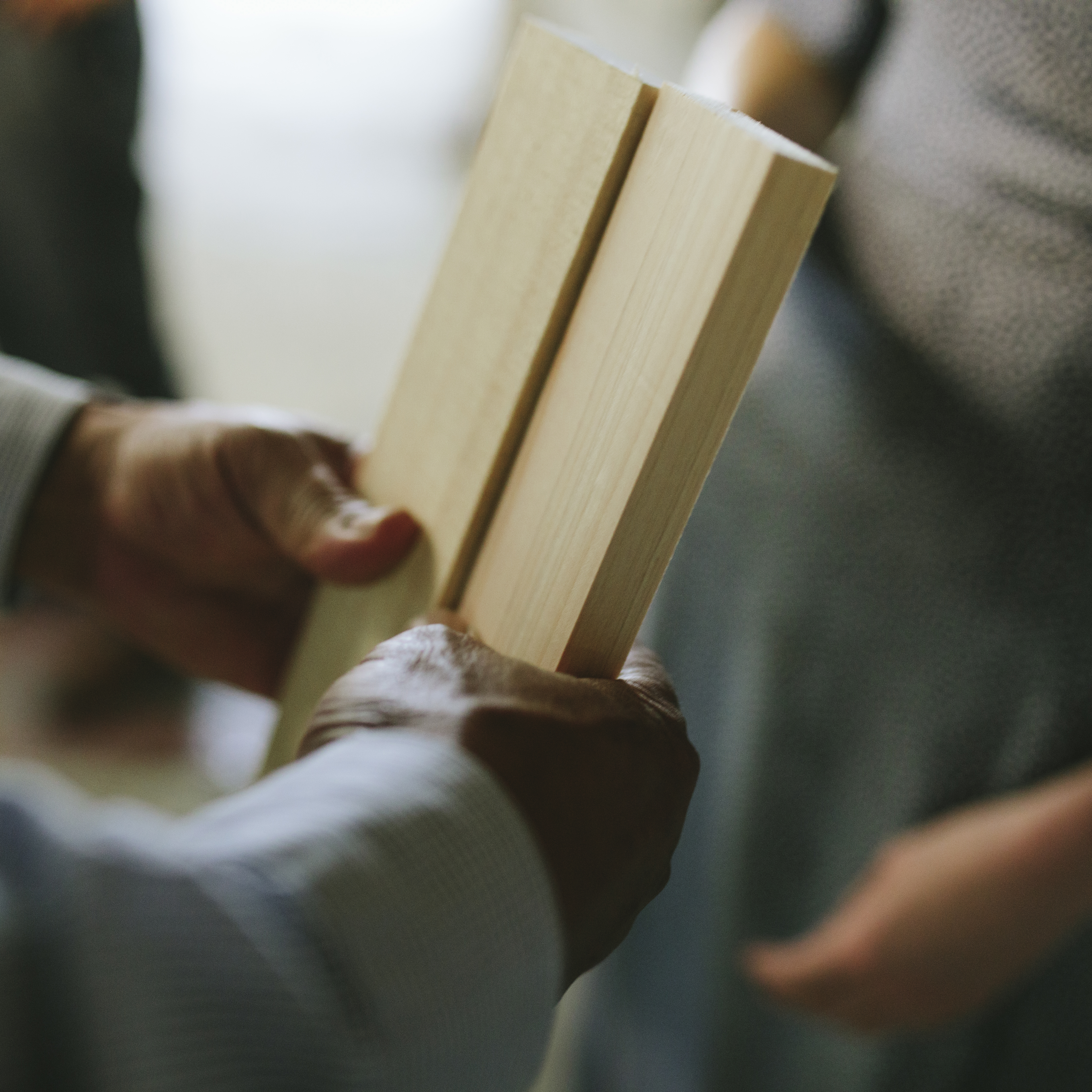 Just in Case
If your hinoki furniture does develop mold or mildew, allow the piece to completely dry and then pour a small amount of bleach on a piece of cloth or rag and gently rub clean. Rinse thoroughly to remove any excess bleach.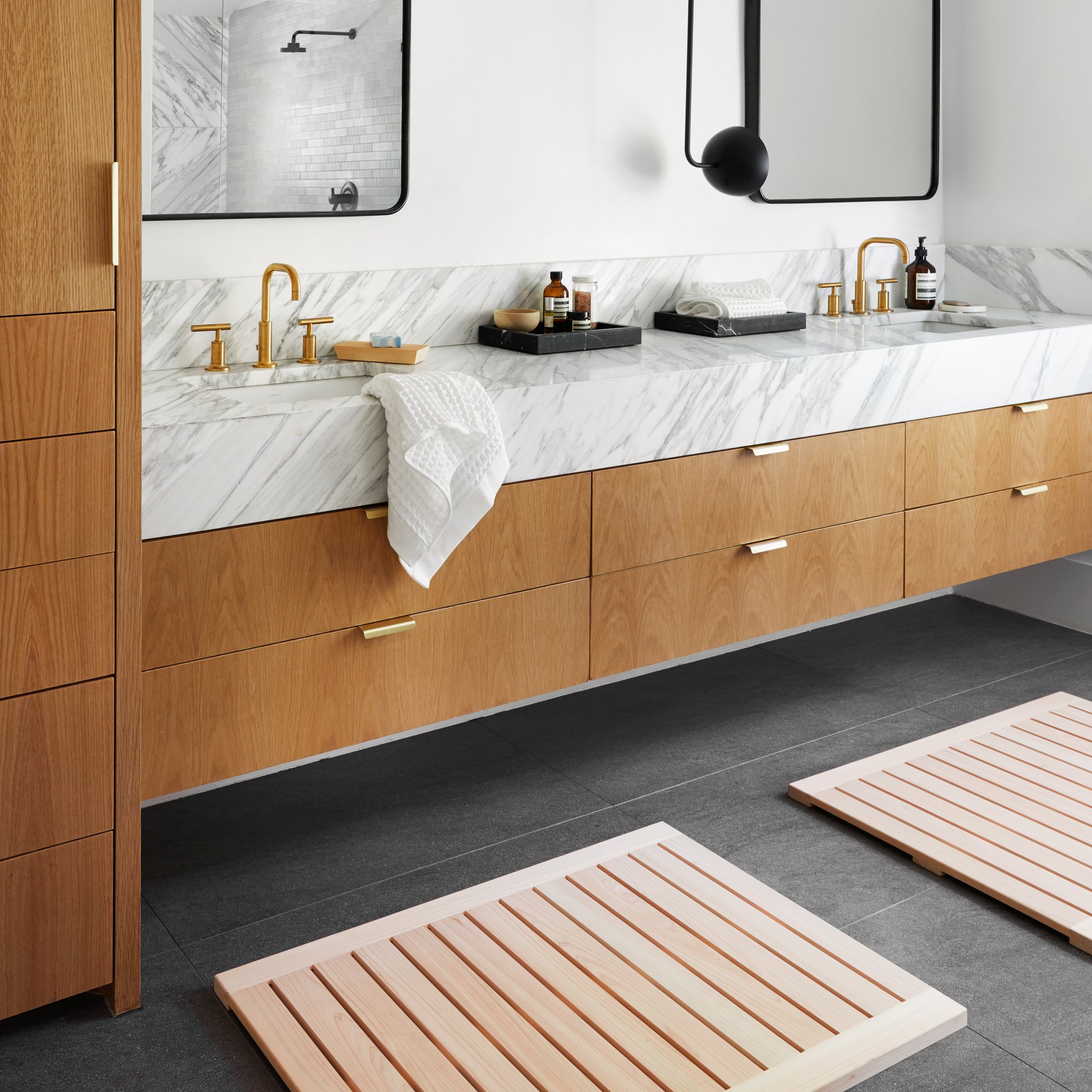 Treat Stains
For mild stains, pour lukewarm water on to the area and gently wipe down with mild detergent. For harsh stains, gently rub away the stain using fine sandpaper.
Hinoki furniture is truly unlike any other.
The natural beauty of hinoki wood goes beyond the bathroom. Whether it's a counter stool, side table, bench, or even a ladder, hinoki furniture is an incredible way to add an organic touch. A quiet statement piece in any space, the light, elegant grain of hinoki wood makes it extremely versatile.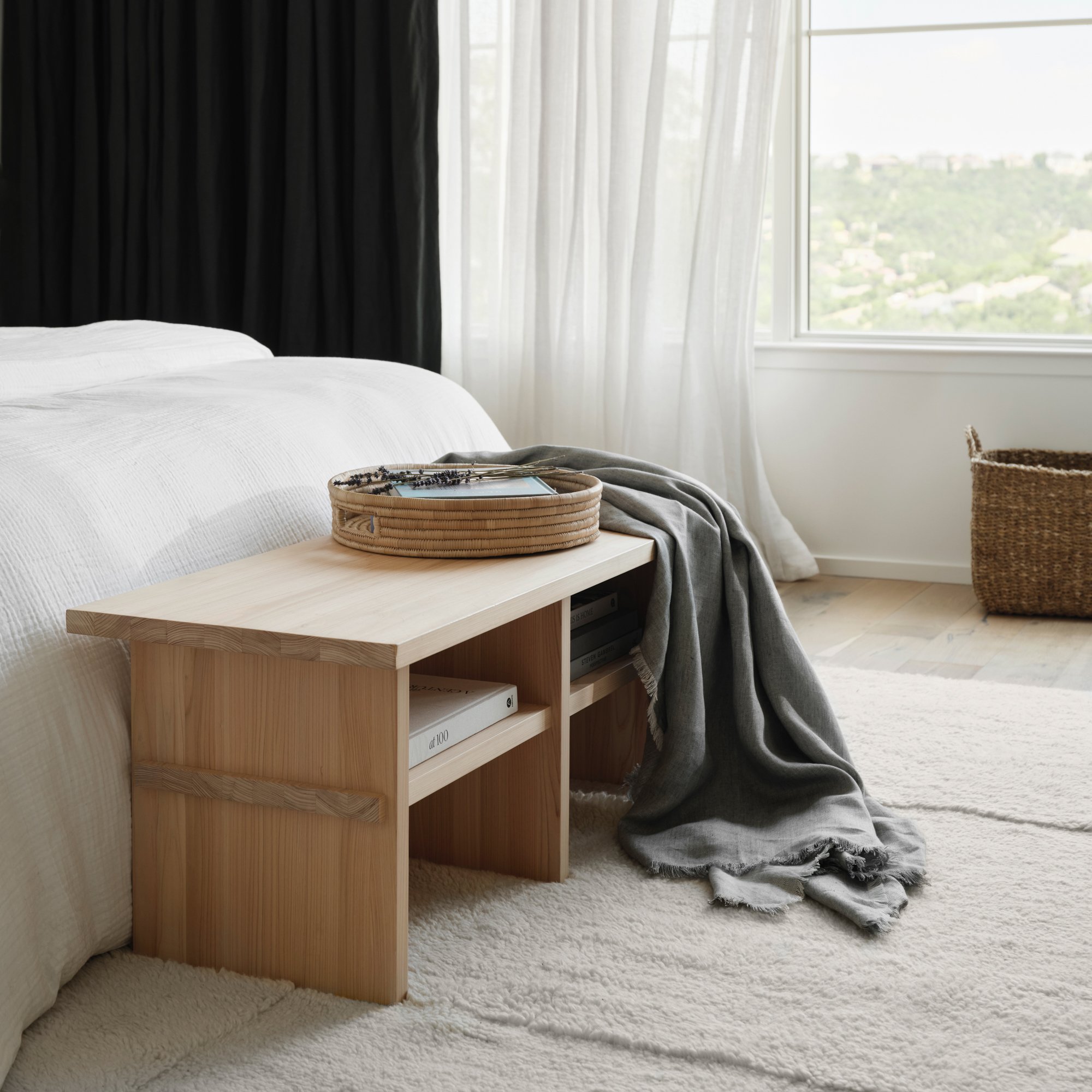 Placement is key
Avoid placing in direct sunlight, as natural wood can darken over time. Of course, you might want to put your hinoki in a sunny spot, but just be mindful of tucking away when not in use or expect natural change over time.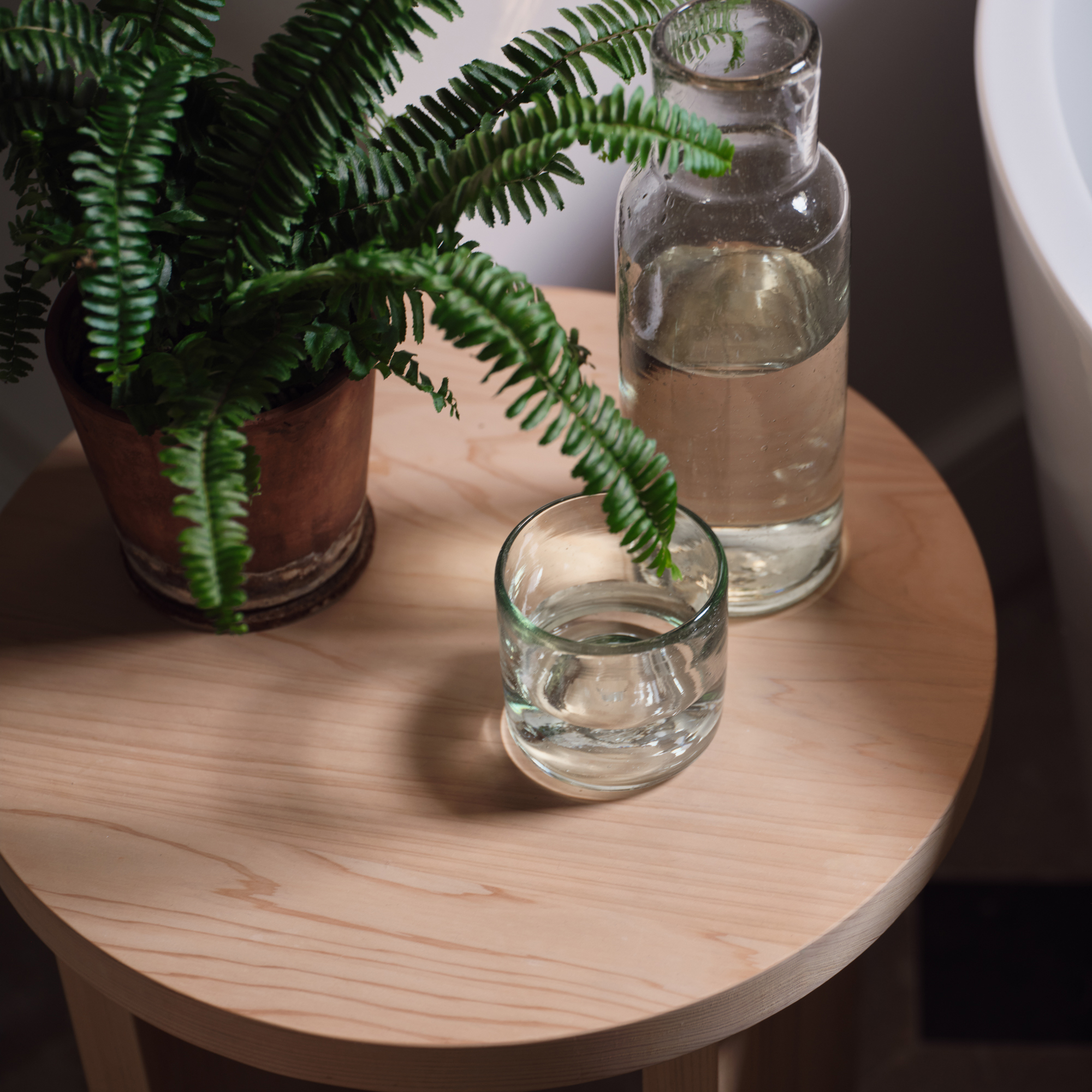 Be Proactive
Always use coasters with drinks to avoid any undesired staining. Furniture that is treated sees ring marks from glasses, so imagine what happens to untreated, natural wood!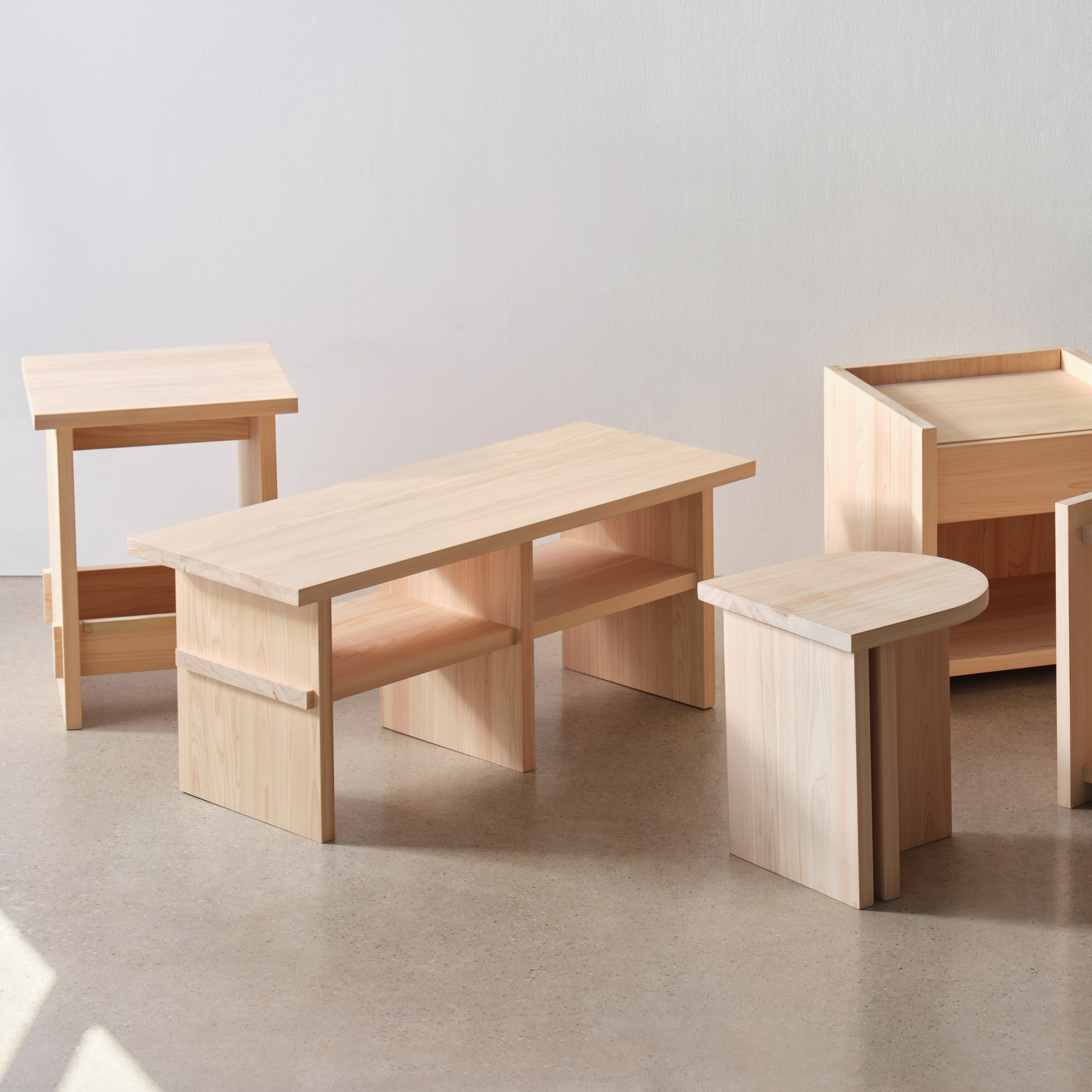 Gently Clean
Do not use abrasives, such as a steel brush, when cleaning your hinoki furniture. Always use a soft cloth, lukewarm water, and mild soap to clean as needed.
Artisan Spotlight: Handcrafted in Japan
Discover the people and places behind our beautiful hinoki furniture, crafted with precision and care at a small workshop Okawa, Japan.
Okawa Hinoki Workshop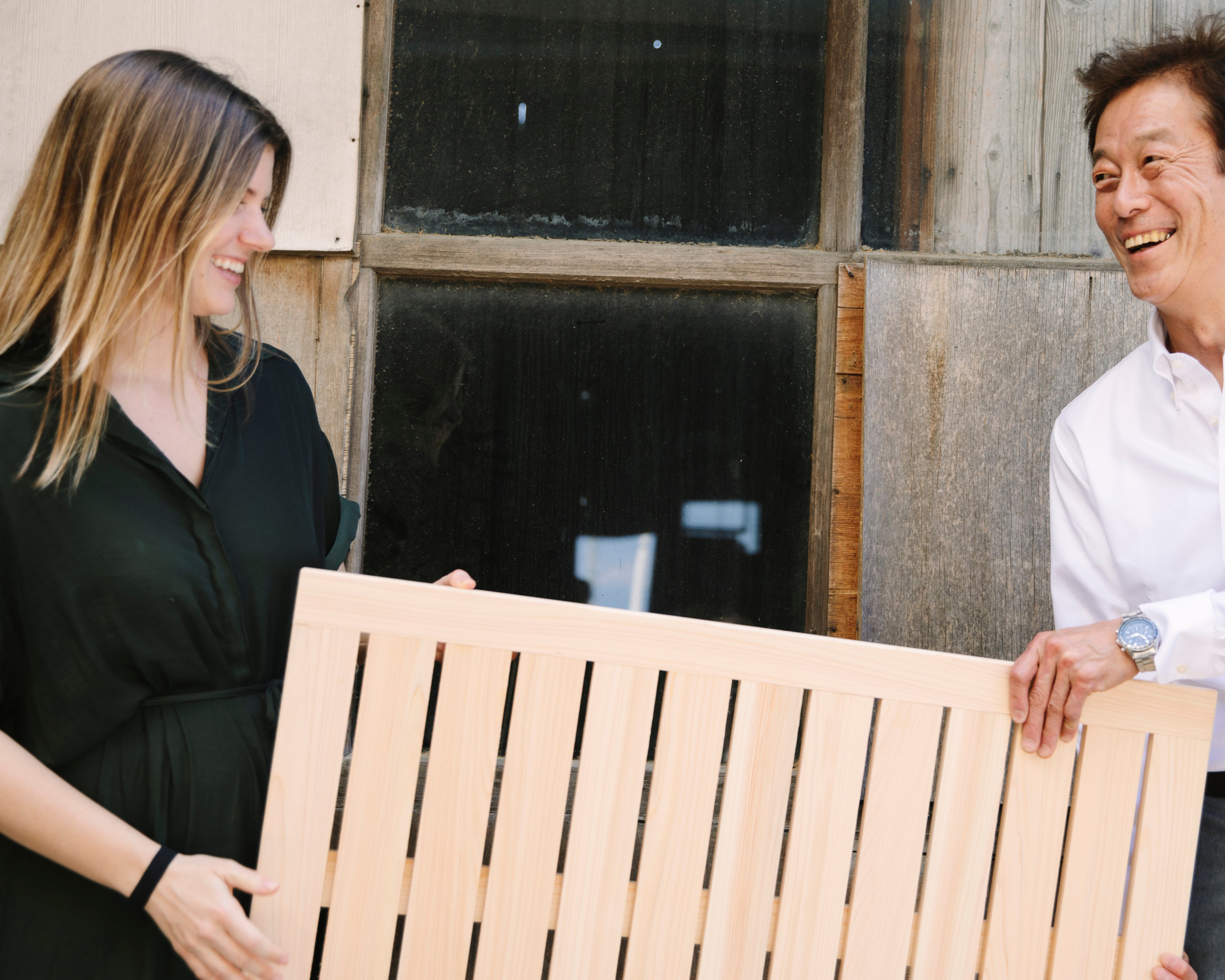 We're entrepreneurial. Whether it's designing a new product or creating a new production tool, we look for opportunities to innovate every step of the way.
- Aya, President of Okawa Hinoki Workshop