Create your
Guest Room Oasis Not many people know this, but guest rooms actually have a gravitational pull. The moment you finally have one, a guest will suddenly appear. Whether it's your mother-in-law or an old college roommate, you'll want to make sure it's worth giving up a free continental breakfast at the nearest hotel. Fortunately, we've put together some guest room ideas to take your space from functional to flawless.
IT STARTS WITH BEDDING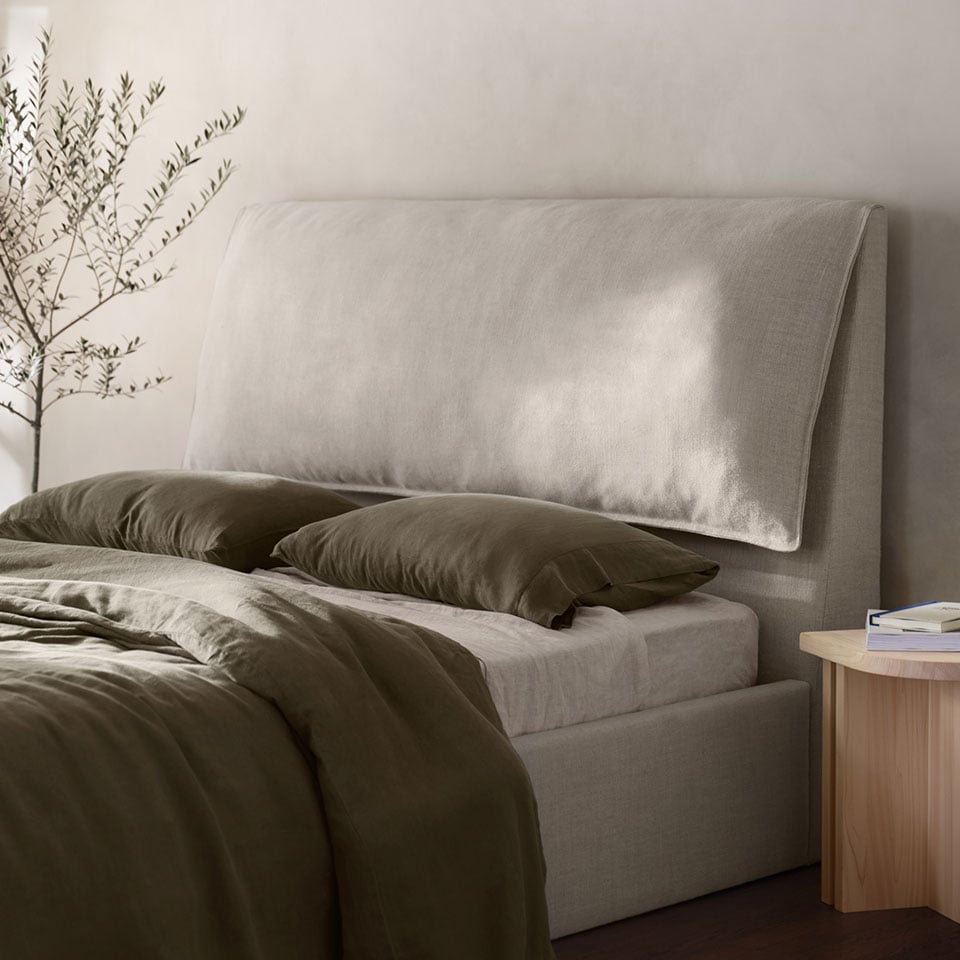 Custom beds
Good sleep starts with a good bed. Luckily, ours our handcrafted from the finest materials, all custom made just for you.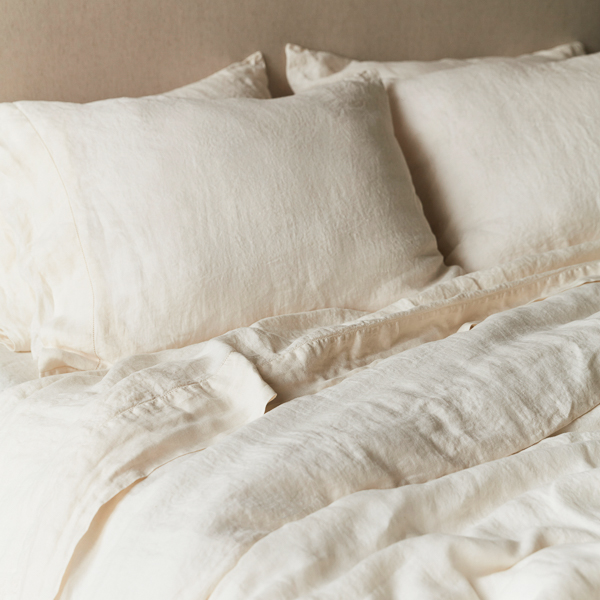 Luxe bedding
Whether you prefer linen or cotton, give your guests the best with a bed bundle loomed to perfection.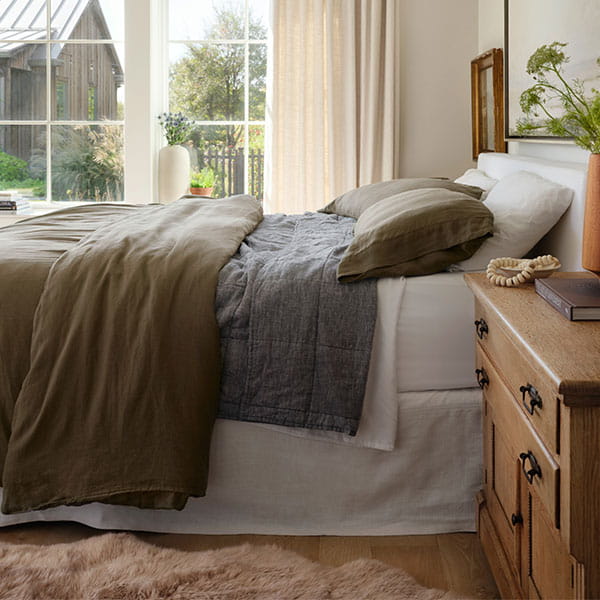 Extra-cozy layers
The secret to a snooze-worthy bed? Lots of layers. Quilts, bed blankets, and duvets top it all off.
Less clutter. More cozy.
If your guest room is also a part-time office, weekend yoga studio, or a third closet, it's time to rethink your space. Go big with a boho guest room, give it a modern makeover, or add a traditional touch. It's all in the details.
Always go with a throw.
You can never have too many blankets and throws. They're a charming, effortless touch that will come in handy if your overnight guests wake up with cold feet. Drape them over the bed or a nearby guest room chair for an extra degree of cozy.
Create a luxe landing.
Sometimes, you have to start from the ground up. A new rug can set the foundation for any space, creating a soft place to land for your overnight guests. Want to create a cozy guest room? Go for a super-soft rug with a high pile. Building a boho guest room? Pick a rug with a particularly ornate pattern. When it comes to the floor, the sky's the limit.
Give the bathroom a boost
Freshen up your guest bathroom decor with a luxe set of waffle or organic cotton towels. Give your overnight guests a spa away from the everyday, rolling out a new shower curtain or mat to complete your guest bathroom decor. No matter what, comfort is always key.
Extra Seating is Essential
Create an extra style moment and avoid having someone put their road and airplane clothes on your bedding. If you have the room, we'd recommend adding a bench or ottoman at the end of your bed or even a cozy guest room chair for a little late night reading.
SHOP ALL FURNITURE Add the finishing touches
Once you've finished the rest of the list, it's time to finish your guest decor off right. Grab up all the essentials you can find. We're talking fresh towels, an extra set of linens, welcome items, or even toiletries that might not have made the suitcase. Place these in a welcome basket on the bed. You don't have to put chocolates on the pillows, but I'm sure no one would mind that.
HOME GOODS WITH A SOUL & STORY
All made start-to-finish with fair trade standards.