Cotton vs. Linen Bedding
From lightweight linen to crisp cotton, discover the right material for your best night's sleep.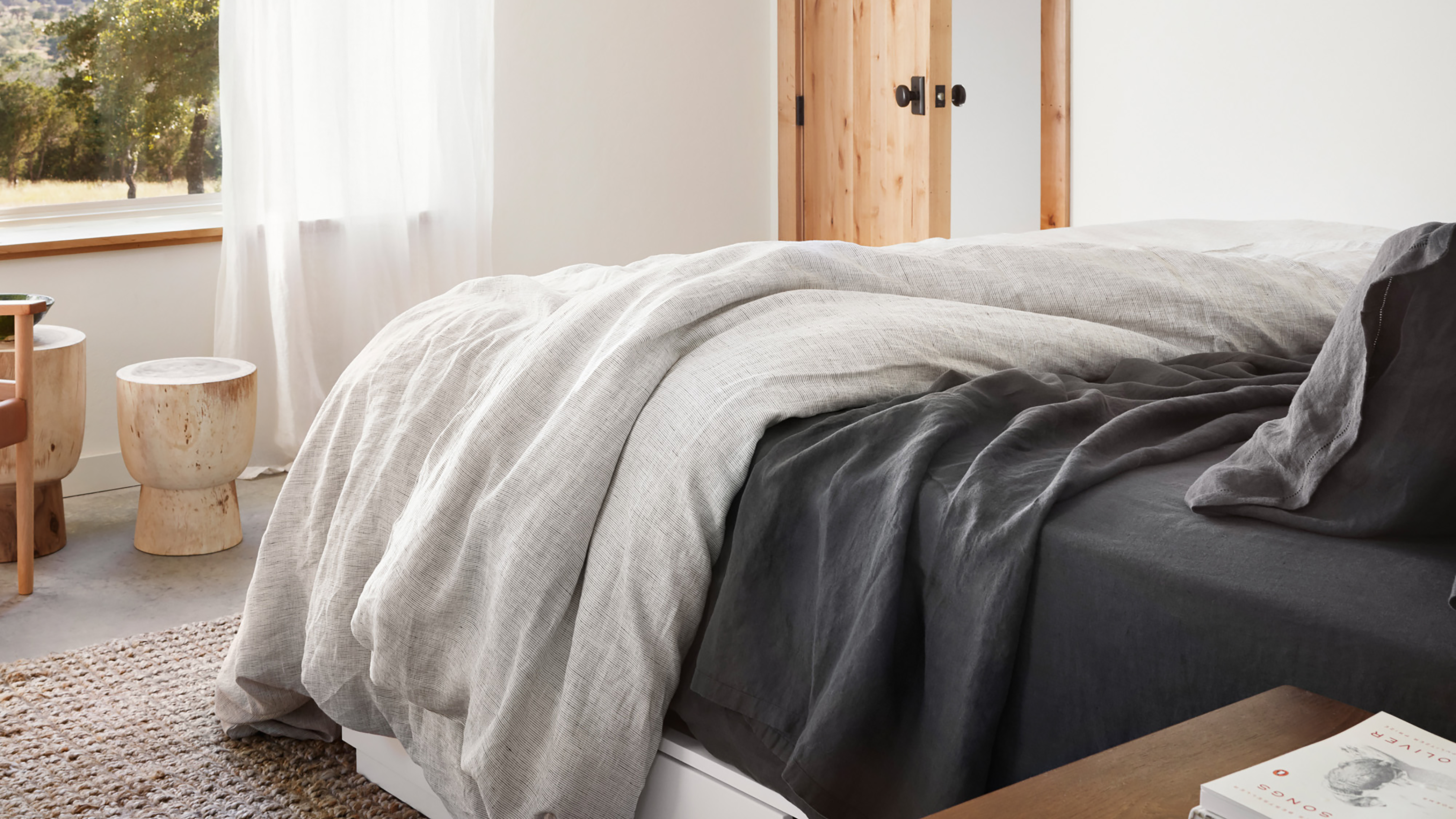 COTTON
There's a reason cotton and bedding are practically synonymous. Think of cotton sheets as a timeless option you can never go wrong with. They're smooth, absorbent, and keep you cozy year-round (perfect for us cold sleepers). And because cotton as a crop is widely available, cotton bedding typically comes with a friendlier price point.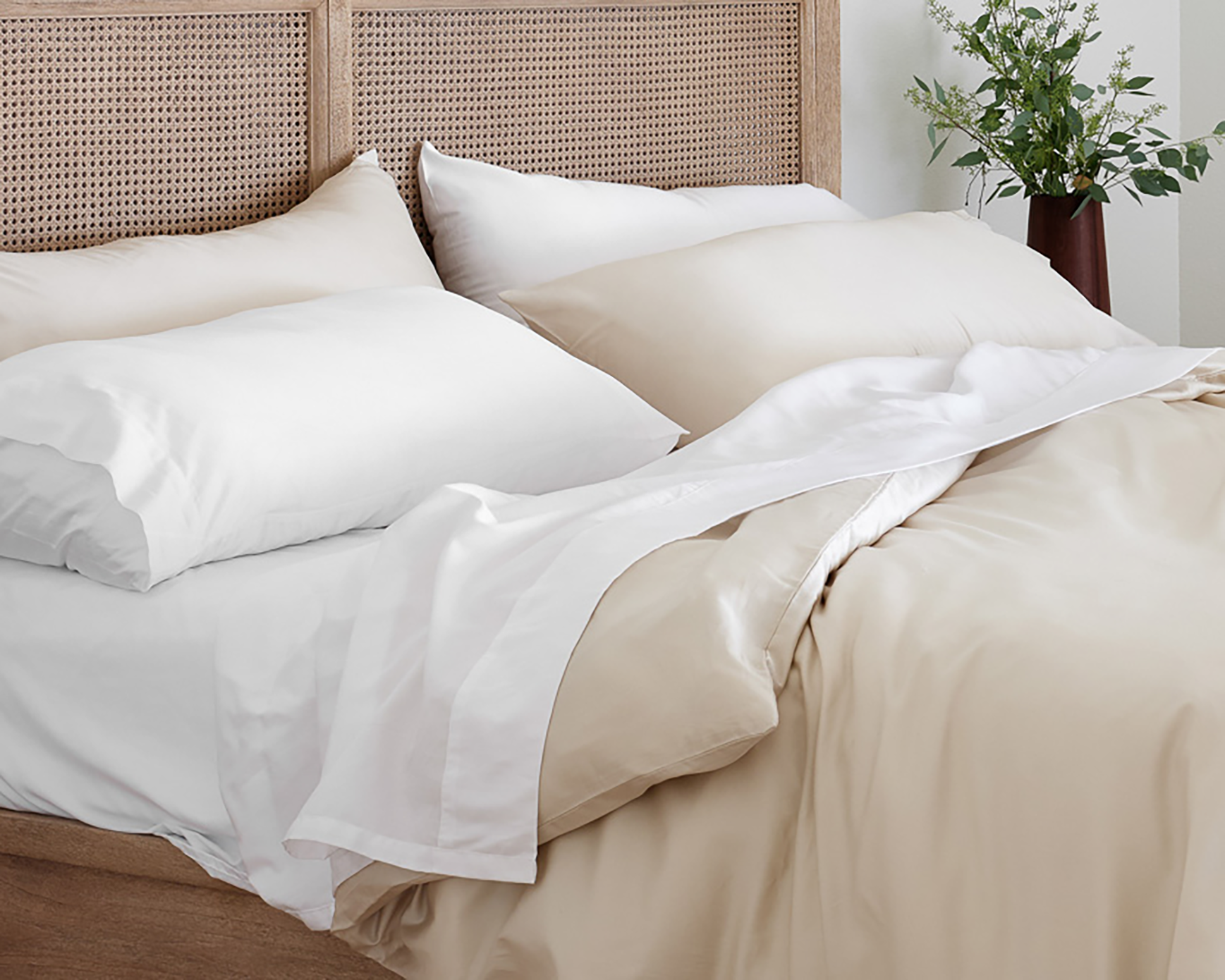 Our Signature Cotton Bedding is loomed with organic, long-staple cotton from the Aegean Region of Turkey, and each piece is Oeko-Tex® and Global Organic Textile Standard (GOTS) certified. So while they do have a luxurious 400 thread count, it's really the quality of the cotton fiber that makes our bedding so soft.

Our cotton bedding is buttery smooth and soft, but also features a beautiful drape that gets better with every wash. So, in essence, if you're wanting a classic look and smooth drape, cotton may be the best choice for you.
LINEN
Lightweight, breathable, and made to last. Linen is your bed's best friend, any time of the year. We fell in love with our linen bedding at first sight, on a visit to the oldest family-run linen mill in Portugal — where they've been using the highest quality materials and techniques for almost a century. Our Linen Bedding is made from French flax and is Oeko-Tex® certified, so the quality is practically unmatched.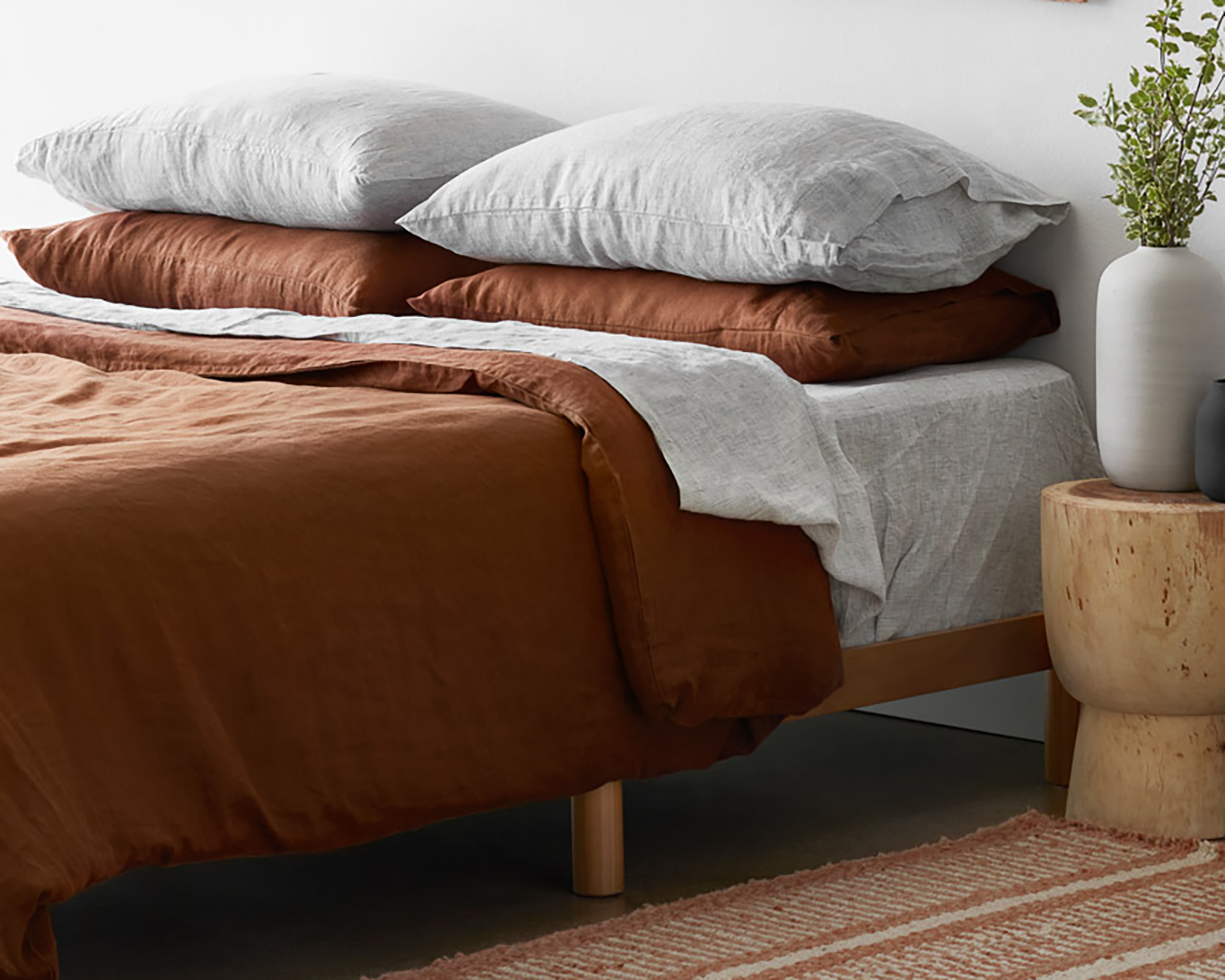 So why linen? For one, the hollow structure of the flax fibers means it's highly breathable — ideal for hot sleepers. This also means it's moisture wicking and temperature regulating, making linen bedding great in both the cold and hotter months. With proper care, linen is highly durable and made to last for years to come.

As for the overall appeal, linen offers a relaxed look with its signature, organic drape and textured hand-feel. Our linen bedding looks as soft as it feels, too — creating a bed that just begs to be crawled into.