Home Tour: Ashley LaBarrie
Step inside LA-based designer Ashley LaBarrie's sustainable, artfully curated home.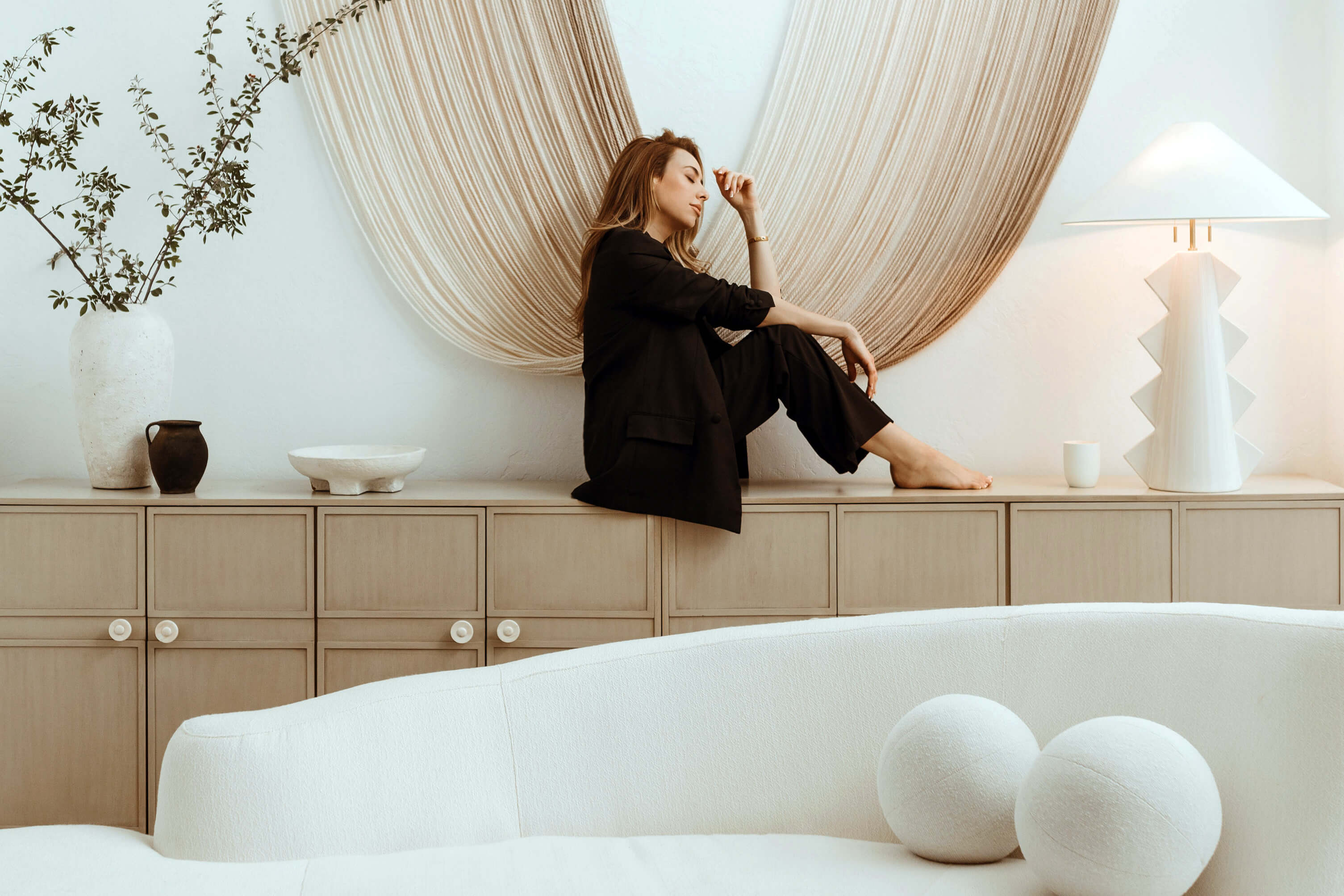 Q: Tell us about yourself.
A: I'm an interior designer and entrepreneur. I believe in a mindful approach to interiors, where wellness intersects design choices, in buying fewer but better things, and in interiors that literally and figuratively create space for energetic shifts in the home, emotionally, and at a cellular level in the body.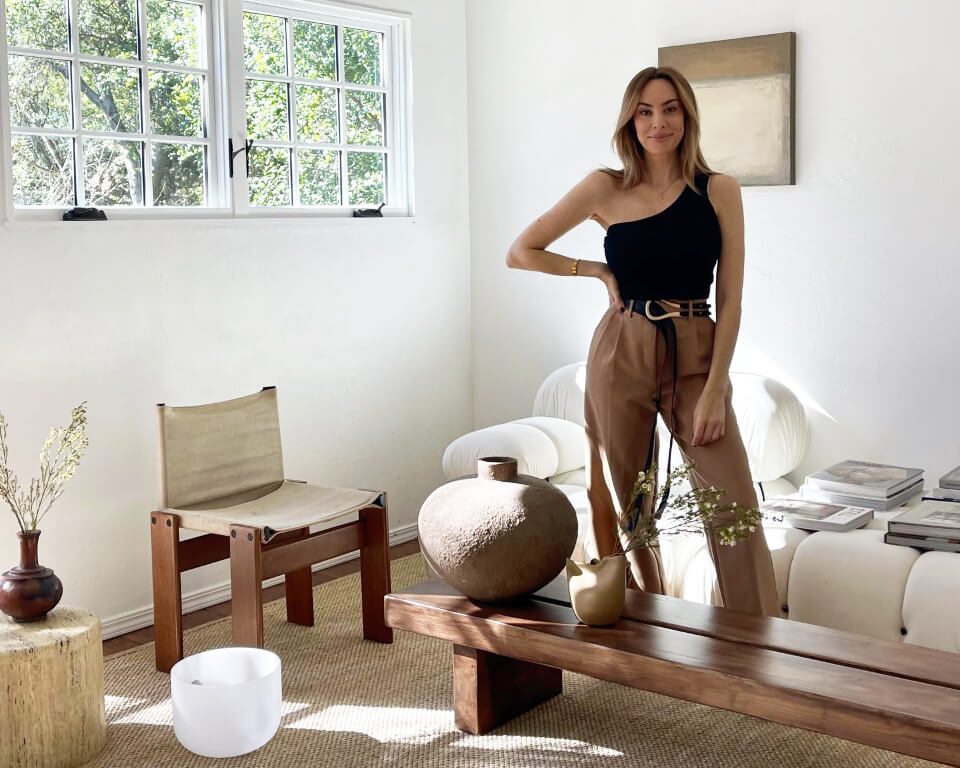 Q: What influenced your design style?
A: I owned and operated a women's streetwear brand for 13 years before finding myself in interiors, so a lot of my eclecticism and bold choices come from my years in the fashion industry. The organic, chemical-conscious element to my style was derived through my own healing journey after being diagnosed with an auto-immune from long-term stress as a young business owner in my twenties and health setbacks from exposure to chemicals manufacturers use in everyday home items and textiles. My personal style is really a reflection of my journey in living my healing and sharing along the way.
Q: How would you describe your home decor style?
A: My style is multi-layered– it's a mix of organic-modern and neutral eclectic. I like to explore a lot with energy, texture, and form and keep an emphasis on my usage of toxin-free materials, all under what I call "wellness design."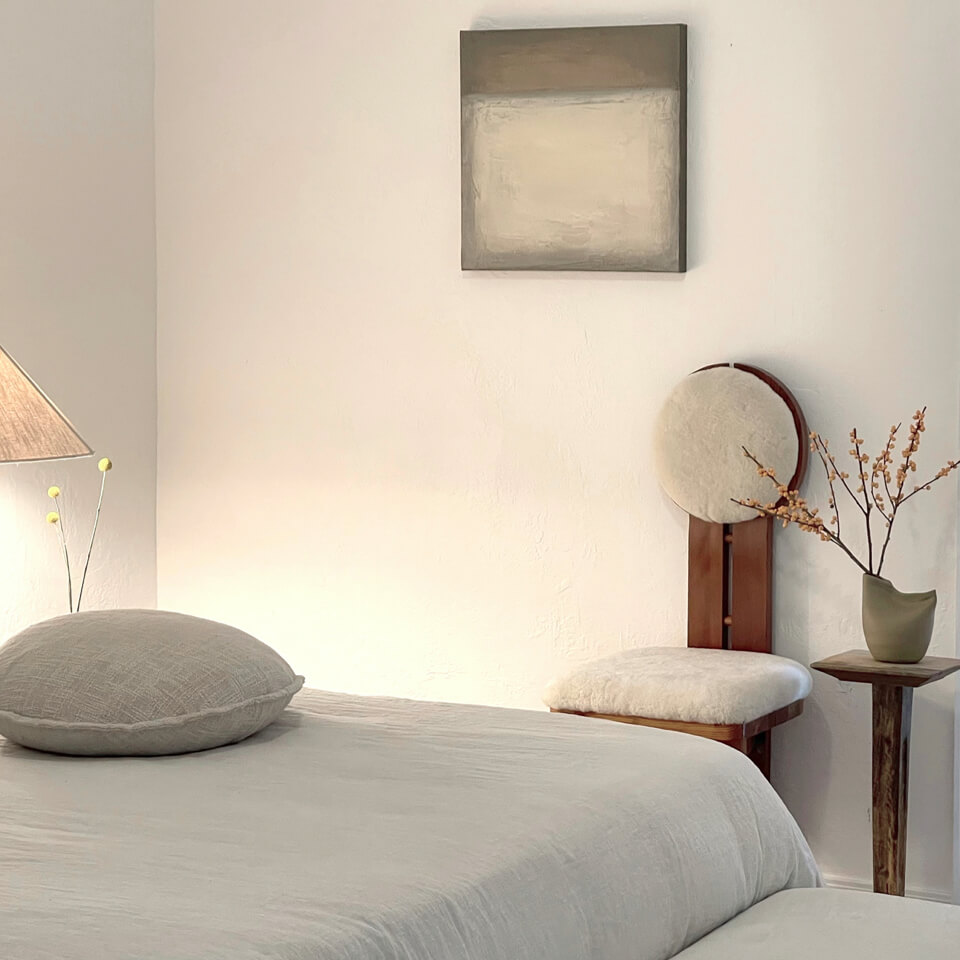 Q: Tell us about your creative process when designing a space.
A: I always start with energy and end with execution. I ask myself, "How is this space to be experienced? What does the client want to feel like in this space? What colors or materials generate that mood?" These questions help me harmonize the design and define how I'll build a space.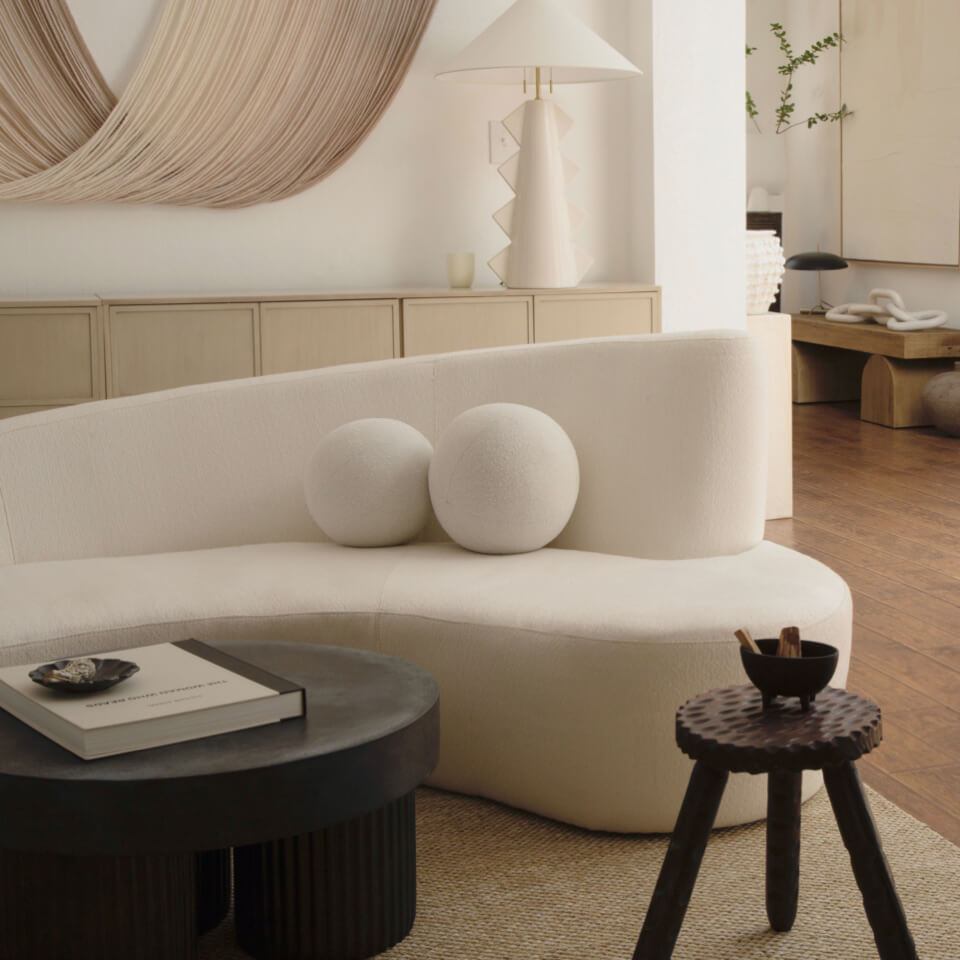 Q: What's a decor trend that will never go out of style?
A: Bringing the outdoors in. Plants, flowers, and elements of nature in a space transform the mood and elevate the aesthetic. No matter your style, creating visual connections with nature is a timeless element to impactful design. It naturally brings balance to our psychological state, which is why we've used it for centuries.