Linen Bedding Care
Our top tips to care for your linen bedding. So go on, rest easy.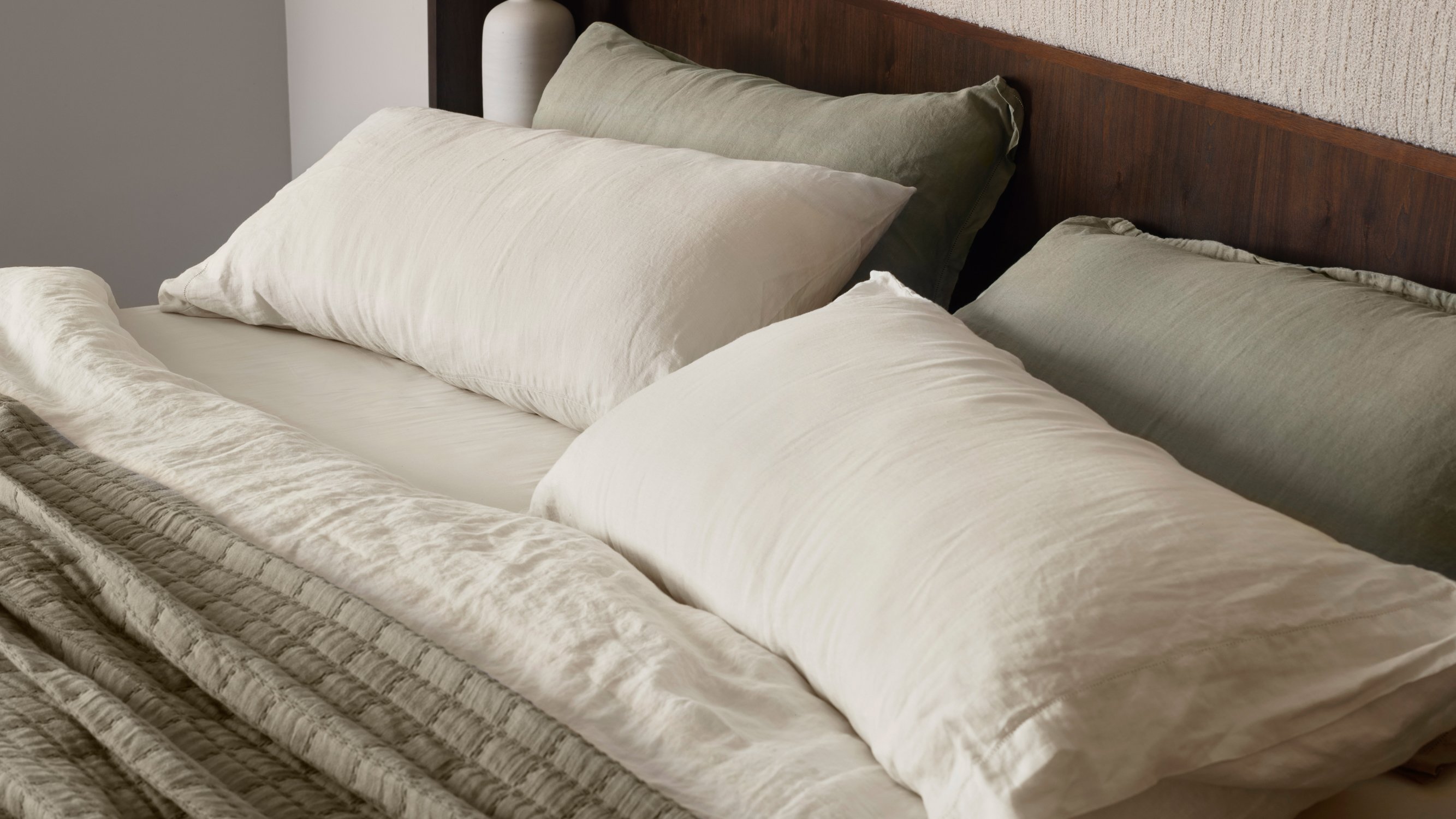 People have a lot of questions about how to care for linen bedding. Is linen high-maintenance? Do linen sheets shrink? How do I make my linen bedding last longer? The truth is that linen bedding is actually quite easy to care for. Keeping a few rules in mind on laundry day will make sure your bed linens last for many sleeps to come.
WASHING YOUR LINEN
It's true. Our linen sheet sets will be just fine in your washing machine. In fact, one of the benefits of linen bedding is that it get softer with every wash. Go for a gentle cycle, washing your linen bedding set using a mild, liquid laundry detergent. One more tip from the experts — wash linen with similar colors to help keep the hues looking their best.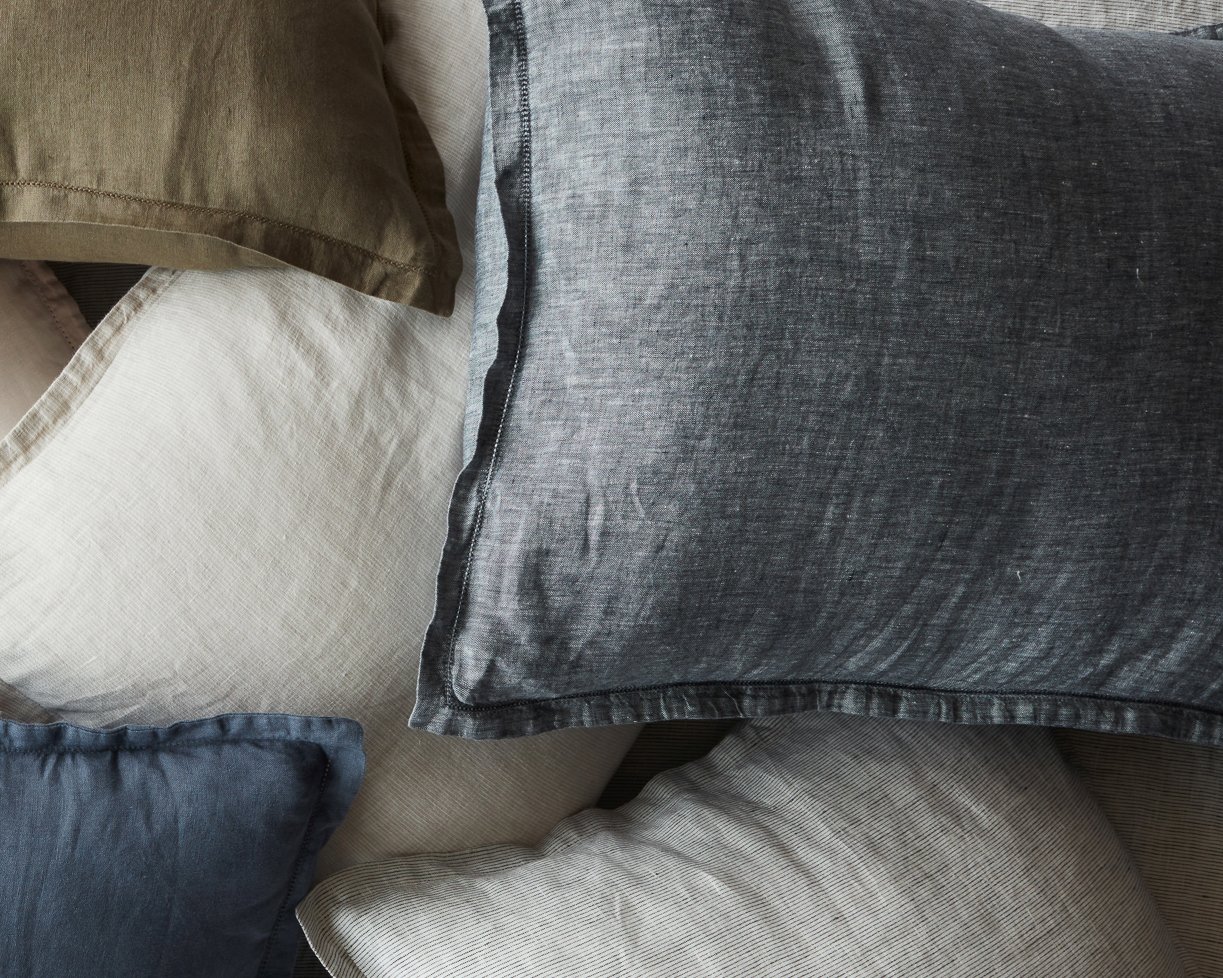 SHEDDING HAPPENS, BUT NOT TO WORRY
We're going to tell you this now: your linen sheets are going to shed. However, there's no need to worry about it. This is actually part of the life cycle of natural linen bedding, as the fibers relax to become softer with age. We recommend tumble drying with wool dryer balls or running a few extra washes on cold to speed up the shedding process.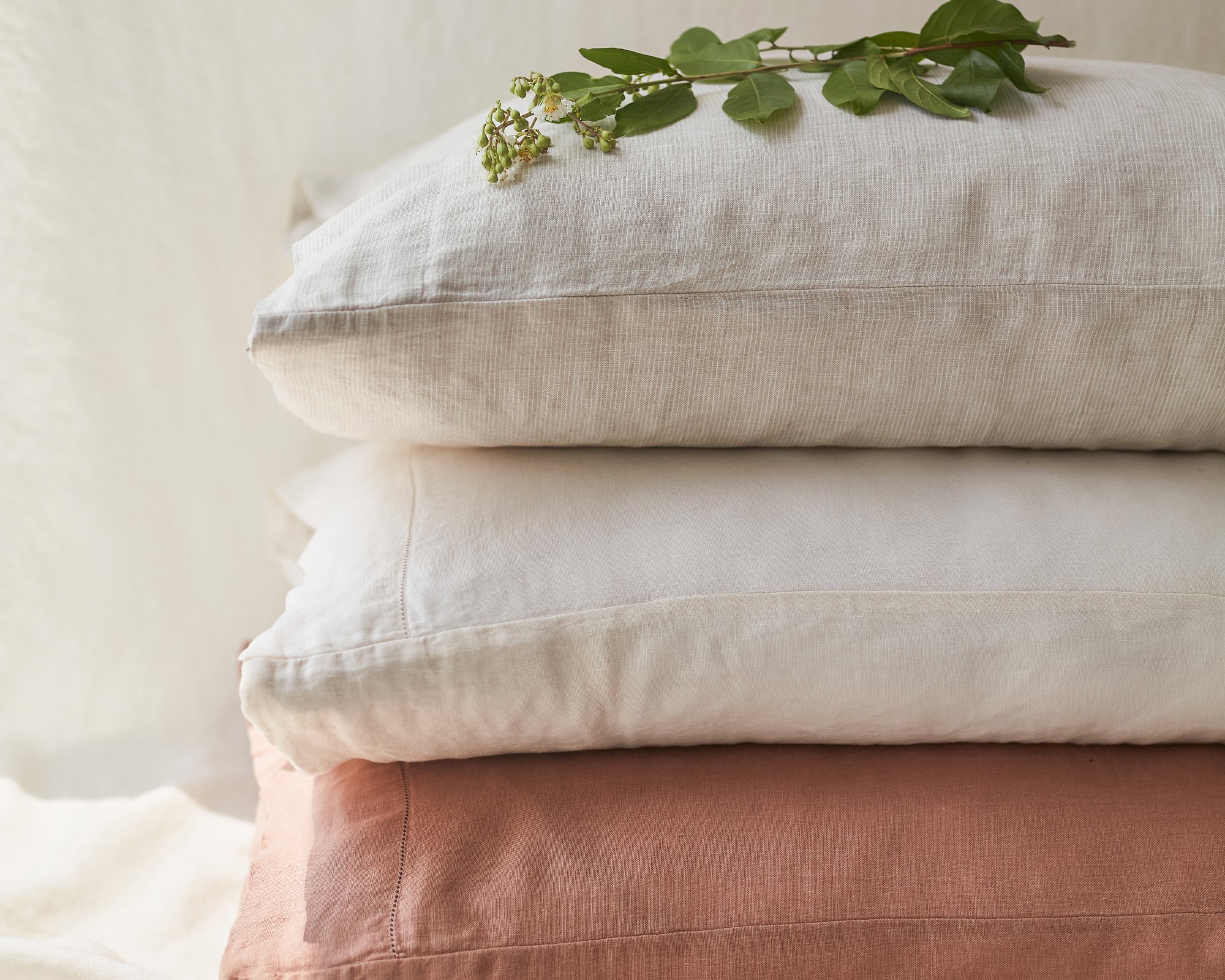 IN CASE OF STAINS...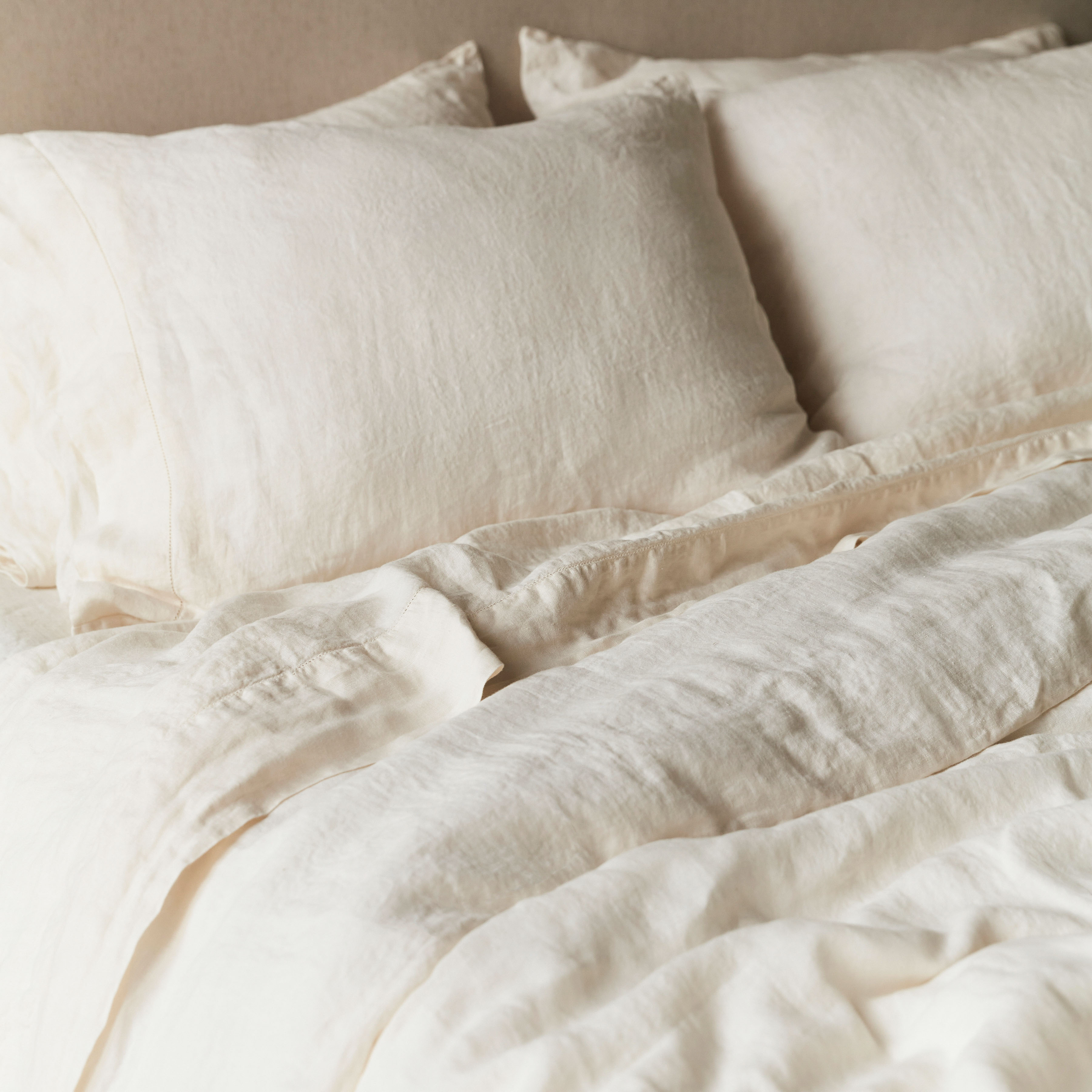 First things first, keep calm
Resist the urge to reach for the bleach. As strong as natural linen bedding can be, chlorine bleach can weaken the fibers. Simply blot the spill with a damp cloth, applying a dot of a gentle detergent.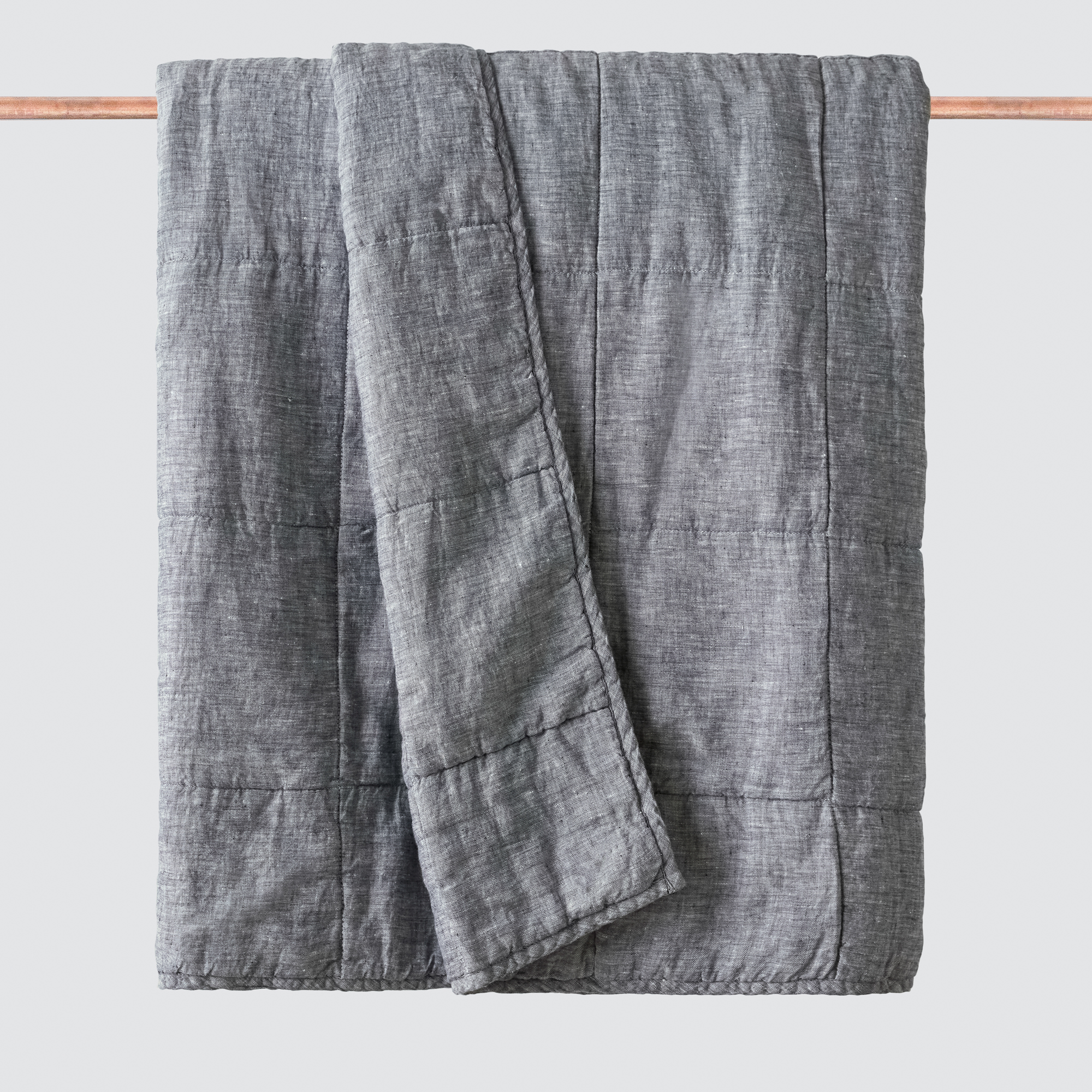 Be Gentle
Don't rub it in, as this can make things worse. If you're looking for a more natural solution, reach for white vinegar, corn starch, or even baking soda.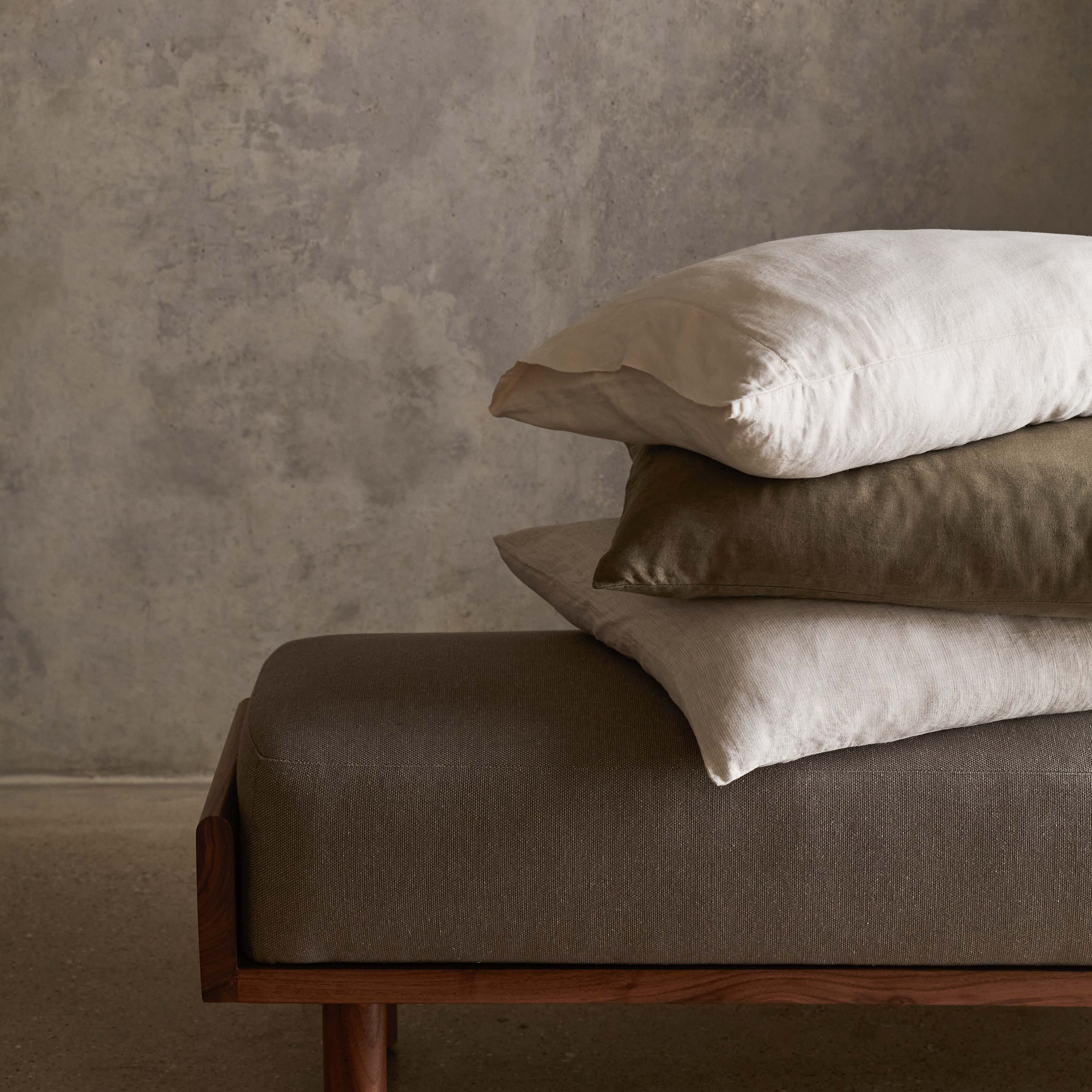 When all else fails
Your local dry cleaner is your best bet for spotless bed linens or major messes. Just make sure to choose a dry cleaner with eco-friendly and gentler methods.
DRYING YOUR LINEN
Linen bedding and your average dryer have… a complicated history. Unlike some bed linens, our bundles can be tumble dried. That being said, we recommend tumbling on a low heat in order to avoid damaging the fibers. Be sure to remove the bed linens promptly in order to avoid over-drying or set-in wrinkles. As with any textiles, line-drying will prolong the life of your linens.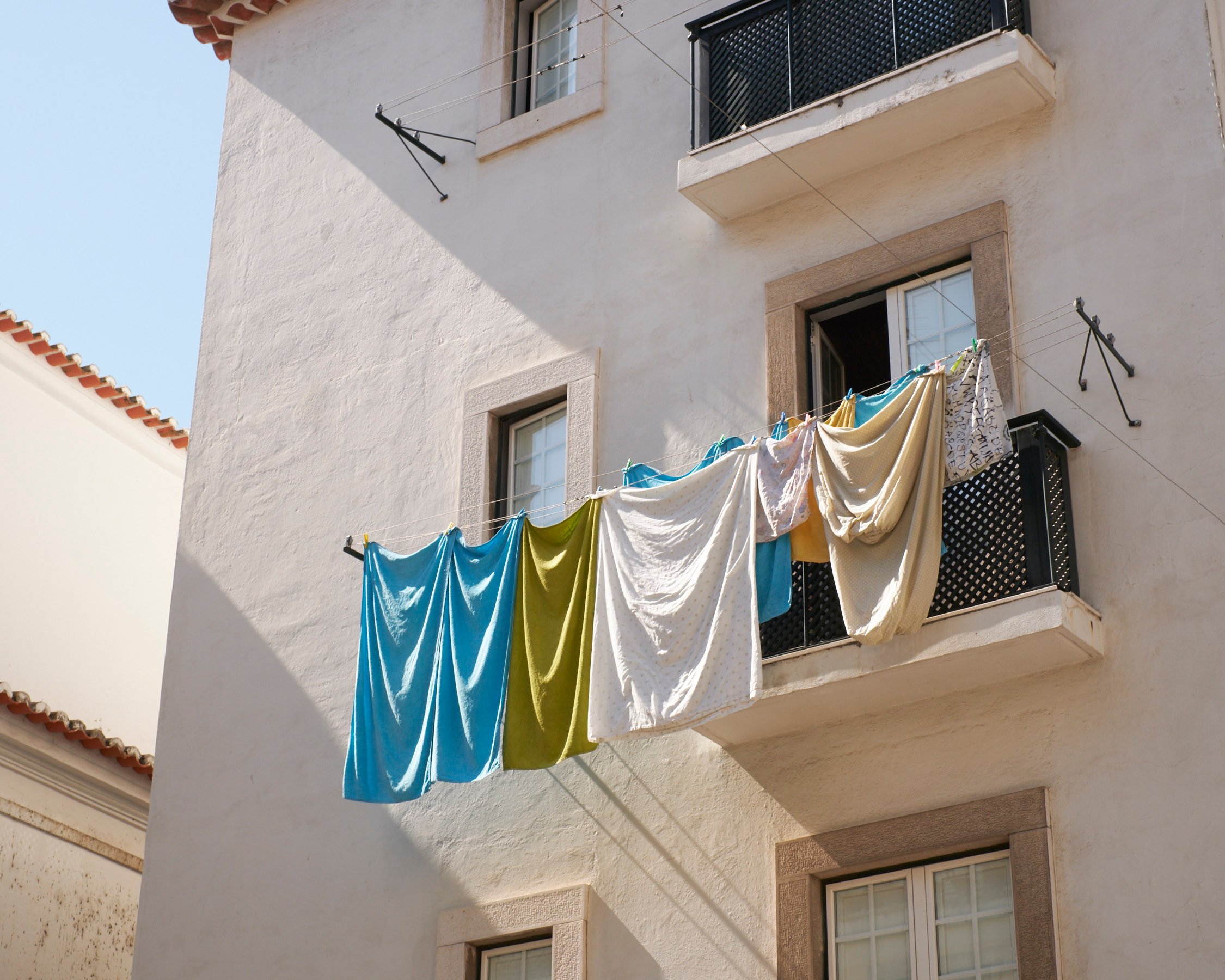 WORKING OUT WRINKLES
A laid-back, lived-in look is part of the appeal of natural linen bedding, so ironing really isn't necessary. However, if you find yourself dreaming of a little more structure, you can iron your bed linens on a low, warm heat. Many household irons will even have a milder setting specifically for linen sheets. Just remember less is more with your linen setting.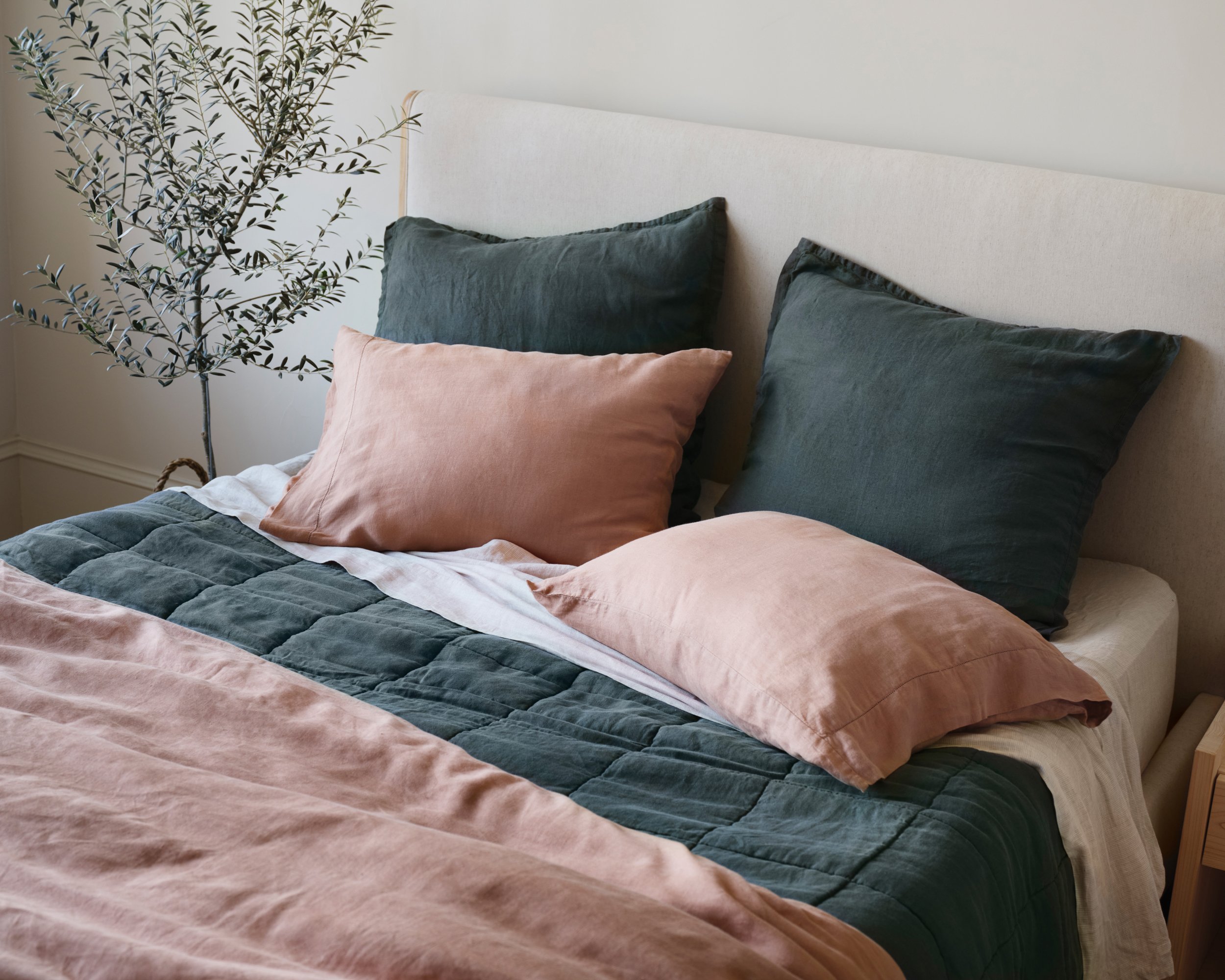 SO, NOW WHAT?
You've learned all about how to care for linen. All you need now is linen bedding. Woven in the oldest, family-run mill in Portugal, our buttery soft sheets and linen pillow covers are Oeko-Tex certified. All made sustainably in a fair trade environment.