Q: How do you find your artisans?
A: Tonala is a small city in Mexico that is well known for their pottery. Once I figured out what I wanted to do and what path I had to take, I went to Tonala. I started knocking on doors, asking for artisans. Once I found them, I worked with them to create many different samples until they understood exactly what I wanted. Watching us grow together to the place that we are now has been the most rewarding thing. I feel very lucky to have them on my team.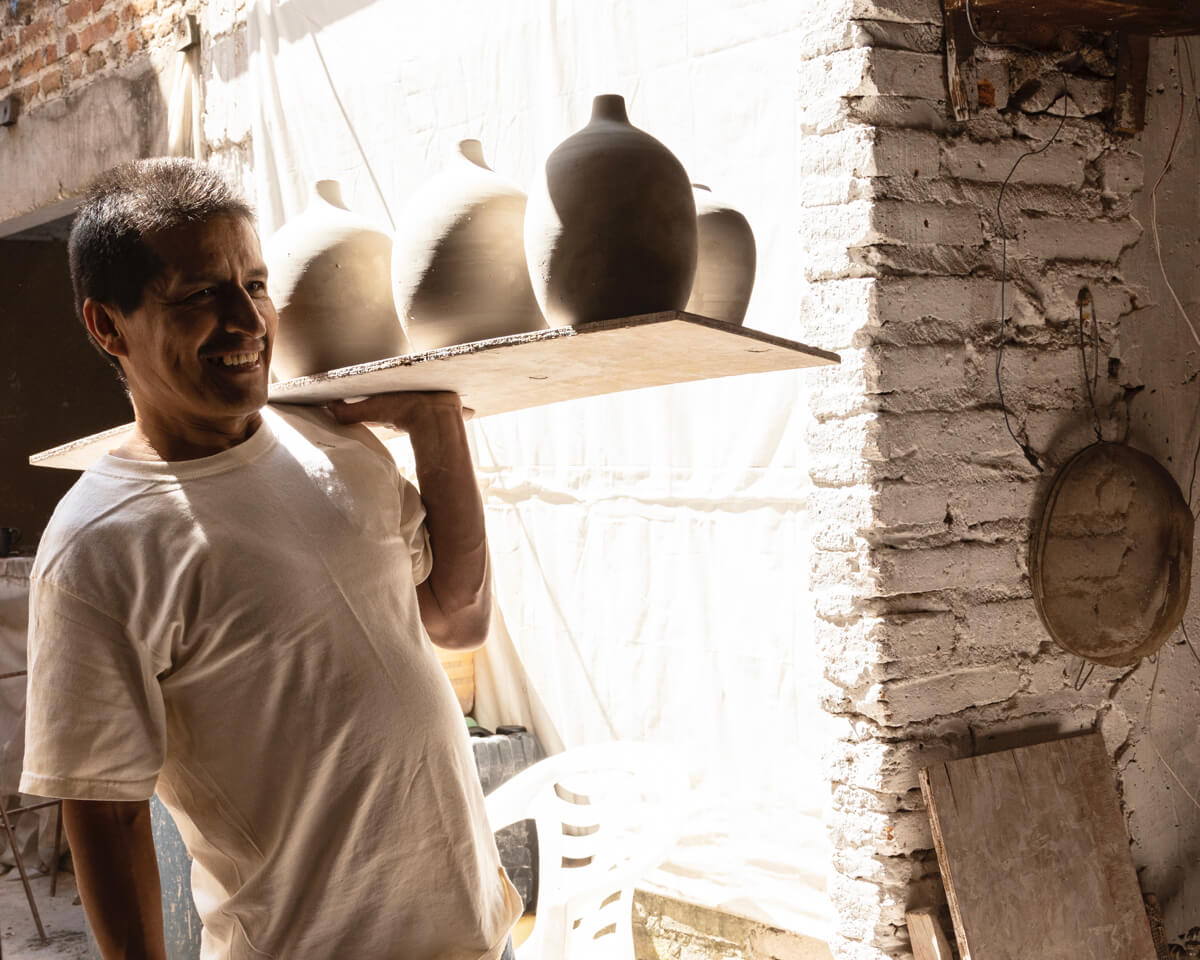 Q: What inspired you to start the Jalisco Ceramics Studio?
A: I wanted people to contemplate the calm and harmony of timeless and inspiring spaces through unique pieces. For me, having a space that inspires me has changed my life. I merged everything I am passionate about: design, nature, clay, and tradition. The respect for our natural resources and affection for the land are intertwined, but are also the subtle imperfections that end up endowing objects with a soul. That is the meaning behind my studio.
Q: What's your favorite part of running the studio?
A: I love that I get to do different things everyday– working at the office, going to the workshop to get my hands on some new pieces, going to photoshoots, scouting places, supervising orders at our warehouse, and having meetings with clients. I love the variety, but most of all love working with everyone on my team. Having the freedom to create pieces that inspire me and having people love them as much as I do is a dream!
Q: How do you stay inspired?
A: Mainly by traveling. I want people to feel peace and enjoy their accessories in their spaces. For me, having a space that inspires you changes your everyday life.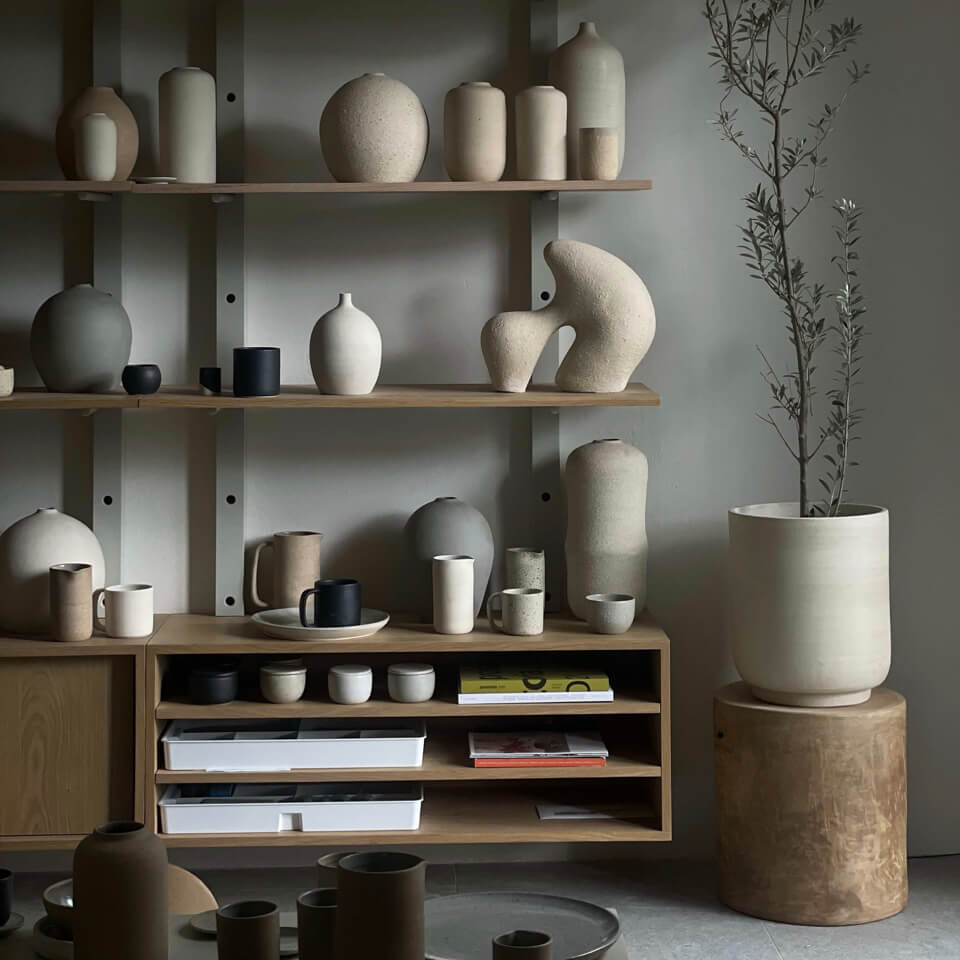 Q: What are some of your favorite restaurants in Guadalajara?
Tacos Providencia for the best tacos.
Romea for a good glass of wine.
Alcalde for a fancy dinner.
Hueso for a beautiful place to eat.
Pal Real for a good breakfast & coffee.
De la O for good drinks.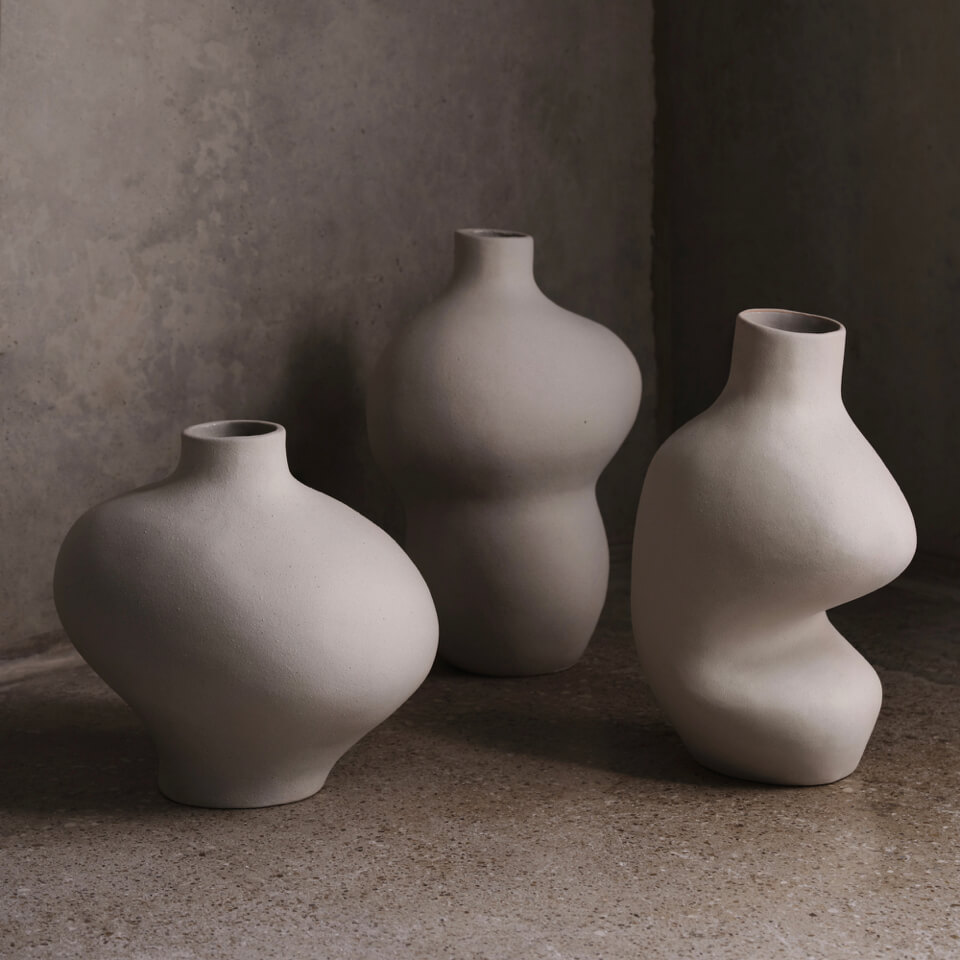 Q: Tell us a little bit about your background.
A: I have always had a passion for interior design. I grew up reading the interiors magazines my mom had, and my vision has been nurtured over the years. After working with ceramics in college, I decided to indulge myself into the world of ceramics, full of ancestral materials and infinite possibilities.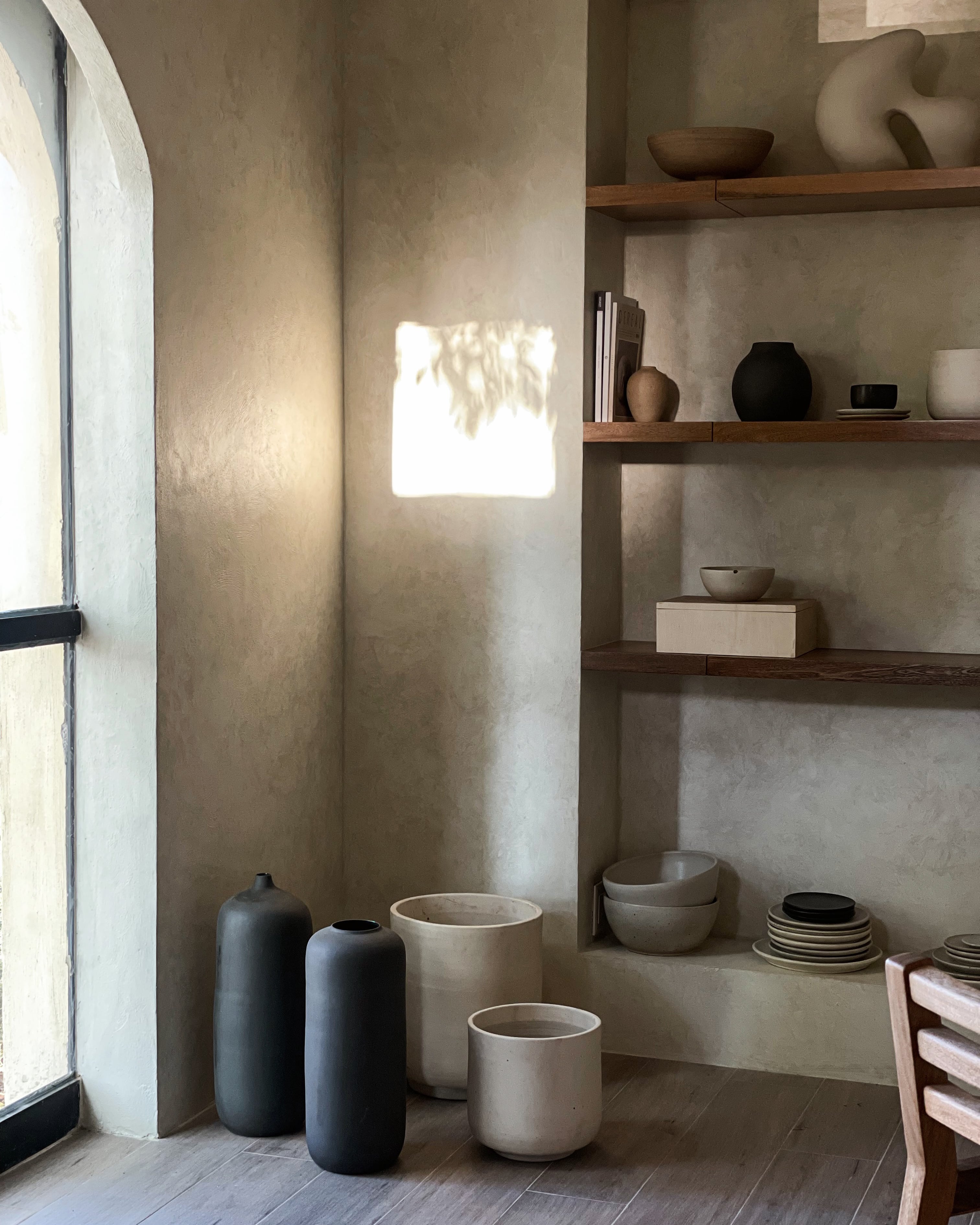 As a proud Mexican, I started my studio to honor my cultural roots, to rescue ancestral techniques from the region of Western Mexico, and to partner with a talented group of local artisans to create meaningful pieces through the use of crafts.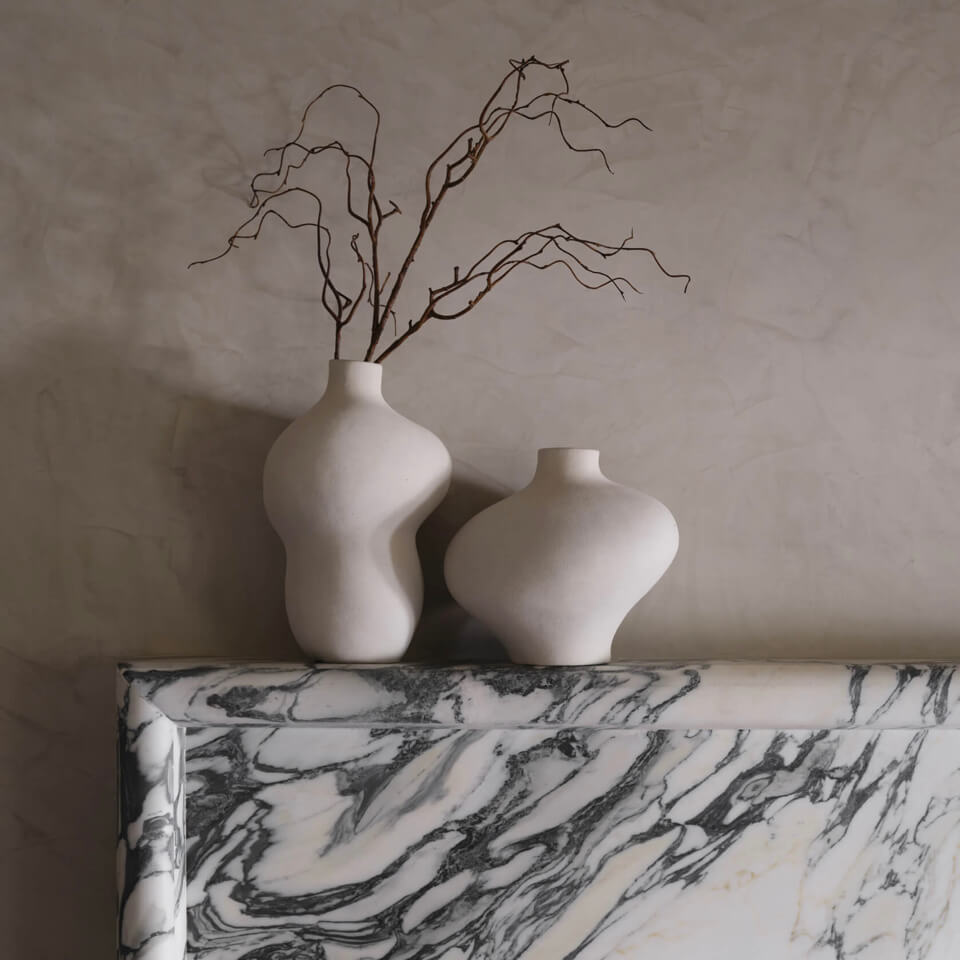 THE JALISCO CERAMICS STUDIO
Organic shapes. Masterfully handcrafted. Shop the designs.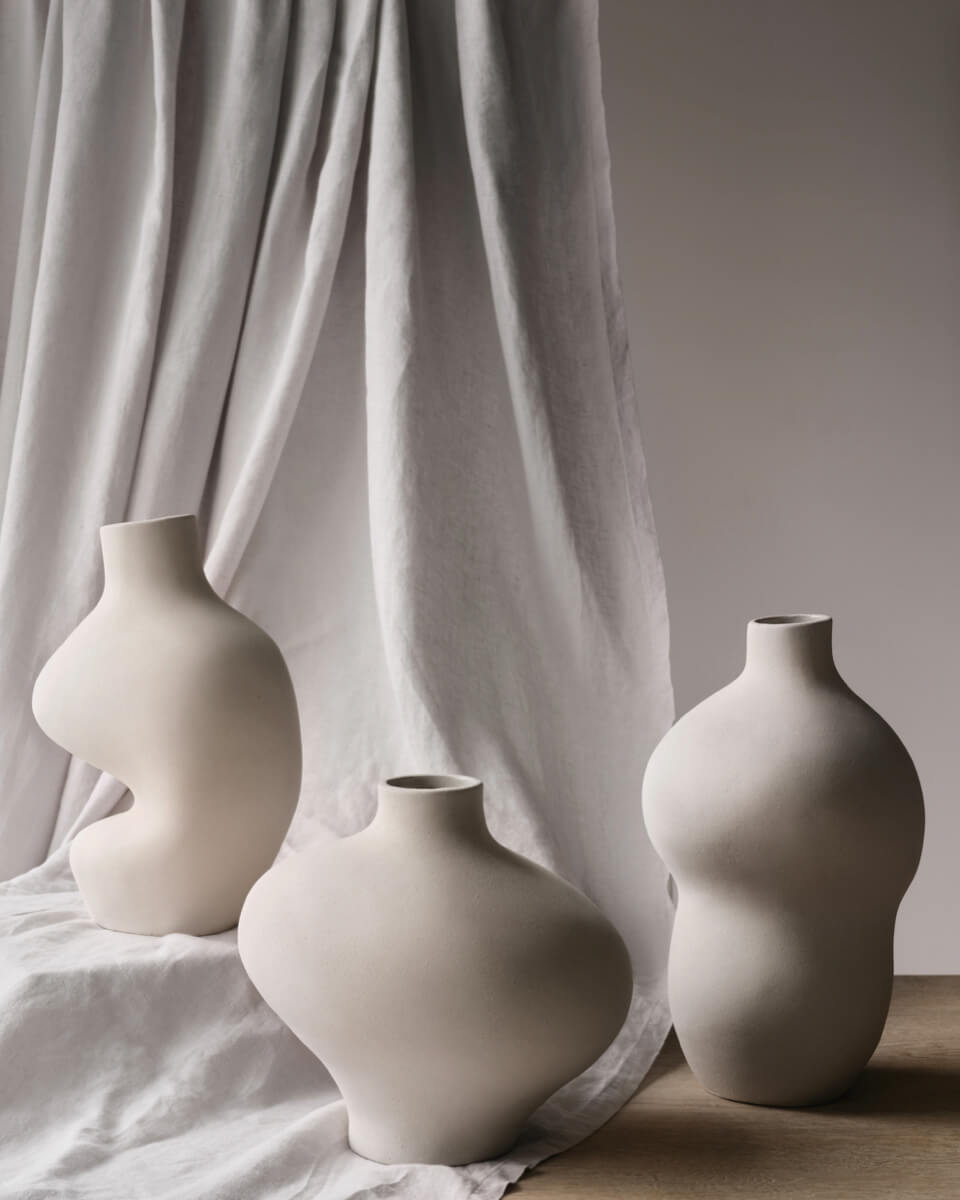 Terranova Vase >